A strong, seaworthy and remarkably well-finished catamaran: this sums up the Privilège 435, which, with longer sugar scoops, was also known under the name 445.
The Privilege 435, launched in 1999 replaced the 42. The Privilège touch? The famous central 'spur', a kind of third hull which doesn't touch the water. It is clearly visible from the deck, significantly reducing the area of the trampolines. A clever device which allows one or two cabins to be fitted, with much more convincing comfort than on the classic cats. And this remains Privilege's 'signature': the latest models – the Serie 5, 6 and 7 – still offer an incredible owner's cabin in their central 'spur'. At the dawning of the 2000s, the Les Sables d'Olonne-based builder was still working closely with the charter companies, but was taking great pains to provide comfort and a level of finishing noticeably superior to that being offered by its competitors. The owner's version of this Privilège is therefore worth a visit!
The 445, direct descendant of the 435, got longer sugar scoops as standard – they were already available, but only as an option, on the Easy Cruise model. Although this Privilège has become the smallest in the range, it is nevertheless big enough for a nice trip in the Tropics, or a round the world voyage via the trade winds.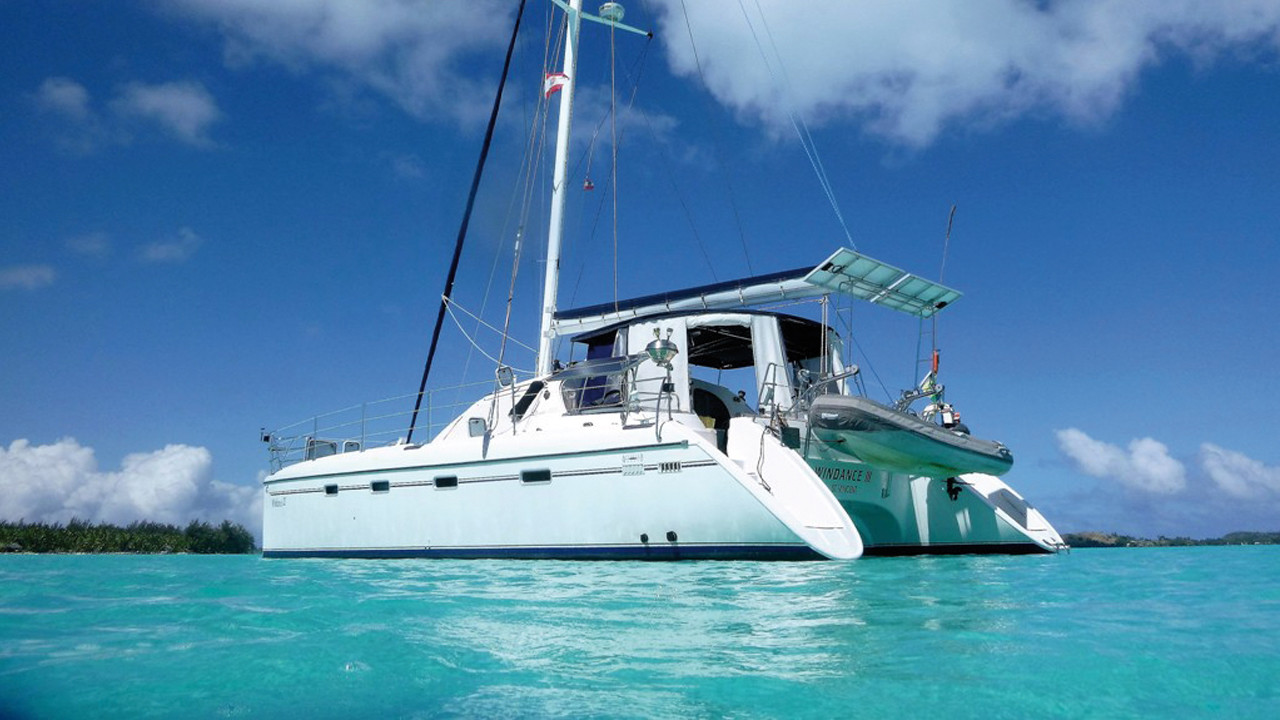 Hulls which are still up to da...
To read in full,
Buy the boat test
Boat Test price$3.00Inc. tax
Purchase
What readers think
Post a comment
---