With its Switch 51, Sud Composites aimed at demanding, blue-water sailors, looking for the ideal boat to sail far and fast in… Today the builder presents the Switch 55, a prestigious boat which we have just tested!
The Switch 51 has already proved itself and is today regarded as a remarkable ocean-cruising catamaran: its classic design, adaptability to individual needs and flattering architect's signature have attracted about 15 skipper-voyagers. At the moment, TATAJUBA (number 12 in the series) is taking part in the Rallye des Iles, with a family crew. This 'happy medium' catamaran is seaworthy, strong, well-balanced and fast, but needed an equivalent in the next size up. The launch of the 55' will allow the Balaruc-based builder to cater for more ambitious programmes and to offer a top of the range boat suited to the new demands of a certain category of owners.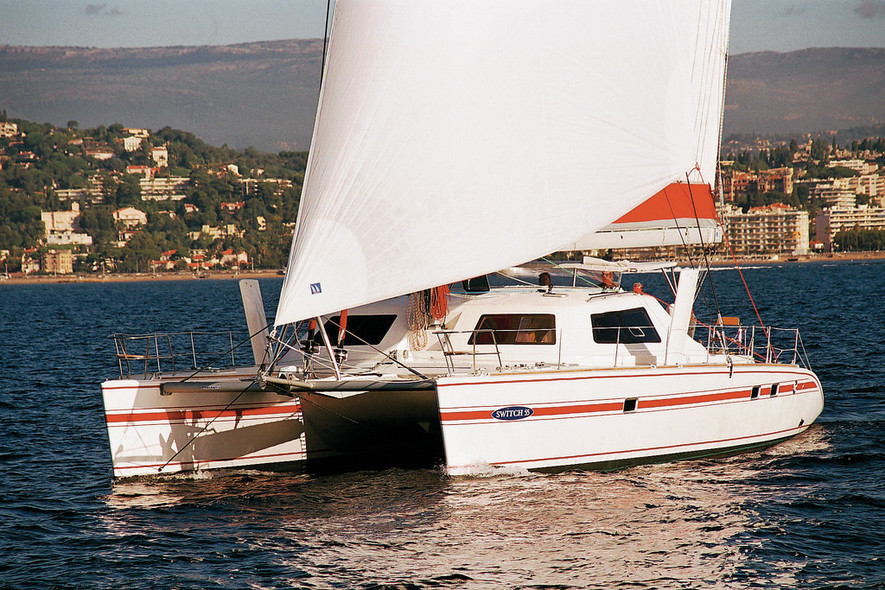 The concept
The 55' is a 'jumbo' version of the 51, but we mean nothing pejorative by this, as the quality of the work carried out on the existing tooling (hulls-cabin roof) and the creation of new moulds means that this completely reworked platform really is a new model. Its underwater lines are the same as those of the 51, with the exception of the after part of the hull which is more 'stretched' and has flared sections, to create new ...
To read in full,
Buy the boat test
Boat Test price$5.00Inc. tax
Purchase
What readers think
Post a comment
---