Test report price$5.00
Buy now
Since it was presented at the 2005 Grand Pavois, the TS 50' has given the impression of being 'the bogey' and has created a stir in the heart of the watersports village. The launch of the TS 52 during the 2011 Grande Motte show revealed this ultra-fast machine to enthusiasts. Here are our impressions after a strong wind test in the company of the architect, Christophe Barreau.
Chasing performance on the water
Since their rediscovery in the 50s, multihulls have been constantly in the news with inordinate ambitions for speed. KAÏMILOA (CSK), Arthur Piver's Victresses before many others; each tried to transpose the innovations, with varying degrees of success. Newick, Kelsall, Schionning, White, Spronk, Crowther left thrilling evidence, but their creative lead came up prematurely against the technology of the time, which was not always capable of interpreting the music. The infatuation with the catamaran platform has been confirmed over these last decades and can easily be explained by its size/liveable volume efficiency and better acceptance in the marinas. The marketing positionings have become clearer and allow everyone to develop in differentiated, complementary compartments. The comfortable boats are today advancing with no complexes; the fast cruising models offer sometimes remarkable compromises, but the (very?) sporty cruising boat niche is still looking for the Grail, it is defining its own criteria with boats like the TS 52', the Sig 45'or the extravagant Gunboats...and others, without a doubt!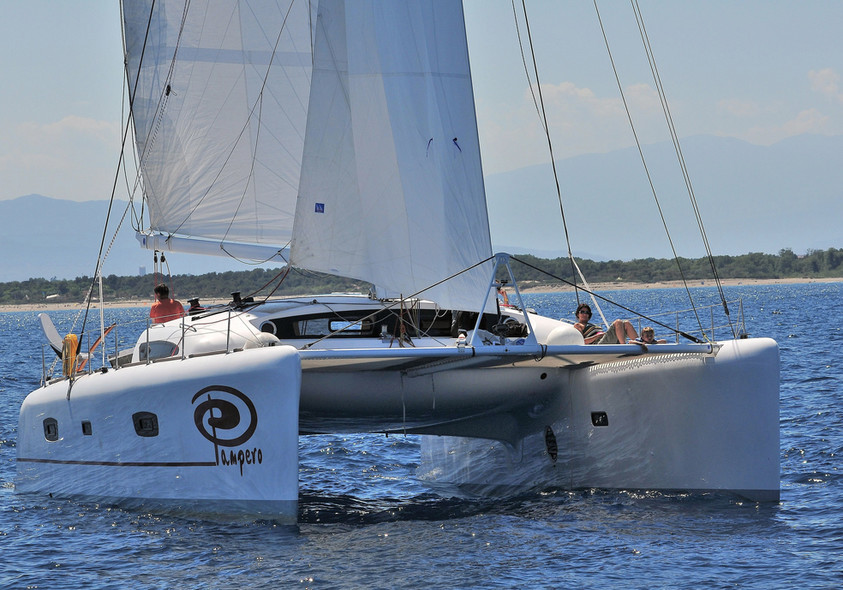 To read in full,
buy the test report
Test report price$5.00
Buy now
What readers think
Tell us your opinion