Polish boatbuilding no longer needs to prove itself, but its entry into the world of multihulls is fairly recent.  We had the opportunity to discover the latest model from Wave, a 58 footer which we were able to take for a sail before her departure for the Caribbean.
A shipyard built by enthusiasts
Wave Catamarans was set up in 2010 in Szczecin, Poland's third-largest port, which is open to the Baltic Sea via the Oder River.  Zbigniew Lodyga (head of the design team) and Bartosz Puchowski are the founders and owners.  The specifications, and the philosophy, of this boat have been developed in association with Mieczyslaw Szwed, naval architect and experienced sailor.  The construction has been carried out in partnership with Bartosz Puchowski and Tomasz Gackoski,  composite specialists.  Both of the models that they have built have been one-offs, constructed in airex/epoxy sandwich, and the yard's aim has been to build a production model without using female moulds.  The team at Wave have been asked to save half a tonne of weight on the next boat.  From the sections we could see, we observed a very high standard of composite fabrication.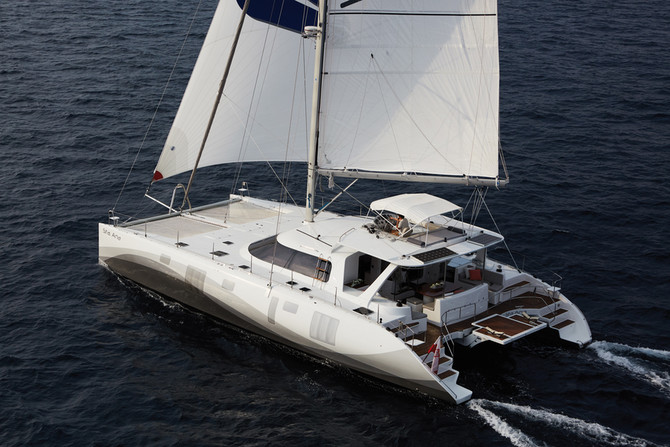 Poland: Europe's new marine workshop
Quite discretely, the Polish yards have steered themselves into an enviable position as essential players in the European marine leisure market.  The story began in the early nineties, and the movement picked up from 2007 when Poland really got into the market.  The c...
To read in full,
Buy the boat test
Boat Test price$5.00Inc. tax
Purchase
What readers think
Post a comment
---