The Aquila 36 was designed - from the outset - for American boaters. Her specifications are pragmatic: good seaworthiness, plenty of space and functional modularity. A winning cocktail that opens up a wide variety of uses for this powercat, such as day trips, short-term cruising, entertaining on board, fishing and diving
The Chinese/American Sino Eagle Group has the particularity of developing exclusively power catamarans under the Aquila Boats name. The two production sites located in Hangzhou, 120 km (75 mi) south-west of Shanghai, total more than 110,000 m² (over 27 acres). They offer mastery of composites, including wet lamination and resin infusion molding. The group, which is one of the world leaders in the field of composite materials, supplies a whole range of leisure products such as kayaks and surfboards as well as giant wind turbines and even aircraft. It holds several patents in pre-preg molding technologies that ensure a stronger, stiffer and lighter end product.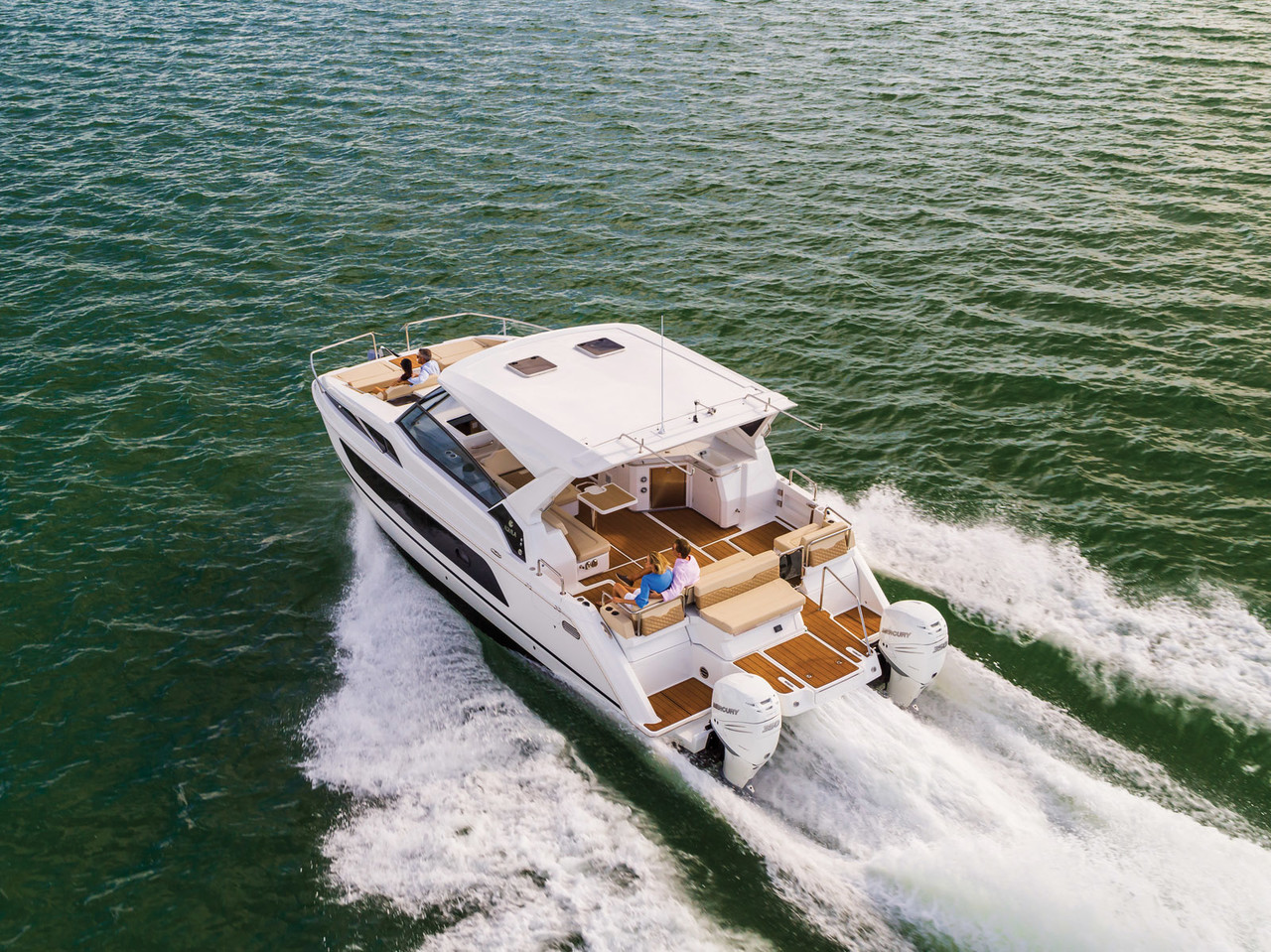 Great success in the United States
The Aquila brand has gained a good market share in the United States. The 32 to 48-foot range, developed in partnership with the charter company MarineMax, is making a name for itself at American charter bases. Some of the models have been renamed after the charter company. The 36, for example, has become the MarineMax 362 - we know the formula from other major charter businesses. Recently, Dream Yacht Charter have ordered several models and have taken over the distribution for Fra...
To read in full,
Buy the boat test
Boat Test price$5.00Inc. tax
Purchase
What readers think
Post a comment
---