After completely dominating for 20 years, the 60' trimarans are slowly leaving us; the 70' one-design format proposed by the ORMA seems to lack seductive powers and as it stands will only result in a restricted, costly and elitist class. There remains the 50' class, a real nursery for talent...
The 50-footers possess all the qualities to re-launch the sporting adventure and make it international, but paradoxically, they are having trouble making a name for themselves! Their audacious wager is however exciting: allowing professionals and enlightened amateurs to meet in the big events (Rhum, English Transat, Course de l'Europe, Quebec – St Malo, Route du Café) on boats which are almost as fast as the 60-footers, for certain of them, and much cheaper! As a member of the closed club of the best multihull experts, Lalou Roucayrol believes in the future of this idea and has just perfected a very interesting cruiser-racer platform. On its return from the Route du Café, we were able to test the prototype of the series.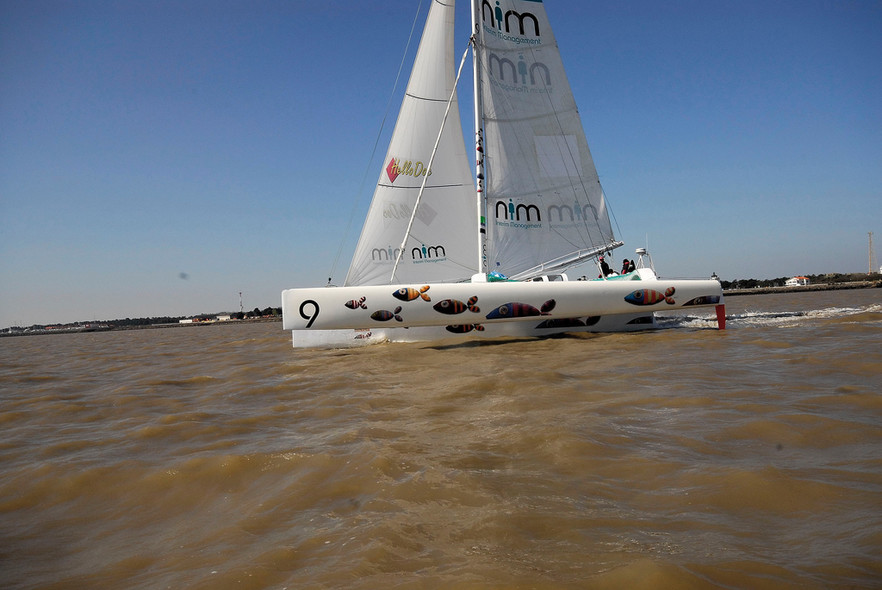 An exceptional record
As a native of the Médoc, Lalou is marked by this region between the Gironde and the Atlantic, to the point of becoming one of its ambassadors. Coming up via the FFV channels (Optimist, Moth, 420), then crew for François Forestier (LEJABY RASUREL), he took over Guy Delage's proa (LESTRA SPORT, FUNAMBULE) an...
To read in full,
Buy the boat test
Boat Test price$5.00Inc. tax
Purchase
What readers think
Post a comment