The 60-footers have opened Pandora's Box, but is it acceptable that only a handful of professionals are able to experience the excitement of sailing a trimaran on one hull? Seacart's answer is no!
Is all this really reasonable?
The Seacart 30' costs as much as a second-hand 40 to 45' cruising catamaran, demands a progressive apprenticeship and good physical condition, and, although it has a double berth (on an inflatable mattress) and 3 additional singles, the Spartan character of its accommodation deliberately orientates the crew towards a hotel booking at stopovers. However, it is the only cruising (racing?) boat in the world to propel the leisure sailor to the Valhalla of the sailing world and to establish restricted relativity connections between time and distance! Which other machine could take us from Quiberon to La Rochelle in an afternoon (or from Antibes to Calvi, for those in the Mediterranean)?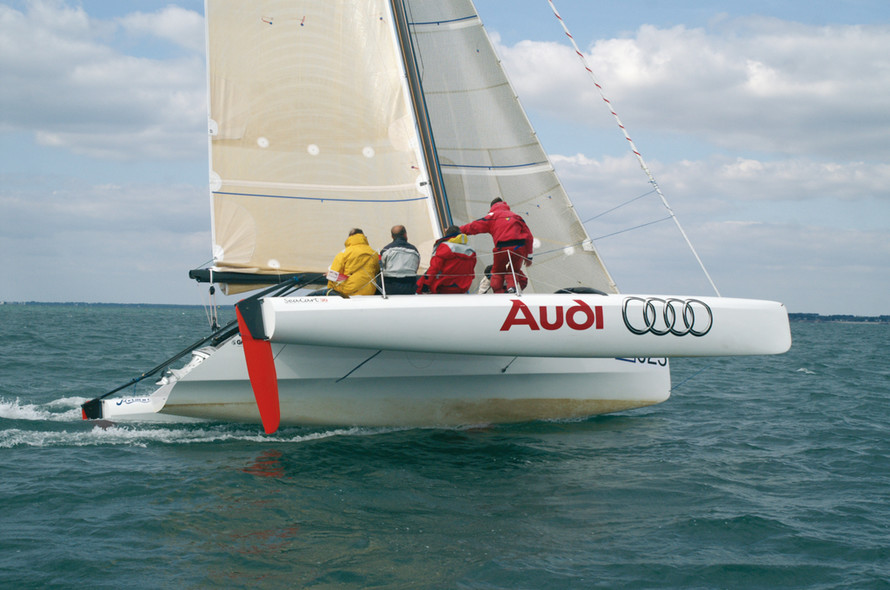 Genesis of the "black bomb"
The Nokia Oops Cup brings together in the Baltic the old 60-footers from the ORMA circuit. The overpowered displays by these machines electrified the Viking racers, and in 2004, Calle Hennix (a Volvo Race veteran) suggested to the prestigious Swedish builder, Marström, that they launch a series of ultra high-performance 30-footers, which could be use...
To read in full,
Buy the boat test
Boat Test price$5.00Inc. tax
Purchase
What readers think
Post a comment
---