Published on 01 june 2016 at 0h00
Already a classic!
Nautitech has not been part of Dufour since 2002. If the first boats in NautitechÍs second generation - including the 40 and the 47 which were launched by the builder - were directly descended from the previous models, the 44 launched in 2006 was an original designƒ The Mortain/Mavrikios design team worked for 18 months on the project. Finally, putting aside the famous U-shaped galley as seen on the Nautitech 435, they made lots of changes, starting with the deck layout being completely redesigned, with an overhanging coachroof and more-upright hatches. The comfort level of the accommodation also improved. The choice of rather fine hulls was maintained and itÍs just as well: thanks to them, the 44 shows great potential under sail, despite a less favorable sail area to weight ratio - 10.33m_/t as opposed to 12 for the 435. The emphasis was put on the conviviality of the nacelle, which is flush-decked with the cockpit. However, compared to current standards the load capability is significantly lower. The career of the 44 continued until 2014 under the guise of the 441 and 442: the former having a single helm station, as opposed to two for the latter. Both had a more flattering finish and larger hatches in the hulls, and also had the option of a square-topped mainsail.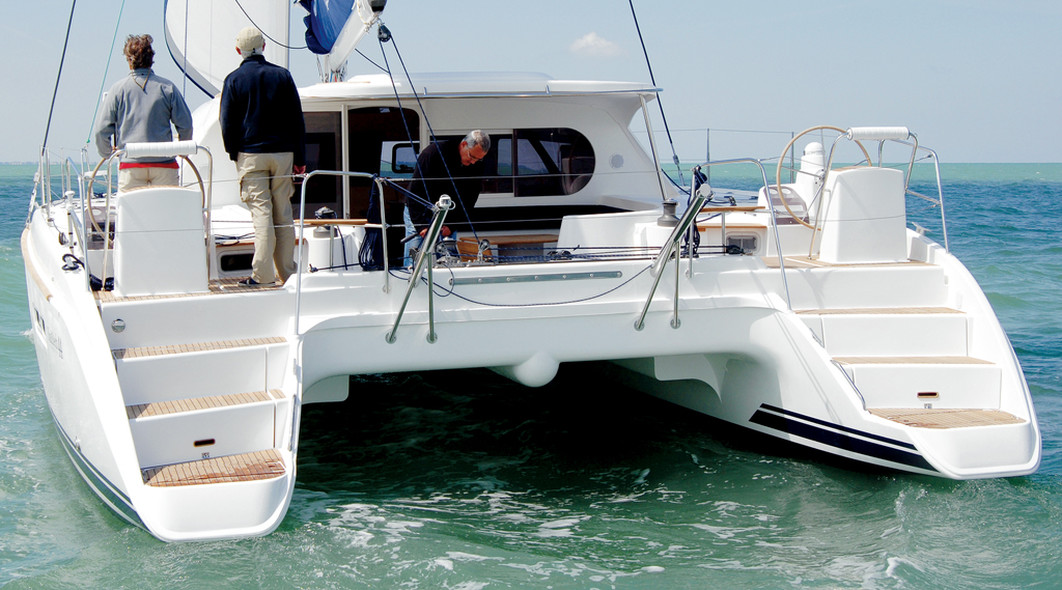 A design classicƒ which is ageing well!
The ...
Become a member
Become a Multihulls World Community Member for free and get exclusive benefits
Become a member
What readers think
Tell us your opinion