Buyer's guide
2020 BUYERS' GUIDE: Multihulls under 40 feet
Cruze 970 : More comfortable than the mythical Corsair 31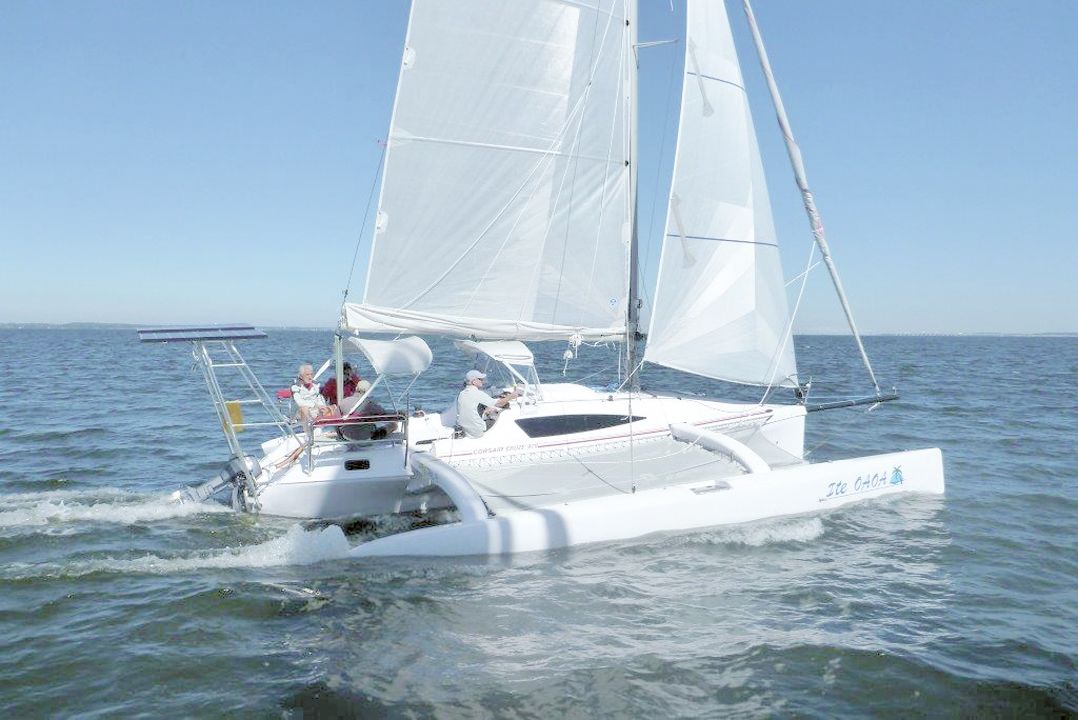 Over five years ago now, the Cruze 970 took over from the Corsair 31. Fans of folding trimarans know how much the Corsair 31 left its mark on people's minds. With more than 300 units built, it is one of the yard's best-sellers. The Cruze 970 didn't take any unnecessary risks: it was really an evolution of the Corsair 31, but with greater comfort on board, in line with what is being done on the Corsair 37. On board the Cruze, there's about 15% more space than on the 31 and notably, much better headroom, as you can now stand upright in the saloon... But this comfort in no way hinders the seakeeping qualities of the Cruze 970, which remains a true Corsair trimaran, of course foldable, using to the system so highly prized by the yard.
Shipyard: Corsair Marine
Length: 9.70 m (31'10")
Beam: 6.88/2.55 m (22'7"/8'4")
Light displacement: 2,080 kg (4,585 lbs)
Draft: 0.45/2.10 m (18"/6'11")
Mainsail area: 38.80 m² (418 sq ft)
Genoa: 20.20 m² (215 sq ft)
Engines: 9.9 to 15 HP outboard
Construction: glass/polyester/PVC sandwich
Price: € 147,000 ex-tax
DAZCAT 995 : Cruising and racing

Is there a catamaran of less than 10 meters (33') on the market with which we can go semi-offshore cruising and... race when we want to? This is the most complete program offered by this Dazcat 995. Cleverly, the headroom in the hull allows you to enjoy the galley and chart table to the full, while in the saloon you can enjoy a breathtaking view from a comfortable seat. As a result, windage is limited to the strict minimum and the performances are at the top, all the more so as the daggerboards work wonders on points of sail close to the wind. A model that is still attractive even if it will soon be disappearing from the manufacturer's catalogue - in favor of the Dazcat 1095.
Shipyard: Multimarine Manufacturing Ltd
Length: 9.95 m (32'8")
Beam: 6 m (19'8")
Light displacement: 2,500 kg (5,510 lbs)
Draft: 0.8/1.70 m (2'8"/5'7")
Mainsail: 45 m² (485 sq ft)
Genoa: 25 m² (270 sq ft)
Engines: 2 x 15 HP outboard
Water: 250 l (66 US gal)
Fuel: 60 l (16 US gal)
Price: £350,000 ex-tax
CATNANO 9.9 : Volume and daggerboards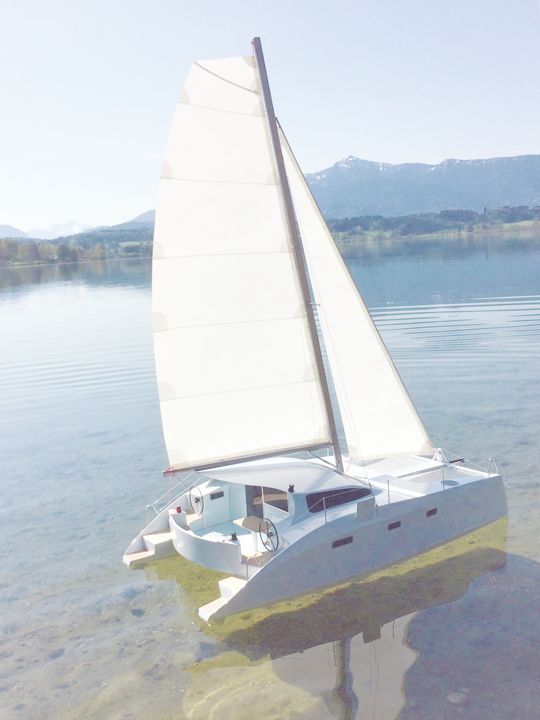 Three years ago, the Catnano 9.15 won us over by offering great habitability for a boat of only 9 m (30'). The new model, named the Catnano 9.9, is even more impressive in this respect thanks to a rounded coachroof. On board this compact catamaran, you have a beautiful headroom, 5 berths in 3 cabins, 2 toilets, a separate shower, a large well protected cockpit... A lot to enjoy some beautiful semi-offshore cruising. But the Catnano 9.9 is also a boat for speed and performance enthusiasts, with its daggerboards and twin-wheel steering. A boat that will meet the needs of families and experienced crews alike. The manufacturer has also announced, in the same vein, an 11.5.
Shipyard: Nautic Mobil / Catnano
Length: 9.90 m (32'6")
Beam: 5.80 m (19')
Light displacement: 4 ...
Subscribe
Subscribe to Multihulls World and get exclusive benefits.
Subscribe
What readers think
Post a comment