Cruising
A question of preparation
All of our readers who have 'taken the step' are adamant: once the decision to leave has been taken, the hardest part is done… The rest is just organization! For certain people, it's about preparing their boss (with tact and consideration) and booking sabbatical leave. Others quite simply resign from their job. Finally, the luckiest people sell off their business, or take advantage of their retirement, and leave with a clear mind, for a period which depends on the sum they have in front of them…
Those looking to leave are all different and have followed many different paths. The only thing they have in common is the wish to leave as a family (or a couple, or even alone) to live differently. On the water, we find all the socio-professional categories represented. From a banker to a multinational manager, via a dentist on early retirement, as well as employees or even Multihulls World journalists…
The itinerary, with which everything begins
Even when trying to leave our ultra-standardized lives, it is essential to have an itinerary. You can't imagine leaving to cross the Atlantic in the middle of the hurricane season? Or discovering the exceptional anchorages in Asia in the middle of the monsoon? In that case, a little organization is necessary and the itinerary – which you are not obliged to follow to the letter – is an excellent guideline. Especially as your choice of boat will depend for the most part on your crew and on this famous itinerary. Be careful therefore to define it well, so you don't get things wrong and spoil your dream!
So, a sabbatical year, or the big departure for 'as long as the wind carries you'? A circuit of the Mediterranean, the Atlantic, the West Indies or even the world? And what about the extremes (south or north) to go and play among the ice?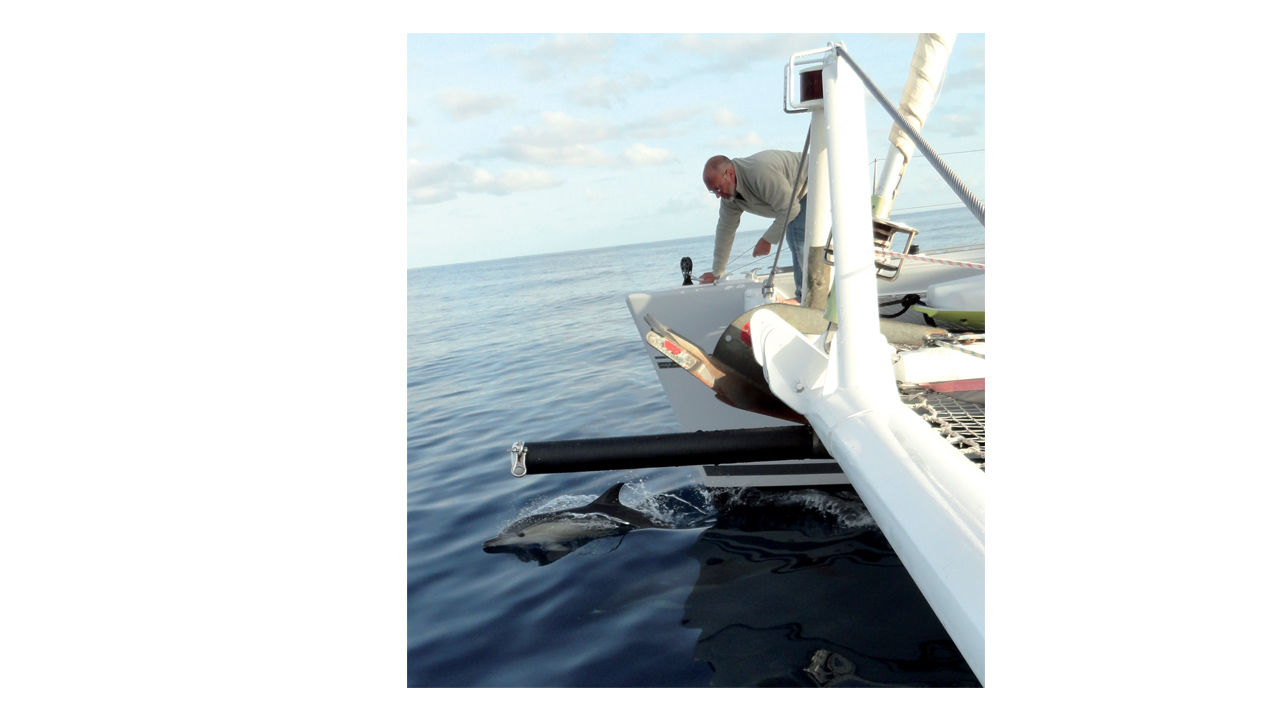 The traditional sabbatical year is the Atlantic circuit: you leave from the port where you have prepared the boat, then cross the Atlantic, passing via the Canaries, sometimes Cape Verde. You then spend 9 months in the West Indies, before returning via a second Atlantic crossing. The other solution is to purchase your cat in the West Indies and spend your year there: you re-sell the cat locally or in Europe after a return transat, or in the USA after having discovered the wonderful Bahamas. In general, the choice will depend on whether you want long passages or not, as well as the opportunity to find the right boat in the right place.
A Mediterranean circuit is rarer, but offers indisputably one of the most varied destinations. The only drawback is the weather during the winter months, which will be harder to cope with than in the West Indies, where the temperature is fixed at 30°C…
And then for those people who leave for at least three years, there is the mythical round the world trip via the trade winds. A really good adventure, made up of ocean passages, wild, remote anchorages, unique encounters and destinations to discover for the first time.
Whatever your ...
Become a member
Become a Multihulls World Community Member for free and get exclusive benefits
Become a member
What readers think
Tell us your opinion