Cruising
Destination Transat!
The Crossing: Myth or Reality?
To set out on a Transat crossing is never something to be taken lightly. To be alone in the middle of the sea with only the waves as your horizon will always be a defining moment, as well as a tense and sometimes anxious one. But when that crossing involves an ocean, then the trip inevitably takes on a mythical quality. There are certain crossings which seem to have a mythical reputation: the Mediterranean, the Atlantic and the Pacific… You love sailing out at sea, so obviously you want to take on your own "Route du Rhum". An ethnologist at heart, you know all about the Kon Tiki expedition. Or perhaps you're a Greek scholar and dream of following in the wake of Odysseus and his eternal quest? Whatever your goal: TransMed, TransAt or TransPac, they all need a lot of determination and organization before they can become a reality...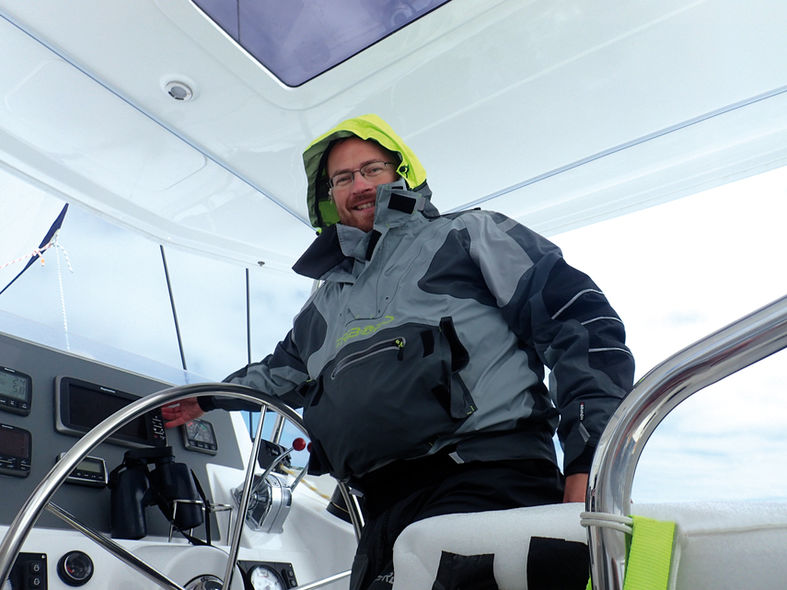 The Crew, the Boat and the Timing: Crucial Decisions!
Depending upon your chosen route, the sea conditions, the wind, your boat and of course your crew, crossing the Atlantic or Pacific will take between two and four weeks. And for a novice, it's often the length of the journey which can initially be a little daunting: Will we get bored? What are the kids going to do? The weather? How do we avoid any storms?
Let's face it: when you look at old prints, or any number of Hollywood disaster movies, the sea is a dangerous place, where there are constant hurricanes and huge waves capable of destroying New York! Yes, hurricanes exist, and so do freak waves and tsunamis. But if you leave at the right time, with a favorable weather window, the risk of encountering a hurricane is zero, and that of hitting stormy winds is negligible. The real danger in a boat comes first from the land (unlikely on a Transat or Transpac we agree), and collisions with other boats. The risk of a collision although real, is slight, especially given the huge area in which you will be sailing. The same goes for any UFOs (Unidentified Floating Objects, usually containers lost by container ships). Being vigilant and alert on board should cover this risk. To ensure this, good organization of your watches is essential (see following pages).
The choice of date and weather window are therefore essential, especially when ocean sailing. As regards the hurricane season, you need to avoid leaving too early or too late. For a transat, it's worth waiting for the Trade Winds to start blowing. That way you can really profit from a fair wind, which is so much more enjoyable… The worst scenario is having to set off to honor a particular date at your destination. With modern communications, you can also receive up to date weather reports during your crossing which will help you to plan your route. And on that subject, if you're not that comfortable interpreting the charts, why not employ the ...
Subscribe
Subscribe to Multihulls World and get exclusive benefits.
Subscribe
What readers think
Post a comment