Cruising
The 10 points you should consider before buying the boat of your dreams.
1 - What program?
The most important question is about the program: what are you going to do with your beautiful multihull? Set off for the other side of the world? Race every Saturday close to the harbor? Discover Pacific atolls? Set off to rub shoulders with the polar ice, just to see if global warming is a myth or not? In all cases, a boat designed for a certain program may prove to be particularly unpleasant to live with if it is used for a purpose for which its architect has not designed it.
A blue water cruising boat which cannot be loaded, a racing boat with numerous control lines for a family crew, a heavy boat with basic fittings to race the Fastnet...there are lots of examples of multihulls which are excellent in their field, but have caused no end of problems for owners using them unwisely.
So before you choose one model or another, ask yourself what the boat's program is going to be.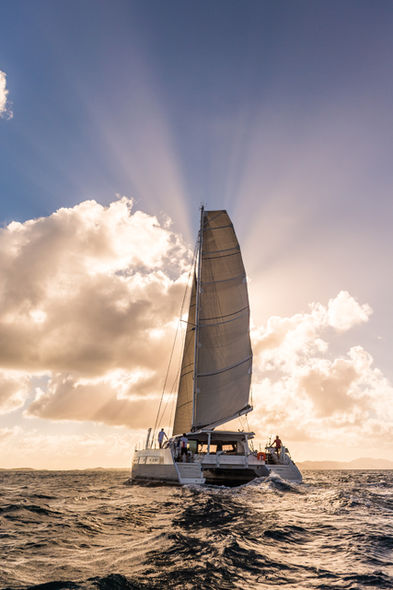 2 – What crew?
Following on from the boat's program, the crew is an equally important consideration in the choice of your future boat. A couple with young children will not sail in the same way as would the same couple a few years later with two teenagers who love sailing. On the one hand, a comfortable boat with games to occupy the little ones during passages, on the other, a more sporty boat equipped with a full sail wardrobe – gennaker, asymmetric spinnaker, code 0 or code D – so you can sail fast and arrive first in the anchorage.
In short, the program and your crew will already define the kind of boat which will suit you.
3 - Are you looking for comfort aboard above all?
When cruising the oceans, comfort aboard is essential. But how far do you want to go? Being self-sufficient in energy and water has a financial cost, as well as a technical one, especially in the case of a very (too?) well-equipped boat. Washing machines, microwaves and freezers, as well as radar and electric winches devour the energy you will have to produce. And engines, generators, watermakers and other electrical equipment are all elements which require maintenance and repairs.
Here again, it is a good idea to be self-aware and know how you like to sail. In the marina, you may feel that you need a lot of comfort elements which are really superfluous once at sea.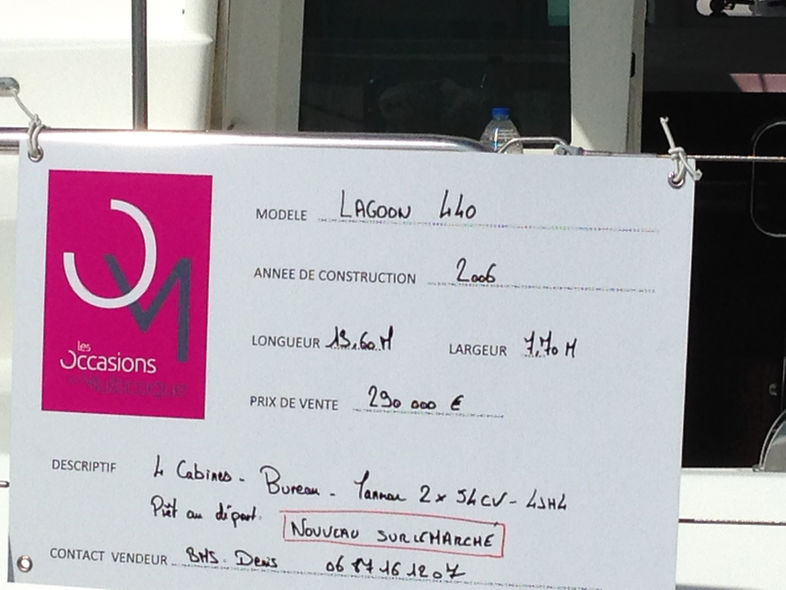 4 - Or performance above all?
The legend of the 'floating caravan' catamaran, incapable of confronting the open sea or keeping up a decent average speed has, for a long time now, been buried deep in the memories of the only diehards who have never been curious enough to try out the fabulous machines that modern multihulls have become. The transatlantic rallies (see following pages) show that for a long time now, ...
Subscribe
Subscribe to Multihulls World and get exclusive benefits.
Subscribe
What readers think
Post a comment