Buyer's guide
2019 BUYER'S GUIDE: Multihulls under 40 feet
DRAGONFLY 32 EVOLUTION

2019 is going to be an important year for the Danish Builder Quorning Boats, as no fewer than two new boats will be presented to the public. The 32 Evolution is designed on the basis of the famous Dragonfly 32, but it really is a new boat, with completely redesigned, more voluminous, wave-piercing floats, allowing even faster sailing, but also greater safety in strong wind conditions with a choppy sea.
The 32 Evolution will replace the Dragonfly 32 Supreme in the range, while the 32 Touring remains in the catalogue. You will be able to discover the boat at the next Düsseldorf Boat Show, in January 2019.


TECHNICAL SPECIFICATION
Builder: Quorning Boats
Length: 9.80 m
Beam: 3.60/8 m
Unladen weight: 3,400 kg
Draft: 0.50/1.90 m
Mainsail area: 48 m²
Genoa area: 26 m²
Spinnaker area: 95 m²
Number of berths: 5/7
Water: 120 l
Diesel: 70 l
Engines: 21 hp
Price: Euros 244,770 ex-tax
TRICAT 20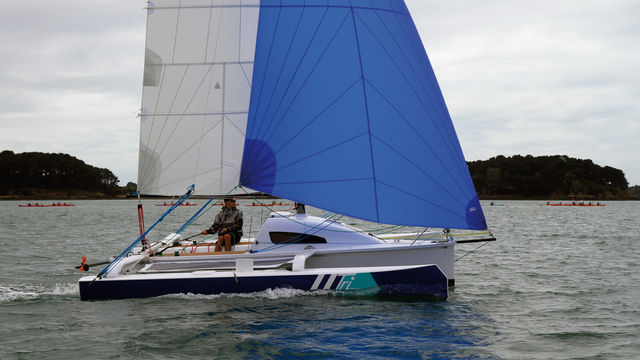 Presented to the general public for the first time this year, the Tricat 20 is a trimaran designed for day sailing. But it will also excel in coastal 'raids', where its versatility will work wonders. The Tricat 20 of course continues with what made its older sisters such a success, including the intelligent folding system from the 25 Evolution, with the advantage of offering a nice living area, good stiffness under sail and above all, very easy folding, even when sailing. Inside, we find a double berth for the parents and two berths for children. Enough to set off as a family and enjoy life, while having great fun at the helm! See the full test in this edition of Multihulls World.


TECHNICAL SPECIFICATION
Builder: Tricat
Length: 5.99 m
Beam: 4.50 m
Displacement: 580 kg
Draft: 0.3/1.20 m
Mainsail area: 16.5 m² / 18.7 m²
Jib area: 9 m² / 10.2 m²
Gennaker area: 23 m²
Spinnaker area: 28 m²
Number of cabins:1
Engine: 3.5 hp
Price: Euros 30,750 ex-tax
AVENTURA 34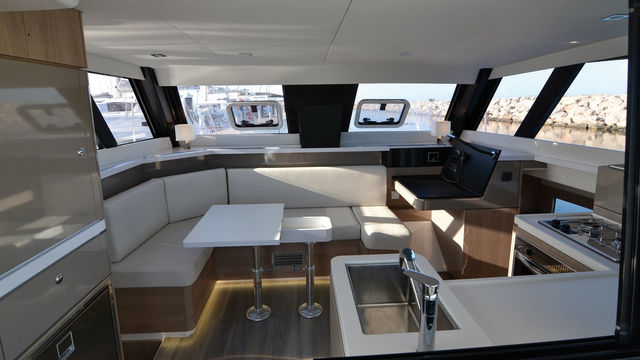 Can you think about cruising on a boat under 10 meters? To this question, Aventura Catamarans replies 'yes', without hesitation! In fact, after the 33, the builder is presenting its new model, the Aventura 34. The boat is designed by the Lasta Design studio, as was the builder's very successful motorboat, the 10.5. Aboard the Aventura 34, we find some nice accommodation for living life to the full while cruising, with the choice of a 3 double cabin version with one bathroom, or 2 double cabins and 2 bathrooms. With its 5.3m beam, this semi-offshore boat will also allow you to cruise on most of the European inland waterways. Enough to extend your cruising radius…


TECHNICAL SPECIFICATION
Builder: Aventura Catamarans
Length: 9.98 m
Beam: 5.30 m
Unladen weight: 4.5 t
Draft: 1.10 m
Mainsail area: 45 m²
Genoa area: 28 m²
Gennaker area: 55 m²
Number of cabins: 2 doubles + 2 bathrooms or 3 doubles and 1 bathroom
Water: 2 x 150 l
Diesel: 2 x 95 l
Engines: 2 x 14, 20 or 30 hp
Price: Euros 159,000 ex-tax
ASTUS 20.5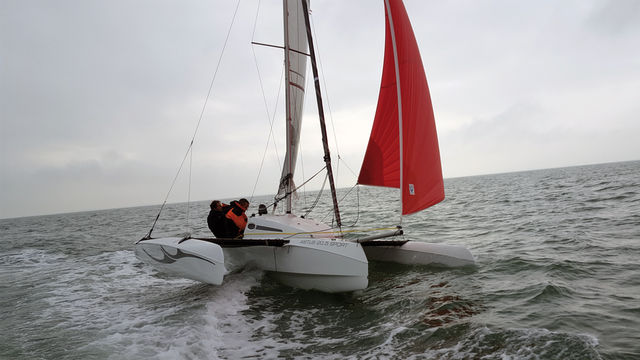 The Astus are ...
Subscribe
Subscribe to Multihulls World and get exclusive benefits.
Subscribe
What readers think
Post a comment