Technical
A long-term voyage? It's now! The choice of the editorial team
Broadblue Rapier 400
Convertible or sports coupé, the choice is yours!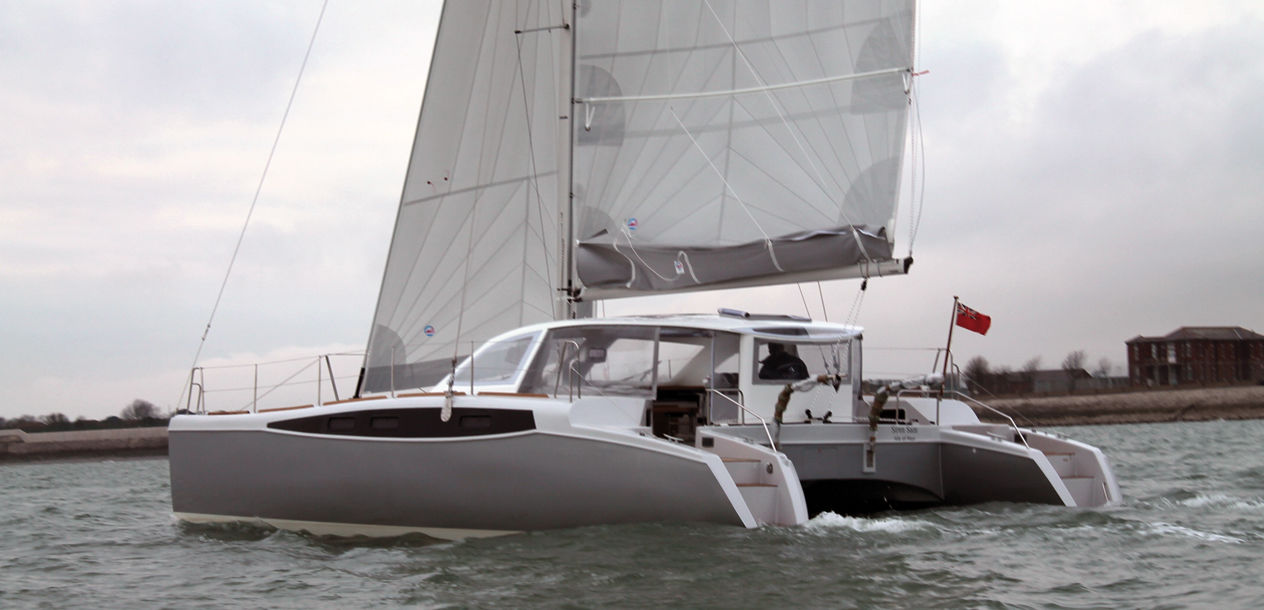 An English builder offering a catamaran designed for life in the open air is rare enough for us to be interested... In fact Broadblue Catamarans has of course thought about leisure sailors who don't necessarily cruise in warm, turquoise waters, with a 'long coachroof' version of its model. But it is really the Open version, with the aft end of the coachroof completely in canvas which interests us: a very attractive concept aboard a compact boat, which becomes particularly convivial with its completely open cockpit/bridgedeck. Another original feature is the raised steering position in the middle of the cockpit. From it there is excellent visibility (over the coachroof when standing, through the nacelle portlights when seated) and easy access to all the control lines. Seen from the front, the Rapier 400's bridgedeck appears relatively low. We expected a few impacts in the waves...but not at all, thanks to a lightweight, carefully executed sandwich construction under vacuum, with a foam core, associated with good weight centering. Below the waterline, monolithic polyester has been adopted to make possible repairs easier. Safety has also been taken seriously, with separate stub keels (no leaks in case of running aground) and watertight bulkheads. A nice surprise from a performance point of view then, with a boat which is faster than most of its competitors of the same size: 10 knots are easily exceeded, which promises good daily averages on an Atlantic crossing. Maneuvers are made much easier by the self-tacking jib. Inside, a large saloon, which can be turned into an extra berth. The builder has opted to open the hulls onto the nacelle; the companionways – made more secure by watertight doors – are situated very close to the cockpit. As a result, the galley is fitted in the starboard hull, the chart table to port. For the best berths?  At the stern, with 1.6 m wide bunks.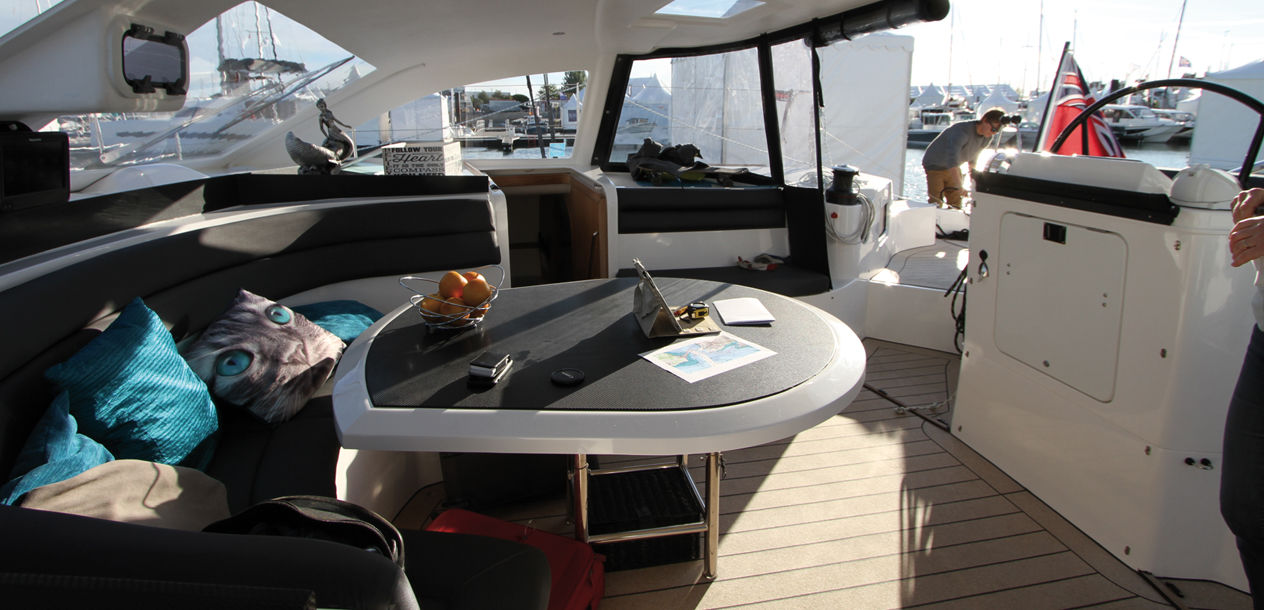 Technical specifications
Builder: Broadblue Catamarans
Architect: Jürgen Peter
Launch year: 2013
Hull length: 11.99 m
Beam: 6.7 m
Draft: 1.1 m
Weight: 5 t
Windward sail area: 86 m²
Mainsail: 58 m²
Self-tacking jib area: 28 m²
Gennaker: 80 m²
Spinnaker: 100 m²
Engines: 2 x 20 or 30hp inboard diesels
Diesel: 2 x 200 l
Water: 350 litres.
Cabins: 3
EC Certification: A
Basic price: € 230,422 exc. tax
---
Seawind 1260
A new look for a new range

The famous Australian builder Seawind is completely renewing its range of catamarans. Although the builder's values are still tied to fast, ocean cruising as a family, a very clear effort has been made in terms of the design and the volume. But there is no question of abandoning performance...the builder has tried to keep this catamaran as light as possible – finally, it is only 240kg heavier than the previous model, the 1250. And its jib is 5m² bigger... A sail area/weight ratio just over 10, a common value for cruising type catamarans. It has been studied in the ...
Subscribe
Subscribe to Multihulls World and get exclusive benefits.
Subscribe
What readers think
Post a comment