Buyer's guide
BUYERS' GUIDE 2020 : 50 to 60 feet
KNYSNA 500 SE : Indestructible!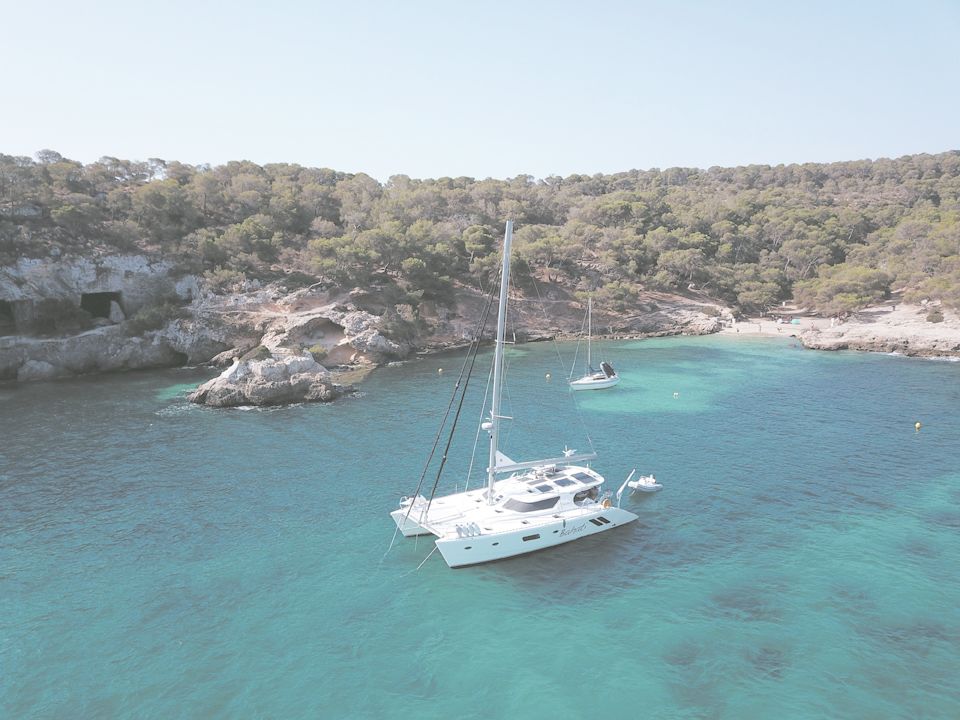 NEW 
Like the South African port from which it takes its name, the 500 SE has character - Knysna is a splendid city at the head of a bay-lagoon whose entrance is sporty with rough seas. Solidly built to withstand difficult conditions without damage, this catamaran is delivered highly equipped and customization is the rule. The cockpit saloon is well sheltered and the semi-flybridge helm station has a sunroof that allows the helmsman to be closed in if there's bad weather. The traditional woodwork of the interior fittings is superb and evokes a neat British style. The manufacturer also offers a 550, available in both sail and power versions.
Shipyard: Knysna Yacht Company
Architect: Angelo Lavranos
Length: 15.24 m (50')
Mast height: 20 m (65'7")
Light displacement: 12 t (26,445 lbs)
Engines: 2 x 57 HP
Price: not given
PRIVILEGE 510 SIGNATURE : We love the central rostrum!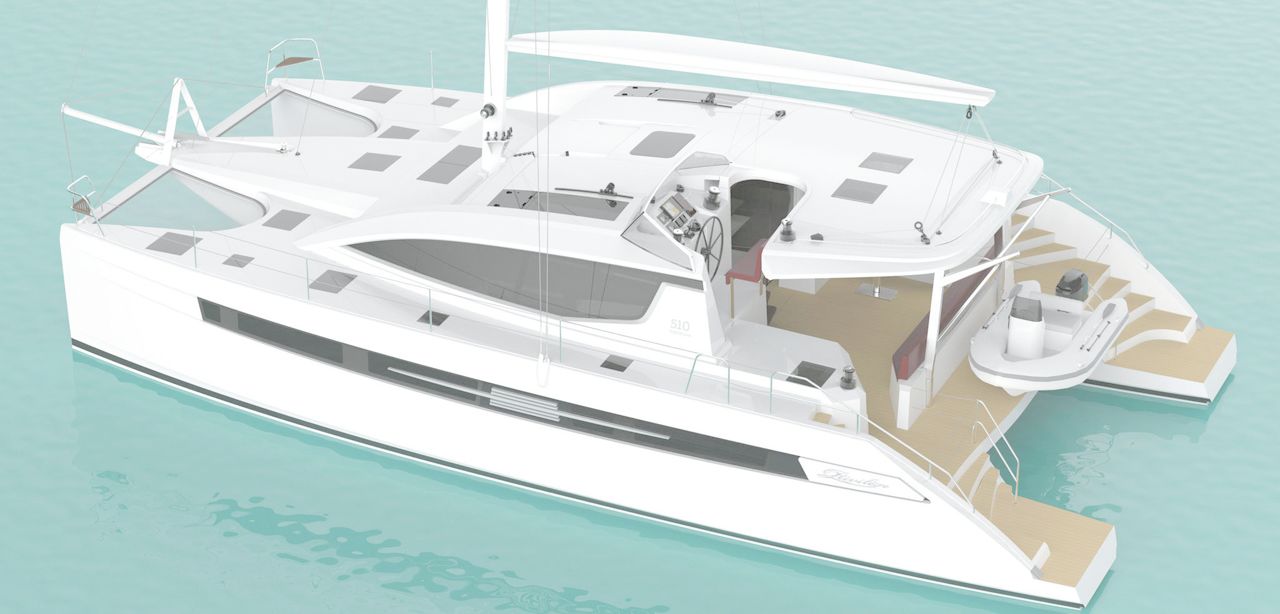 NEW
Revitalized having been taken over by Hanse Group, Privilège is presenting a new generation of catamarans called Signature. The 510 of course retains all the advantages that have made the brand's reputation. Marc Lombard and Darnet Design have collaborated to create an elegant design, a bright interior, a panoramic view in the saloon and forward cabins offering a unique connection with the sea. In the three-cabin version, the owner's suite occupies the entire central rostrum in the tradition of the Les Sables d'Olonne-based shipyard: it's a must! The mid-height helm station centralizes all sailing maneuvers, and is fitted with an elegant and very efficient windshield.
Shipyard: Privilège Marine
Length: 15.24 m (50')
Beam: 7.98 m (26'2")
Light displacement: 16,800 kg (37,040 lbs)
Draft: 1.57 m (5'2")
Mainsail: 88 m² (947 sq ft)
Genoa: 53 m² (570 sq ft)
Number of cabins: 3 / 4
Water: 600 l (158 US gal)
Diesel: 800 l (211 US gal)
Engines: 2 x 55 HP
Price: € 1,035,000 ex-tax
RAPIDO 50 : Super-fast and foldable!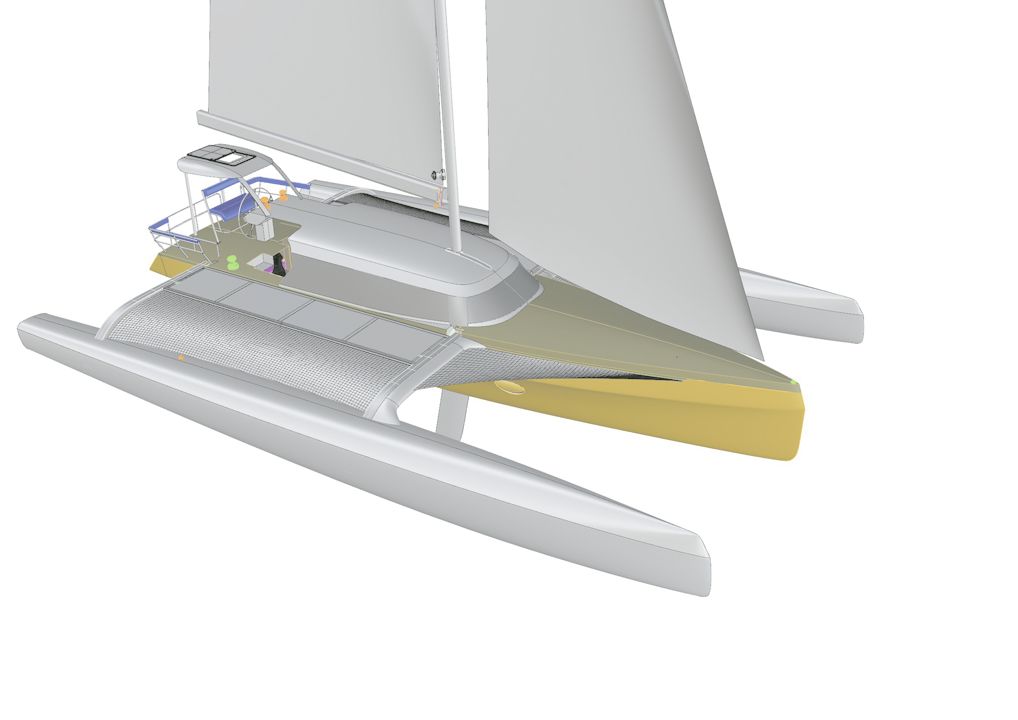 NEW
The launch of the 60 was enthusiastically received by the specialists, so Rapido Trimarans obviously turned to architects Morelli and Melvin for a version with folding arms to rationalize docking in the marina. This twin-cabin boat has many of the same elements as her bigger sister. The raised helm station provides excellent visibility while protecting the cockpit. The very pronounced chine above the waterline provides a surprising amount of interior volume without compromising performance, which is always a priority. This innovative multihull, designed by one of the most experienced teams in the world, renews the genre by offering sailors eager for sensations a tool worthy of their requirements. Launch scheduled for 2020.
Shipyard: Triac Composites
Length: 15.24 m (50')
Beam: 5.50 / 9.32 m (18'1" / 30'7")
Light displacement: 6,550 kg (14,440 lbs)
Draft: 0.67 / 3.52 m (26" / 11'7")
Mainsail: 95 m² (1,020 sq ft)
Genoa: 54 m² (580 sq ft)
Spinnaker: 160 m² (1,720 sq ft)
No. of ...
Subscribe
Subscribe to Multihulls World and get exclusive benefits.
Subscribe
What readers think
Post a comment