charter
CHARTER OUR FAVORITE ITINERARIES... IN THE MEDITERRANEAN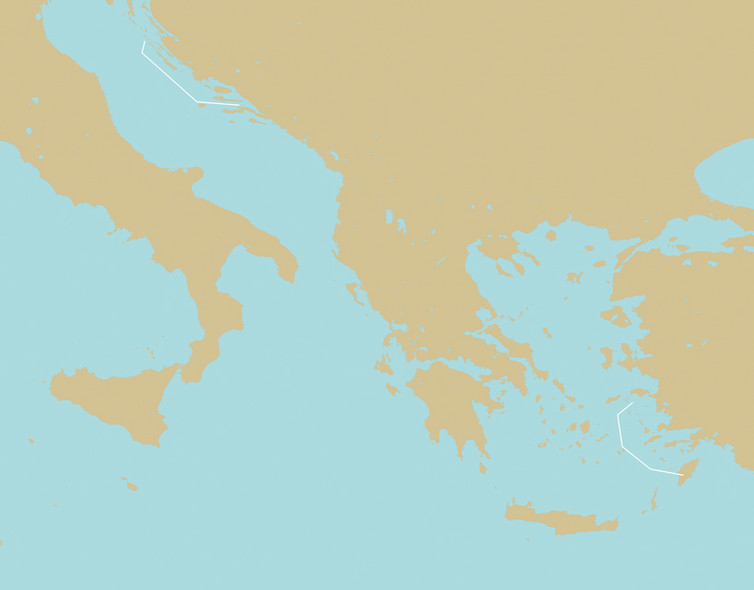 ITINERARY IN GREECE - DODECANESE
The cruising area extends from Patmos in the north, to the large island of Rhodes in the south. Between the two big islands, you will of course find the islands of Leros, Kalymnos, Kos (the other major departure base, along with Rhodes), Nisiros, or Tilos. But it would be a shame not to plan a few stopovers in the absolutely wonderful smaller islands, such as Arki or Lipsi, in the north of the archipelago...


Day 1: Arrival on the island of Kos – briefing and departure for Kalymnos.
Day 2: Leros
Day 3: Lipsos
Day 4: Arki
Day 5: Patmos
Day 6: Pserimos
Day 7: Return to Kos. You can also leave from Rhodes, and sail up the string of islands.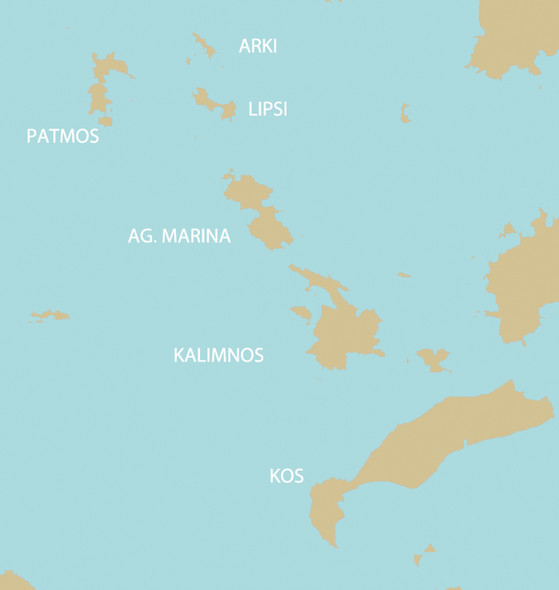 Why go there?
To discover the magic of the little Greek tavernas and the beauty of the anchorages, certain of which are worthy of the most beautiful Polynesian lagoons. An area to (re)discover!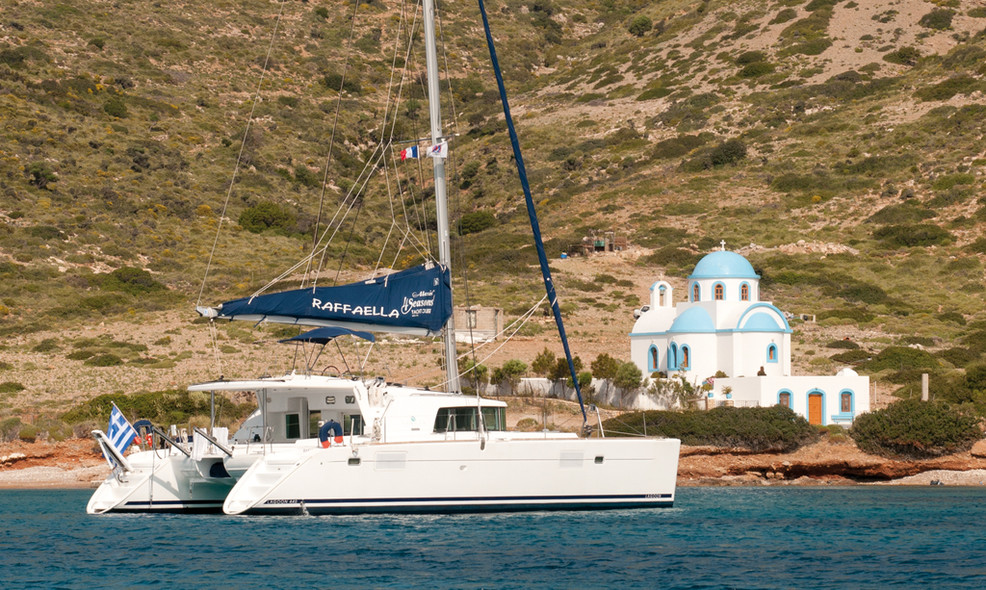 ITINERARY IN CROATIA
Another destination of which you can only scratch the surface in one week. Croatia is huge, and with its 6,000km of coast and 1,200 islands, it offers our catamarans a fabulous playground.

Day 1: Arrival in Split – briefing and departure for the first anchorage, depending on your departure base.
Day 2: Prvic
Day 3: Opat Bay
Day 4: Sali
Day 5: Zut Jelici
Day 6: Murter
Day 7: Return to the base. The best solution for discovering the area is however to choose a one-way charter between Split and Dubrovnik...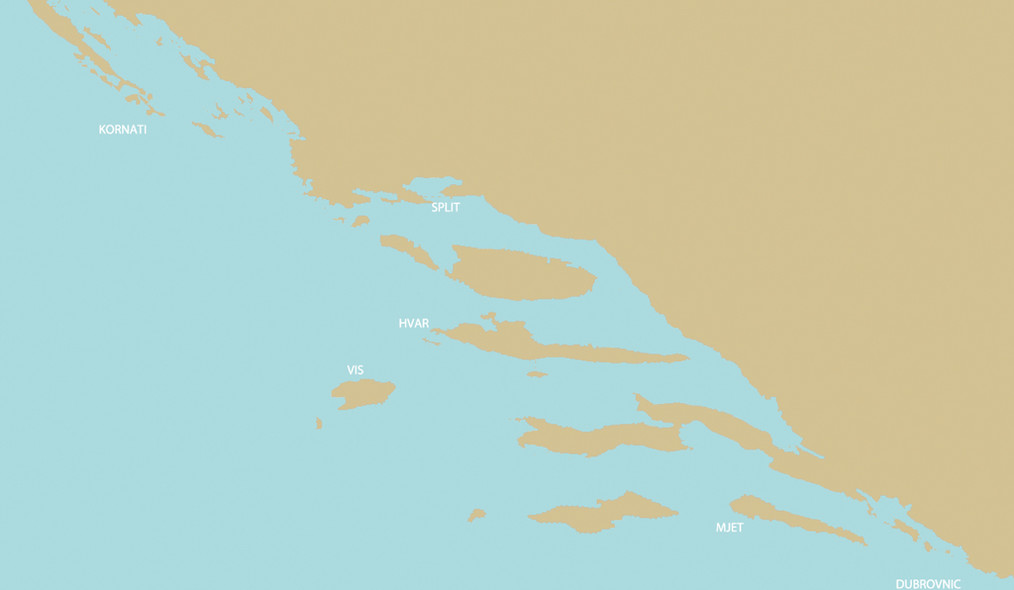 Why go there?
To play at Robinson Crusoe in the archipelago of the famous Kornati islands, a national park made up of 89 islands in crystal-clear waters...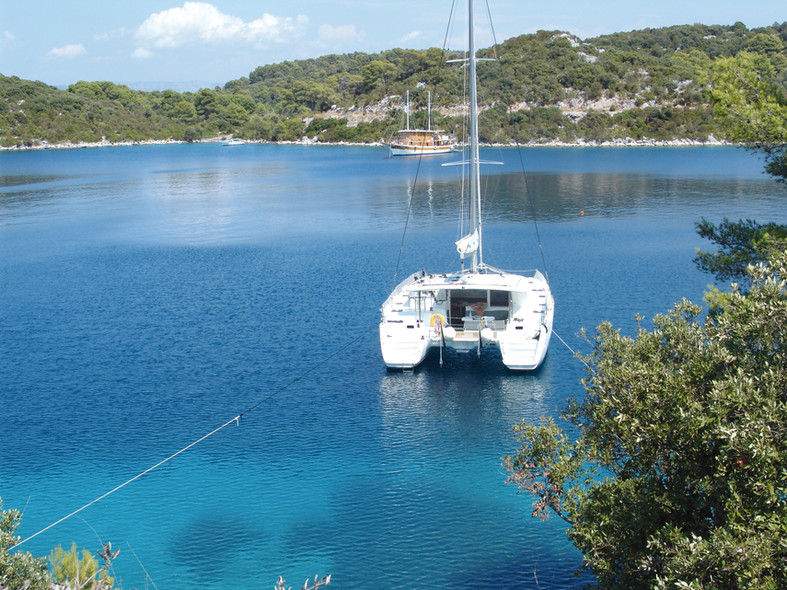 ITINERARY IN TURKEY
Turkey is the latest essential destination in a cat. It must be said that from the Black Sea to Syria, the very long coastline is incredibly rich. Between East and West, leave to discover some sublime Turkish anchorages...

Day 1: Arrival at the base in Göcek, briefing, then enjoy the town...
Day 2: Sarsala
Day 3: Karacaoren
Day 4: Fethiye
Day 5: Free sailing
Day 6: Kapi Creek
Day 7: Return to the base.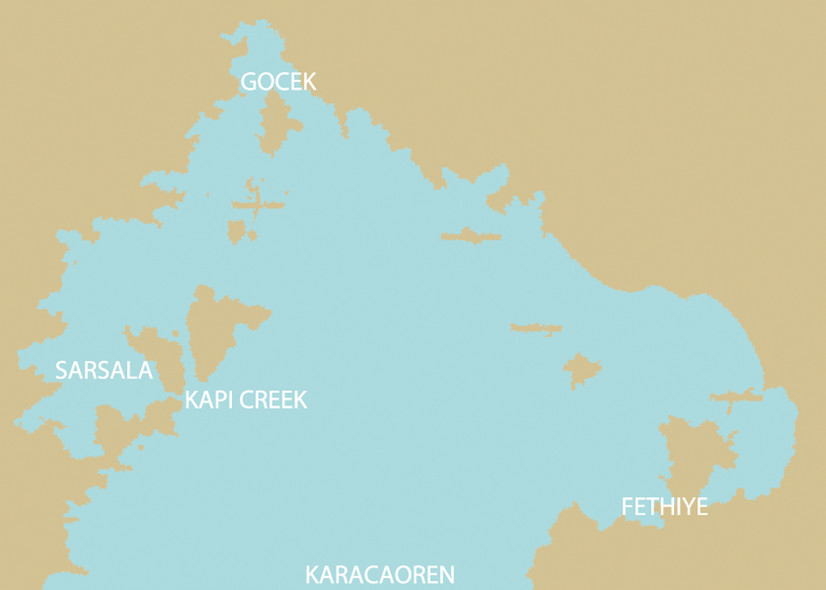 Why go there?
To let yourself live according to your wishes and experience chance encounters. Turkey must be experienced from the interior, with passion and pleasure, as the Turks themselves do!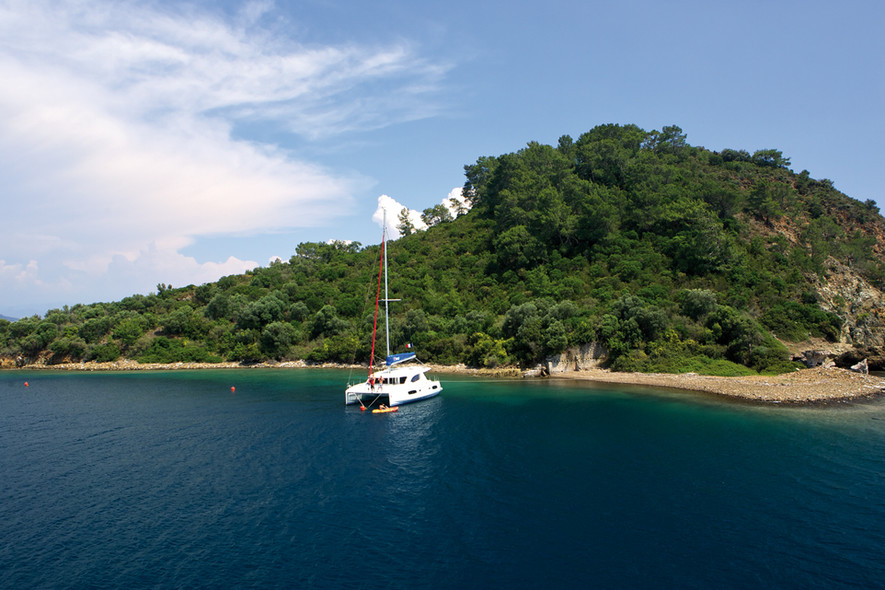 Subscribe
Subscribe to Multihulls World and get exclusive benefits.
Subscribe
What readers think
Post a comment