charter
Chartering a multihull: the price of happiness!
Of course, this dream has a price! There is the air ticket to get to the other side of the world, where the weather is good and hot all the year round, and then there is the charter of the longed-for boat. Not to mention the essential provisioning and fuel top-ups... Yet if you look closely, holidays on a boat may not be as expensive as all that... Here then, according to the budget you have available, are the different possibilities for chartering a multihull all over the world. And you will see that there is something for all tastes and all budgets!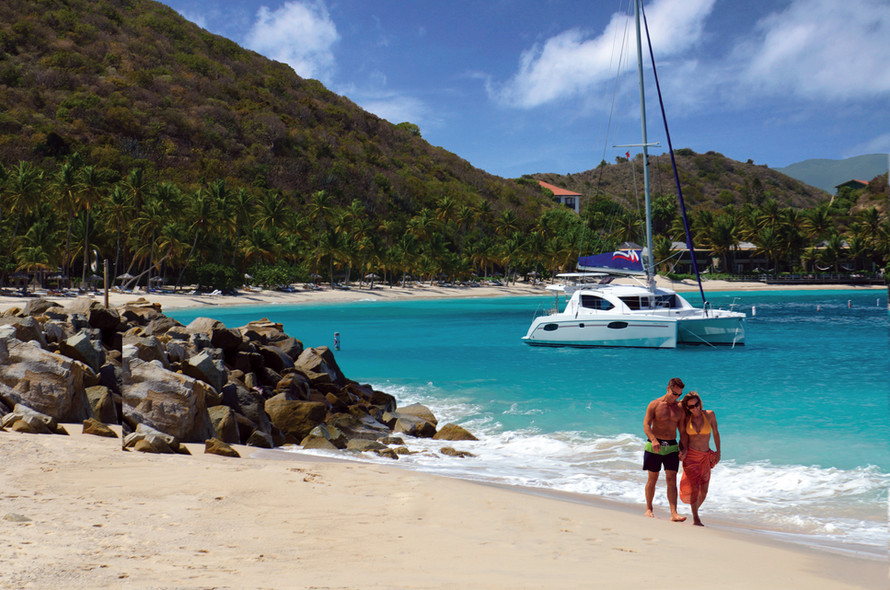 Where to charter?
After an exhaustive comparative study, we can now tell you loud and clear: you can go cruising in a boat whatever budget you have available, and the most beautiful destinations – those which have you dreaming, with translucent waters and sumptuous marine life – are completely accessible. But you have to be a bit crafty, and play with the different boats and periods... Boat charter is actually particularly sensitive to the seasons. June in the West Indies or April in the Mediterranean offer deserted anchorages and good sailing conditions at bargain prices. Why not take advantage?
A boat to accommodate all your friends…
We are all in agreement... If you are going to charter a boat, it might as well be a multihull! There is no lack of arguments in favor of a multihull: greater deck and saloon area, better privacy, no heeling, a stable and less 'rolly' anchorage, a draft which allows access to all the anchorages... And above all, an unparalleled amount of accommodation. So, if you have lots of friends, you can charter a cat (or a trimaran) capable of accommodating 8, 10 or even 12 people, which divides the charter price by as many times! Most charter companies also offer a 'premium' fleet, with the most recent boats and the most equipment, as well as a 'classic' fleet, with boats over 5 years old which can be chartered much more cheaply, whilst being very acceptable. Why deprive yourself?
The principle for paying less
There is therefore no miracle solution: to find a cheaper charter, you must go away in the off-season, and aboard a boat which is less in demand – QED! The brand-new Saba 50 from Fountaine-Pajot will inevitably be in demand this winter, and therefore more expensive to charter than the Salina 48 it replaces in the builder's range. The appeal of the new boat, as well as the lower availability explains this fact. 'Private owner' type boats are also harder to find on the charter market, and thus inevitably more expensive. If you are dreaming of leaving this winter in an Outremer 51 or a Privilège, it will be a bit more expensive than in ...
Subscribe
Subscribe to Multihulls World and get exclusive benefits.
Subscribe
What readers think
Post a comment