Multihull
How to determine the ideal specifications for a cruising boat
New or secondhand
We'll start with the initial conundrum that faces every boat buyer: new or secondhand? With a secondhand boat, there is a much wider selection: in effect, you have the choice of every boat which is currently in production, which means recent designs. Yet you also have the choice of all those which are no longer in build, which of course doesn't stop them still being available… Between cruising boats - which represent a not insignificant section of the market - and those which are coming out of charter fleets, the selection is truly vast!
After a few years in charter, when a catamaran will have been depreciated, it is then put up for sale. On the whole, they will have been well maintained, but they won't have been fitted out with blue water cruising equipment, which inevitably you will need for living on board. They may be cheaper than a private owner's boat which is just returning from a long cruise and which is already well-equipped, but the costs of getting them up to the same standard will be higher.
With secondhand boats, you can also look at "custom" models, built as one-offs or in very small production runs: you can sometimes find some real gems at some very interesting prices because they are less well known!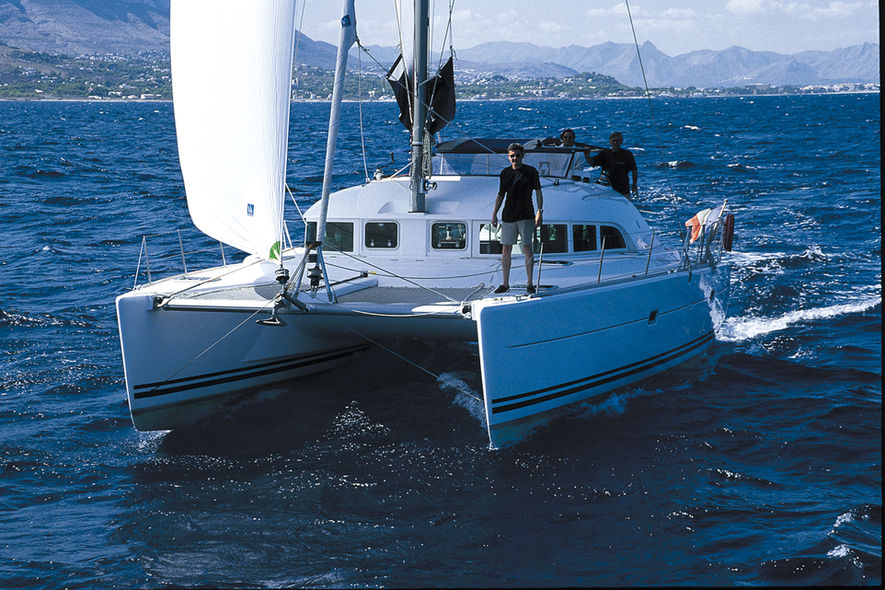 With new boats, you have the advantage of knowing when your boat will be delivered, although you will need to order far enough in advance, because lead times currently have a tendency to increase. But a new boat won't be ready to set off straight away. First of all you have to equip it for blue water cruising and that can easily represent 20 to 30% of your purchase price. And also you've got to check all the equipment before finally setting off… The big advantage of a new boat is the guarantee and the after sales service from the builder…
The choices:
? A secondhand boat
? A new boat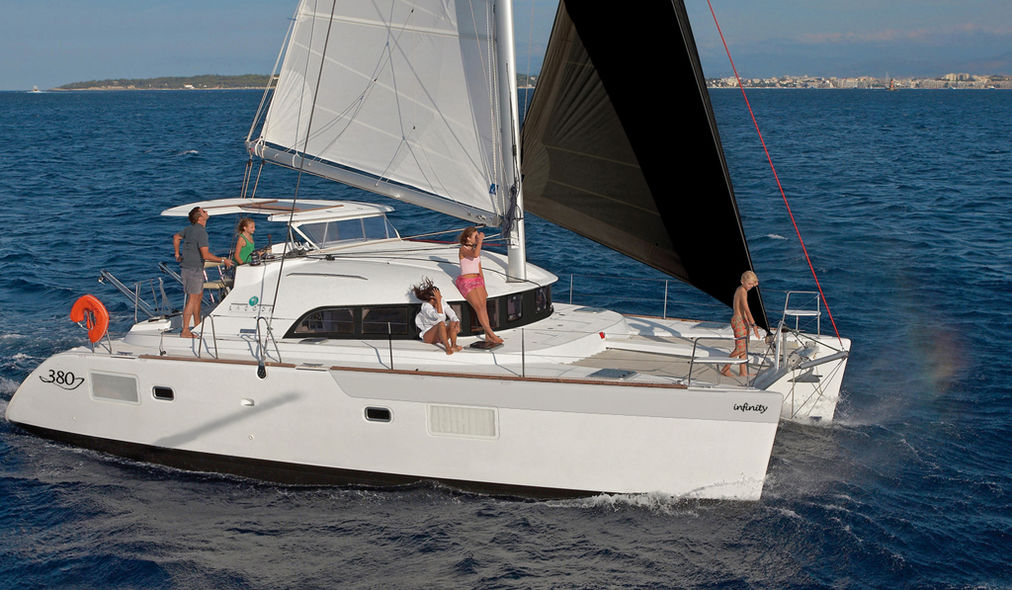 Comfort or performance?
This is the second question to ask when choosing your boat. And as this question is deliberately provocative, it demands an explanation. In order to go fast, a boat has to deal with reducing hydrodynamic drag, and to a lesser extent, aerodynamic drag. Hydrodynamic drag is directly tied to the wetted surface of the boat, and so to its displacement. Obviously the weight of the boat depends on what you put inside it, but also on its lightship displacement and the materials from which it is made. Specifically, the greater the volume, the more material there is, so more weight and more drag. In the majority of cases, increasing comfort leads to increasing weight. You can attempt to get round this problem by increasing the waterline length, since this has a direct relationship with the speed. However, this will also increase the weight. More power? A beamier boat (so also heavier) with more canvas? But remember that the maximum hull speed will ...
Subscribe
Subscribe to Multihulls World and get exclusive benefits.
Subscribe
What readers think
Post a comment