Buyer's guide
How to pick the right Multihull: Everything you need to know before taking the plunge!
That's it! You've decided to go for a multihull. You've been sailing for a long time on a monohull, and you're fed up with dragging iron or lead below the waterline. You're sick of spilling your whisky in the cockpit. It was your first boat and you and your family just don't like all the heeling. Or maybe you already sail on more than one hull and you just fancy a change. Whatever your motivation, the chances are that there's a multihull out there that's just right for you… as long as you know exactly what you're looking for. There are more than 70 catamaran builders across the world, and at least 30 making trimarans. Across all the brands there are around 1,300 different boats available. And as the multihull market in currently on the rise, that trend is only set to continue. In 2018-2019 alone, 70 new models saw the light of day. The same goes for second hand models: just have a look on the web and at the brokers' lists. There are no less than 1,600 sail and 500 power multihulls in the classifieds. There's something for every taste and budget: small, large, basic, super-equipped, recent or retro. There's a multitude of options. If you don't find what you're looking for, then perhaps you don't really know what you want. To work out what you really want, you need to take the time to focus and go further into your research. If the choice between a sailboat and a motorboat seems fairly obvious, there are plenty of other, less obvious factors to take into account.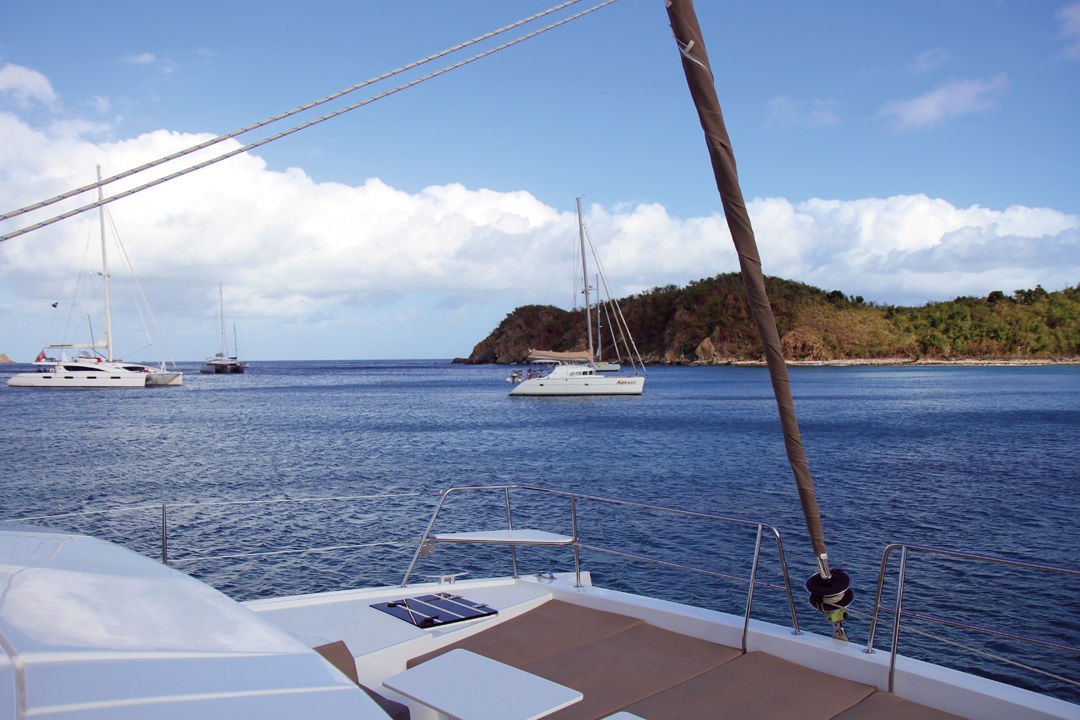 List your priorities.
There are five or six criteria which need to be taken into account when working out the size of your boat and the budget that you want to commit, which could determine whether you buy a brand-new boat or a good second hand one. It's time to start asking the hard questions, and the first one is about your sailing program. Will you be coastal sailing or out on the high seas? Will you be sailing for just a day, a week, two weeks or several months a year? Will the boat become your home during a long voyage? With or without a skipper? Alone or with your family? A private or chartered boat? Will you be racing or just cruising or both? In the Tropics or in higher latitudes? Depending on your choices, your first reaction might be to lean towards a sporty trimaran, a large and roomy catamaran or a small, open cat for coastal sailing. The second major point to take into consideration, is the number of crew that will normally be on board. This will give you a good idea of the space that will be needed. Once everyone has been housed, whether they're a team of hardened sailors who dream of racing in the America's Cup, or tourists who aren't particularly interested in the sailing part of the trip, your deck plan needs to be set out accordingly: will it all be geared to handling the boat or general post-prandial relaxation?  The third criterion is how it is fitted out. Do you prefer an open space with easily maintained linings and coverings, or a cozier set up using ...
Subscribe
Subscribe to Multihulls World and get exclusive benefits.
Subscribe
What readers think
Post a comment