Cruising
#Imcastingoffthelines
For a long time, Multihulls World has been singing the praises of travelling by boat. It has to be said too, that a multihull is the ideal way to discover the world. Stable, comfortable, unsinkable, livable and fast. On a cruising catamaran or trimaran you can get to the ends of the earth… and then come back! The number of readers or even members of our editorial team who have gone around the world on all sorts of craft is proof of what our editor always says: "the right boat is the one that you set out on!" And you know what?  He's not wrong…   
Whether it's a transat on a Newick Trimaran, sailing around the Med on a 30 foot catamaran or around the world on a Lagoon 380, there are plenty of examples in the pages of this magazine. The final choice of boat will be dictated primarily by your budget and your own personal requirements in terms of comfort and performance.  
A Plan, A Boat and A Crew…  
So if the right boat is the one that you set off on, there still has to be a certain amount of consideration taken regarding the planned program, the chosen boat and the crew's ability and experience. If we accept that practically all cruising boats these days are capable of doing a Transat in good conditions (as long as the departure is after the hurricane season), the crew still needs to be able to handle the boat. There also needs to be enough experience on board  to be autonomous for around 20 days, and to be able to manage the inevitable technical problems which will always crop up during your adventure out at sea. A racing boat is complicated for a family to manage and would require an extra crew member or two who understand the way the boat works, while a 30 footer means a limited payload, and constant scrutiny of the weather forecast and sea conditions…   
Let's be honest. A trip around the Atlantic is not really an extreme adventure, and we have readers who have even set out with practically no sailing experience. However, these readers were smart enough to prepare well for their trip. As we all know, 98% of a successful voyage is in the preparation… They often didn't hesitate to ask a professional skipper to train them up during the first part of their voyage, so that they can feel safe and reassured when they leave the Canaries or the Cape Verde Islands for "The Big crossing".  
With the right boat, a trained skipper, rigorous training and an enthusiastic crew, there's no reason why things shouldn't go according to plan…  When it comes to enthusing the crew, there's nothing like having built up a reservoir of pleasant cruising experiences (if possible in some fabulous regions) to motivate the troops to want to do it all again but for a longer period. If this is the case, then the day that you announce your idea of a big trip, you will be sure to get a positive response, and the crew will be motivated to help you with the project… It will no doubt be the beginning of a wonderful story!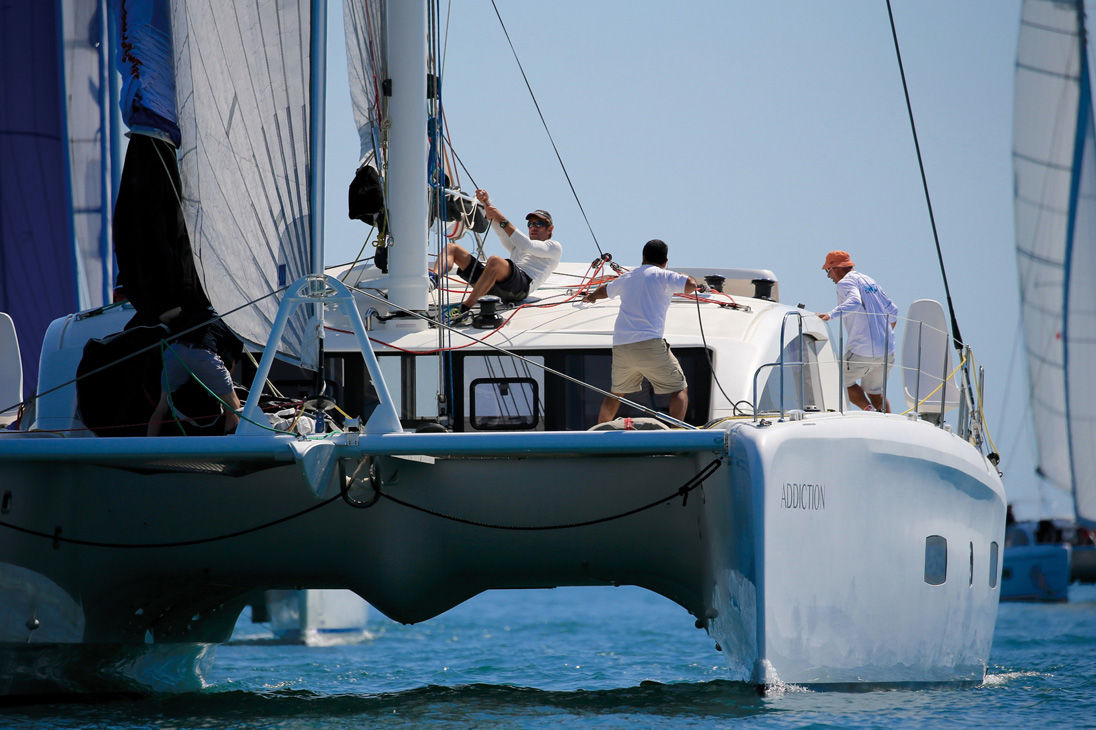 Training: A Non-Negotiable Part of ...
Subscribe
Subscribe to Multihulls World and get exclusive benefits.
Subscribe
What readers think
Post a comment