Technical
Our children have the time of their lives on board.
You already know everything about safety and distance learning (for those lucky enough to leave for several months). You are well aware that a child who doesn't know how to swim can't reasonably move around the boat without a lifejacket, and must be attached once conditions deteriorate and during maneuvers when no one can really keep an eye on them. Many home-schooling systems work really well... But that's not what we're here to talk about. What interests us today is motivating our older children and teenagers to share our trip, for one or two weeks' charter, before going further. We're not deluding ourselves: leaving to go sailing as a family is our obsession, not theirs. Their 'thing' is more holiday clubs, full of friends and swimming pools. So how can we make sure they also have the time of their lives? Our secrets in 10 points: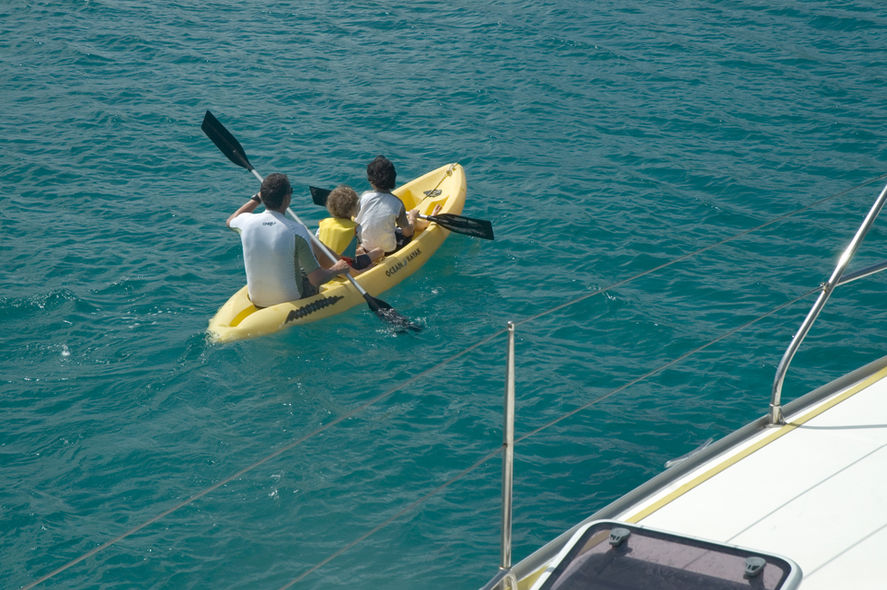 The right boat for the right charter
If you are reading this magazine, you are convinced (or almost) that a multihull is the ideal vessel for the cruise. There's no contest. A large bridgedeck on the same level as the cockpit, the same cockpit perfectly protected from the spray and the sun, sugar scoops at the stern for swimming, a dinghy on davits ready to take you to discover all the nooks and crannies of the coastline, shallow draft so you are guaranteed to be able to enjoy the best anchorages, cabins in the four corners of the boat...and above all, a boat which doesn't heel! More comfort when sailing, as well as at anchor, where a multihull hardly rolls at all, even when the swell creeps into the anchorage. In short, if you still have any doubts, the catamaran is certainly the 'must' for family cruises. All that remains is to choose the model and size: most charter companies offer production catamarans – mainly from Lagoon, Leopard, Nautitech and Fountaine-Pajot. Few surprises then. As for comfort, the biggest cat is obviously preferable...but there remains the question of budget – 700 to 2,000 euros per cabin per week roughly, depending on the season. In any case, don't worry: even in a 'little' Lagoon 380, two couples and four children don't get in each other's way!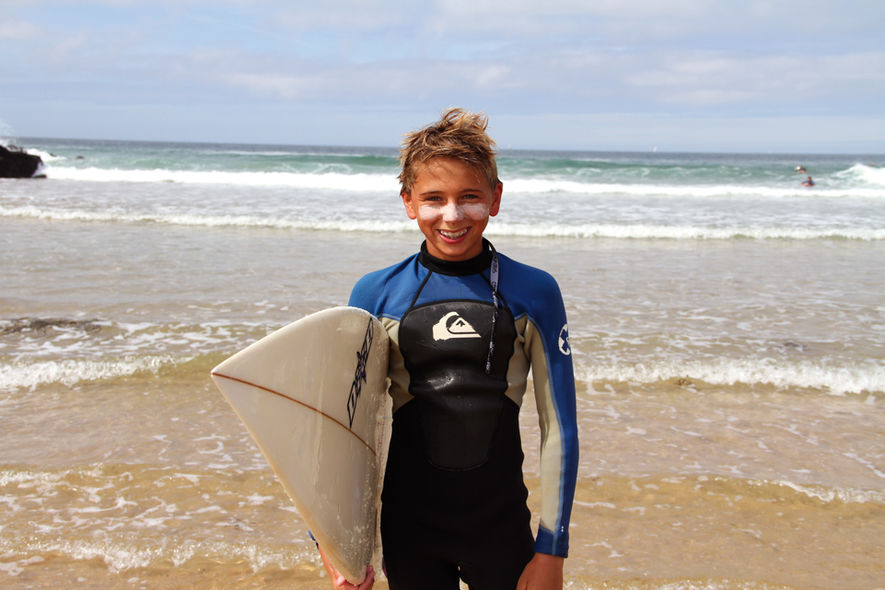 With or without a skipper
If you're not sure of yourself, or your nautical skills, don't hesitate for a second, sail with a skipper! It's actually no use getting stressed: you're on vacation... And if you are tense, it's hard to imagine that your other half will remain 'Zen'. So your children in this atmosphere... A pro knows the boat, the region and the local conditions by heart, and it's he who will get up during the night if the anchor drags. And there is nothing to stop you getting totally involved precisely to be capable of taking on ...
Subscribe
Subscribe to Multihulls World and get exclusive benefits.
Subscribe
What readers think
Post a comment