Caribbean
(Re)discovering the West Indies
The West Indies offer other unbeatable arguments: there is no winter, the sea is warm all the year round, and the local winds, called the tradewinds, are good enough to blow steadily for most of the time. It would be hard to paint a more idyllic picture of the area!
This explains why the West Indies was amongst the first areas where the charter companies set up in the 70s, offering everything that cruisers at the time were dreaming about.
From the Bahamas in the North to the Grenadines in the South, via the very famous Virgin Islands, you are spoilt for choice when it comes to cruising and discovering new destinations. Not to mention that the Caribbean area also offers a few jewels, where you absolutely must have anchored. Los Roquès, Los Avès, Les Saintes, the Turks and Caicos or the San Blas islands are for example some destinations which today are still absolutely magic.
Every island in the West Indian chain offers a palette of absolutely unique atmospheres. The jet set at St. Barts, wild nature on Dominica, Cuba and its legends, and the coral reef in Belize are a few examples of the diversity the area has to offer. Whether you are diving enthusiast, or a lover of culture or archaeological remains, fishing, golf, windsurfing or surfing and of course sailing, you will certainly find what you are looking for in the West Indies.
Certain Multihulls World readers have been cruising the area for several decades and still haven't found any objective reasons to continue the voyage towards the Pacific. When we tell you there's lots to do there...
It's your turn to leave to discover the wonders of the Caribbean. You won't be disappointed.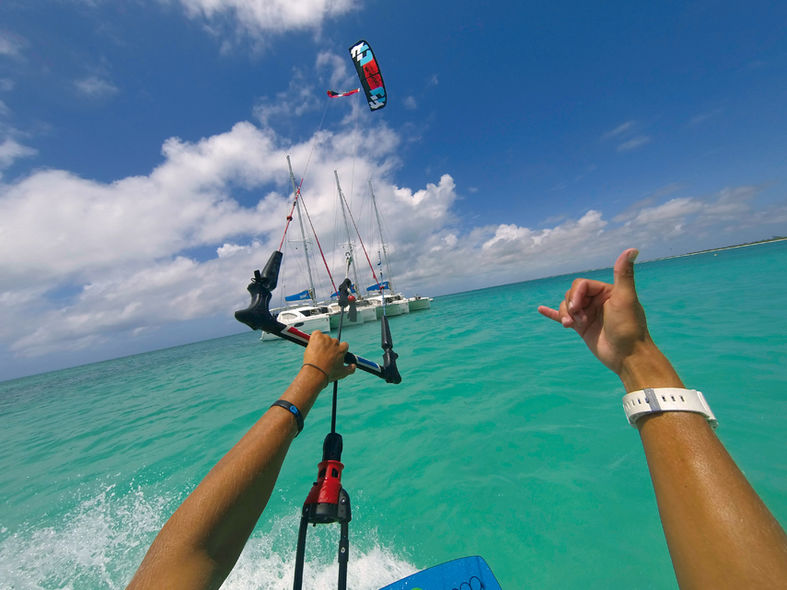 THE DESTINATION'S 'PLUS'
The biggest choice of catamarans available on the planet, to organize your cruise. No matter which cat or tri you are looking for, it is bound to be available in the area.
NOT TO BE MISSED
The Grenadines and the BVI are the destinations to be ...
Subscribe
Subscribe to Multihulls World and get exclusive benefits.
Subscribe
What readers think
Post a comment