Technical
Refit: how to fully renovate your multihull!
There are lots of reasons why you might set about doing a refit, and you may well recognize yourself in one of the following situations. Are you the owner of a multihull which has been out of the water for a while and you have neglected its maintenance to some extent, but you would like to enjoy it again? If so, a safety upgrade is required to restore the boat to seaworthy condition. Second scenario: you are planning a long trip, and a technical overhaul is crucial to meet the requirements of an Atlantic crossing, or maybe further. Another possibility is that your multihull has suffered damage: repairs are necessary. This may give you the opportunity when repairs are underway, to make improvements while parts of the boat are being dismantled and the boat immobilized. Perhaps less frequently: you want to sell your multihull, and a cosmetic preparation is necessary to present your boat in a better light. This case is the rarest because "it is rather the buyer, eager to appropriate, who will most often embark on renovation work", says Sidonie Humberlant from Grand Large Yachting. Here again, several scenarios are possible. In fact, whether before or after a purchase, it is the age and condition of the boat in relation to your abilities and financial means as well as your sailing objectives that will prescribe the refit. The relative cost of the refit will always be linked to your sailing program and your performance/comfort cursor.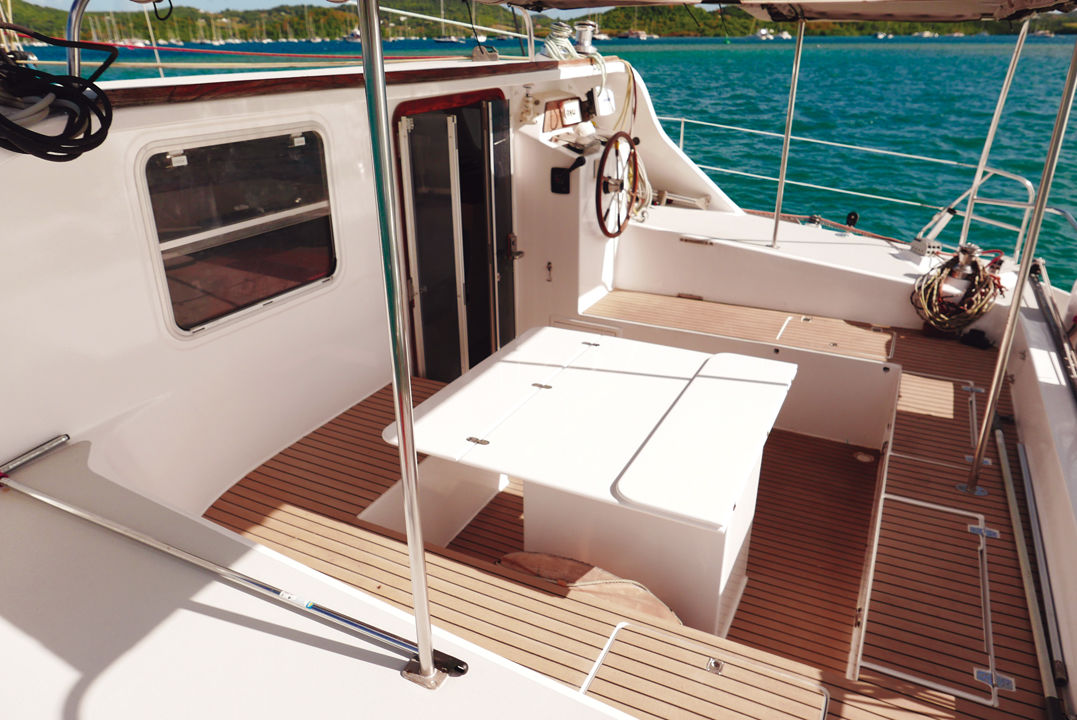 What exactly is a refit?
In fact, the word refit is two short syllables that encompass many processes - from a simple seaworthiness restoration to an almost total reconstruction, including technical and/or aesthetic upgrades. As an example, we'll take a typical model, a standard 40-45 foot catamaran. It's our housewives' favorite, our five-door family hatchback, floating and able to take you to the other side of the world. Let's start with the simplest case. For a unit less than five years old, the main thing will be to maintain the engines, rigging, sails, deck hardware, battery bank and electrical circuit. A serious refit would also include the refurbishment of the gel coat. You can then keep some money to enhance your comfort and navigation equipment if you wish, such as a gennaker, a watermaker or state-of-the-art electronics. These are fairly commonplace operations that do not require a large budget. You'll need to count approximately € 1,000* per engine, €1,000 for servicing the sails, € 500 for the various blocks. The battery budget can be higher if you want to increase the capacity of the bank or add solar panels. 720 Ah of lithium-ion will cost you around € 9,000. For boats that have cruised and/or are in the tropics, replacement of running rigging, upholstery, biminis and covers is systematic as they are quickly burned by the sun - even after just three years. The same applies to sails, where it is advisable to monitor UV protection strips whose exposed seams may already be burnt. These remarks ...
Subscribe
Subscribe to Multihulls World and get exclusive benefits.
Subscribe
What readers think
Post a comment