Cruising
Sailing two-up: "You'll never sail alone!" »
A few years ago now, it all started in the supermarket. Each with his or her own trolley, you tore the long list of provisions prepared weeks ago as a foretaste of the big departure in two. Then you chose your route, tacking up and down the aisles, until your legs start to ache, then your back, through loading/unloading, before everything was correctly stowed aboard. Fortunately, since then, internet shopping and drive-in delivery have been invented. With the ending of this chore, which had its charm, but which we can easily do without, two-up sailing really begins aboard the boat, and it's a good thing.

Whilst you are itching to cast off the mooring lines, it is without any doubt a good idea, (even more so than when fully-crewed), to carry out a short safety briefing. From the location of important safety gear to the equipment to be worn according to the circumstances and agreeing on the procedures in case of a man overboard, a mutual reminder of the elementary safety principles is essential. Whilst on this subject, even more so than usual, a lifejacket should be worn in all circumstances. In bad weather, of course, but also at night, once you find yourself alone, or leave the protective cocoon of the cockpit. Equipped with a personal beacon or an alarm bracelet in case of a fall overboard. This equipment is really affordable and prevention remains the best way of ensuring that nothing happens to us! Especially if, like your humble servant, you are not a fan of harnesses and jackstays. It's true that the stability of our modern multihulls offers appreciable comfort and safety when maneuvering. Nevertheless, in the case of very heavy weather, or when working on the boom from the bimini, at the bows or on the bowsprit, there is no alternative, you must be clipped on. Because two-up, recovering your partner who has fallen in the water in bad weather or at night requires a miracle.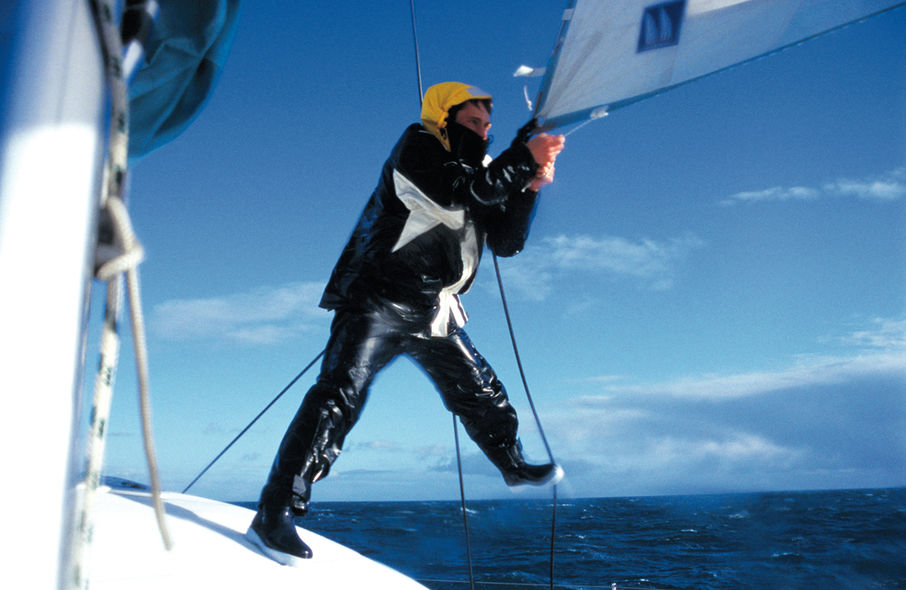 When two-up, depending on the weather conditions, the configuration of the berth, and your boat's maneuverability and size, leaving the harbor may require a little organization. Shorthanded, it is even more important to anticipate well and share the sequence of maneuvers to be carried out. Who does what, when and with what aim for the boat. And to plan a few alternative scenarios if things don't go as planned! When entering a new harbor or in an unknown anchorage, preparation and communication are even more important. If one of the two co-skippers is not comfortable carrying out these maneuvers, it's not a reason to systematically leave them to carry out all the preparation chores: furling the sails, preparing fenders, mooring lines... The assistance of the autopilot, or a short changeover at the helm before approaching the destination more closely, form part of the 'savoir vivre' essential when two-up to establishing a ...
Subscribe
Subscribe to Multihulls World and get exclusive benefits.
Subscribe
What readers think
Post a comment