charter
This year, I'm chartering a multihull!
Those who like cruising on more than one hull – and this is also true for those who are still fond of monohulls - often take quite some time to take the step and decide to charter a multihull. Why? In the collective imagination, chartering a sailboat is expensive. Indeed, treating the family to a week's charter in the Bahamas, in the high season (March/April), including air tickets, is not within reach of everyone's pocket. But by opting for a closer destination, off season, a bigger boat so it can be filled with two families, or again by paying attention to certain charter companies' special offers, there is a way to find a charter which corresponds to your budget. And even to find last-minute charter weeks at slashed prices, thanks to the internet, where numerous offers are to be found.
A developing market
The boat charter market has for a long time been dominated by the big players, such as Sunsail/ The Moorings, Dream Yacht Charter, Kiriacoulis, etc. The strength of these professionals: the setting up of physical bases, with sometimes more than 30 boats per site. Sites run by professionals – reception, maintenance, skippers. Their second advantage: a charter/management offer for the owners and therefore new boats, or ones in very good condition, for the charter customers. Other more local structures have also succeeded in making a place for themselves in the sun - family companies (often), on a human scale, where service is the keyword and each customer feels a little as if they are 'at home'!
And then gradually certain agencies have been created to offer traditional charter customers all the offers together on the same platform. At first, a catalogue, then today on the internet. Certain of these agencies, created over 20 years ago, today reference more than 18,000 boats in over 80 countries!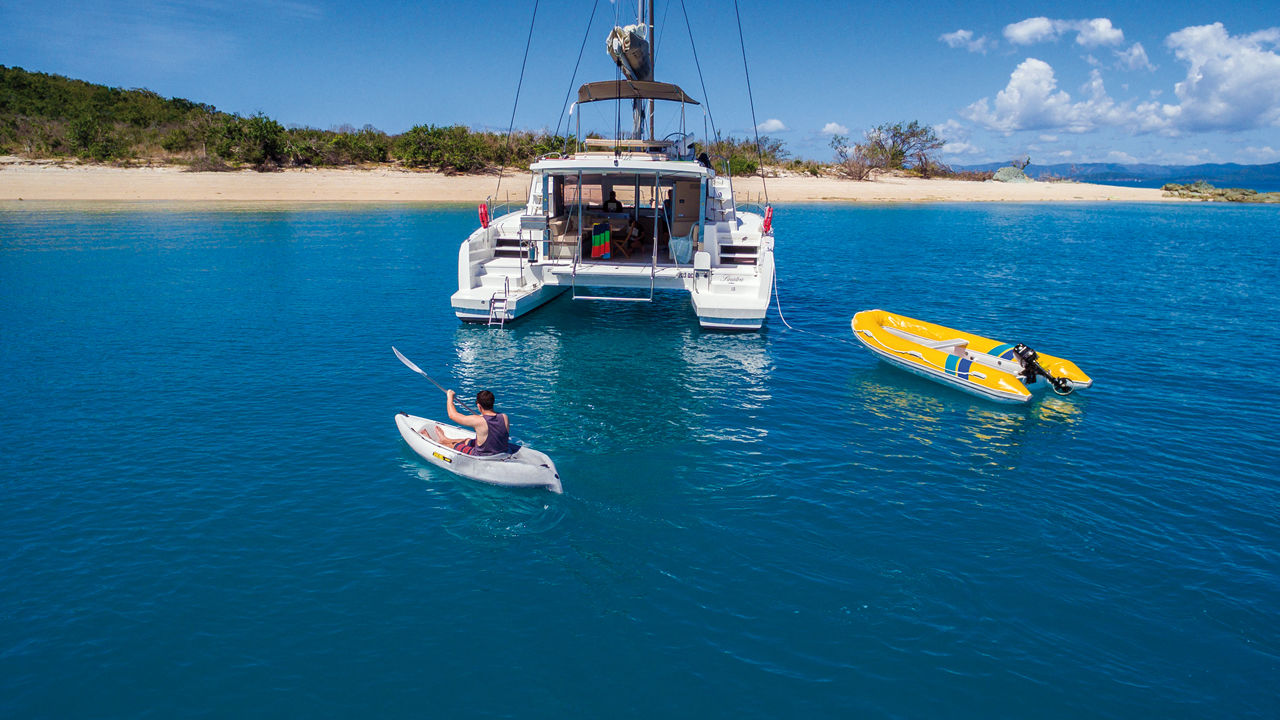 Finally, as the market has nowadays become mature and above all financially very attractive, a few start-ups have been created to take advantage of the golden opportunity. Experts in referencing, they have succeeded in working their way to the top of the internet search results. Click on 'catamaran charter' on Google, and you will discover some names that were completely unknown just a few months/years ago, among charter companies established for decades. These organizations don't charter boats, are not necessarily familiar with the destinations, but put professionals (the charter companies) or private individuals (boat owners) in touch with charter customers. These new-style agencies find all the best offers, thanks to ultra-efficient web sites, connected to all the players in the market. We find here once again the principle of the platforms specializing in the hotel trade, or voyages, such as Booking and Opodo. The fact remains that these young people who have entered the boat charter world now gather together tens of thousands of boats. But if you want to obtain good information about your future boat and/or the cruising area, it's ...
Subscribe
Subscribe to Multihulls World and get exclusive benefits.
Subscribe
What readers think
Post a comment