Adventure
Jazz and catamarans A winning combination! (1/3)
Punch 12,50 Honky Tonk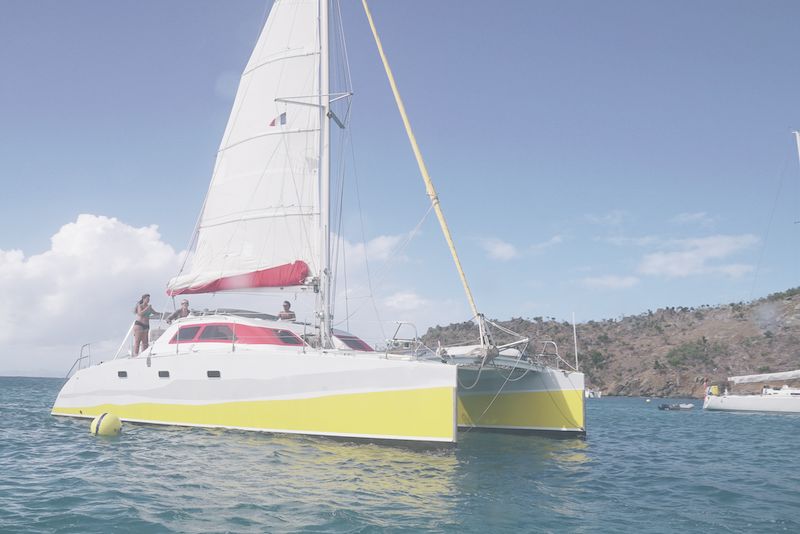 "Why Honky Tonk? Well, it's the name that was given to piano bars in the 1930s. These were the places where diverse styles of music such as country, rock'n'roll, boogie-woogie and ragtime started to become popular. The Honky Tonks were the places to go and let your hair down: music, dancing but also prostitution and alcohol. The alcohol-fueled nightlife often meant that the pianos ended up out of tune or missing keys. When we talk about Honky Tonk today, it evokes a certain kind of keyboard sound and style. Giving the catamaran this name highlights the particularity that it shares with those old bars: it's a meeting place, and somewhere that music has a staring role. It's kind of the place where it's all happening…

Before, this catamaran was called Ti Jon, which means "little yellow one" in creole. It was part of a fleet of four Punch that belonged to the Martinique UCPA, and which were all named based upon their color (Little Blue, Little Yellow, etc)."  

 
TECHNICAL SPECIFICATIONS
Builder: Multicap Caraïbes
Architects: Mortain Mavrikios
Length: 12.00 m / 39'4"
Beam: 6.40 m / 21'
Mainsail: 53 m² / 570 sq ft
Genoa: 33 m² / 355 sq ft
Spi: 110 m² / 1,185 sq ft
Engines: 2 x 21 hp
Construction: Plywood epoxy
---
Cookie: A dinghy that'll keep you dry!
Inspired by Honky Tonk's plywood-epoxy construction, Bots decided to build a dinghy using the hull of a RIB as a base and then creating the rest. In between the rain showers in Guadeloupe, the vessel managed to dry out. After two weeks, the new dinghy, christened Cookie, was operational and able to provide a drier trip from ship to shore than the inflatable dinghy could.
---
Everyone loves New Orleans jazz
As the captain is a trumpet and tuba-playing New Orleans jazz fanatic, it's unsurprising that the tours tend to have that old-world, colorful theme. So, the musicians that come aboard all belong to the family that plays old 1920s and 30s jazz. This shared passion means that they are able to learn to play together very quickly, and stage concerts without really knowing each other. These musicians share a repertoire, despite their different nationalities or the fact that the music was created 100 years ago in America.
Most of the musicians that embark on Honky Tonk don't have any experience of sailing or the maritime world in general. It's the desire to have an adventure and set out into the unknown which incites them to join the stage-catamaran. From then on, it's up to us, the sailors, to be good teachers and pass on the sailing basics to the artists.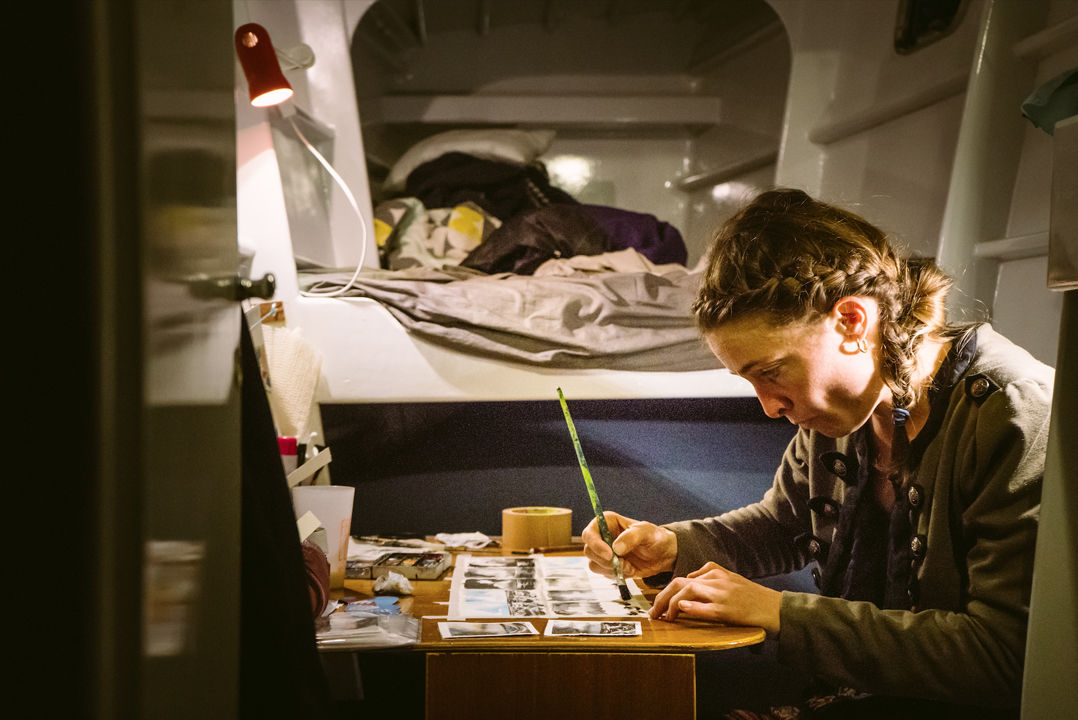 An itinerant group of sailing musicians
Project coordinators: Bots and myself, both sailors and musicians. You will have realized that Bots is a musician. Hardened traveler who started out with four years spent cycling around Europe and Asia, it was during this time that he learned about music and street theater, especially when working with Cyclown Circus. He then got the urge to sail, ...
Subscribe
Subscribe to Multihulls World and get exclusive benefits.
Subscribe
What readers think
Post a comment