1- Hydraulic furler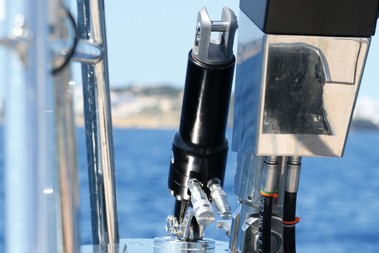 Facnor has just launched a new range of hydraulic furlers perfectly suited to catamarans. The IDXH fits on the bowsprit (it equips the Long Island 85 built at JFA) whilst the FXH is a gennaker furler fitted directly on the deck. The advantage is the rolling speed (28 seconds for a 350m² gennaker). Two models exist for each of the two products, for cats from 55 to 70', and from 70 to 90'.
Price from 8,500 euros.
For more information:  www.facnor.com
2- Forecasting the weather...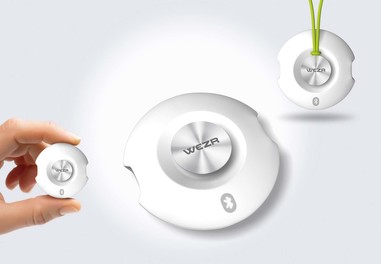 In all outdoor activities, being familiar with and anticipating the weather conditions is essential. At sea it's a question of safety! Wezr is a brand-new connected sensor which contains cutting edge technology allowing it to transmit multiple data, such as temperature, humidity, pressure, wind direction and strength... With the Wezr sensor, the weather forecast is updated continuously according to its observations.
Magic and useful. 99 euros
For more information:  www.wezr.co
3- Warm and dry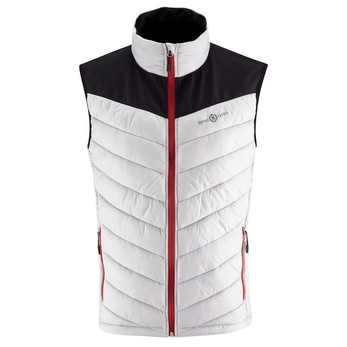 For half a century now, Henry Lloyd has been offering clothing designed to confront the elements. The new product for the beginning of the year is called the Aqua Down Jacket. This is a jacket capable of real thermal insulation, with no down inside. The insulation has the special feature of drying rapidly and keeping you good and warm even when it is wet...
Available in men's or women's versions, with or without sleeves. From 139 euros.
For more information: www.henrilloyd.com
4- Newport watch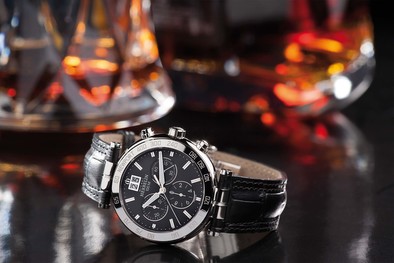 For sailing enthusiasts, Newport is the Mecca of racing and yachting. To celebrate the company's 70th anniversary, Michel Herbelin has just presented an anniversary Inspiration 1947 watch. This stylish, classically inspired chronometer is waterproof to 100m.
Price : 650 euros
Information:  www.michel-herbelin.com
5- Flexible solar panels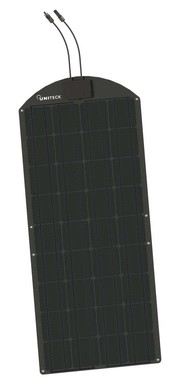 If there is a lack of space for solar panels on your multihull, or if you are looking for substantial weight saving, don't fail to have a look at flexible solar panels. With better and better performance, they can be laid, glued or fixed on a flat or curved surface (flexing to 30°) with the aid of lines or shock cord.
Available in 50, 100 or 150W, from 199 euros inc. VAT.
For more information: www.unitek.fr
6- Radar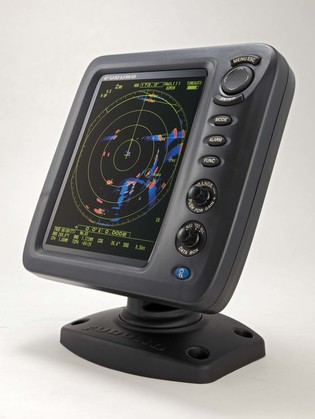 A radar aboard is a plus for safety! But it is sometimes complicated to use it well. Furuno has just launched the 1815 model, which has the special feature of being very intuitive in use. Its waterproof screen moreover makes it ideal for exterior installation. Finally, the Furuno 1815 can be connected to an AIS receiver and follow up to 100 targets on the screen...
Information:  www.furuno.com
7- Charge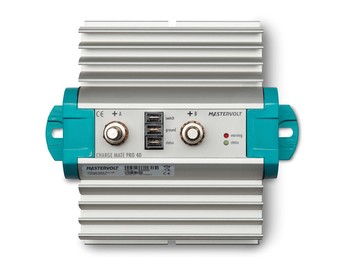 Mastervolt is presenting the Charge Mate Pro 40, a solid state relay for efficiently charging two batteries from a single source. The Charge Mate Pro 40 connects the two batteries during charging, but keeps them isolated from each other when they are discharging, avoiding the risk of a flat battery.
For more information:  www.mastervolt.com
8- Anchor Rescue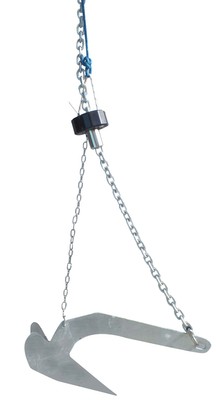 Let he who has never found himself with a fouled anchor cast the first stone... The system is simple and works perfectly, as a tube, linked to the anchor's crown, is fitted on the chain and remains in position. If the anchor is jammed, a weighted ring is lowered down the chain, trapping the tube and freeing the anchor via the opposite end to the chain attachment. Simple and effective!
See it on:  www.croixdusudmarine.com
9- Anti-corrosive

Corrosion is the enemy aboard a boat. CorrosionX is a new Australian product which allows corrosion to be prevented, without however damaging plastics, rubber, aluminum or bronze... Result: connections in good condition, and a product which can be used everywhere aboard, from the engines to the throttle cables, via the steering mechanism, the pumps and the electrical system.
See it on:  www.sosmarine.com
10 - Indestructible smart phone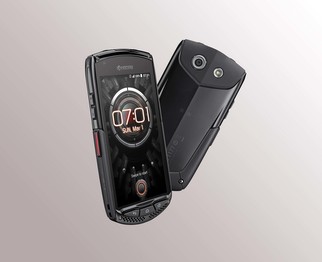 Kyocera has just launched, in Japan, its brand new Torque smart phone, whose distinctive feature is that it is tough and waterproof. It resists impacts, salt air and immersion in water as well as dust. In short, the ideal smart phone for cruisers, especially as its screen works even when it is wet, and it has a 1000-hour battery life on stand-by.
What readers think
Post a comment