Crusing
Self-sufficiency… really?
Published on 18 may 2017 at 0h00
Rest assured, we're not going to go into all the minutae of a comparison between solar panels and which one produces the most power, or which lightbulbs consume the least.  No, this time, the editorial team has decided to raise the debate to a philosophical level…  Or almost!  The idea came to us, I believe, having seen in recent years, two or three videos of rescues.  I say rescues. I really mean boats that have been abandoned.  These were "just" dismasted, and/or had a rope around the propeller.  However,  far from the coast, having pushed the SOS button on the EPIRB, one can sit and wait for the Coastguard helicopter, while having a cup of tea and then smiling at the camera as the winch cable hauls us up into the helicopter.  So rather than get into a massive argument with grumpy old men on the subject of "in my day, we would have got the boat back to port at any cost", we preferred to reflect a little on the concept of blue water self-sufficiency.  Do you follow?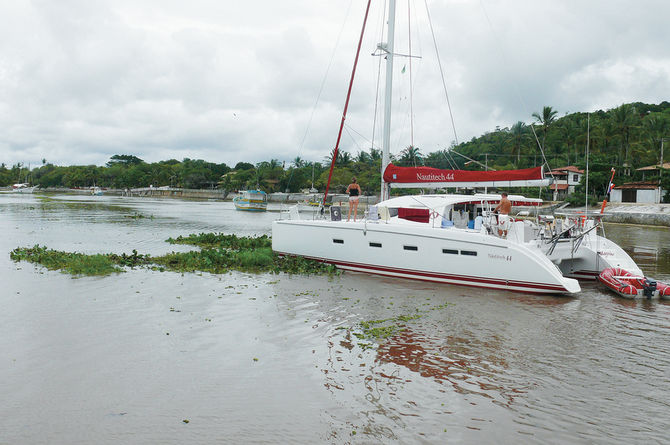 But to begin with if you like, let's briefly put aside the purely technical aspects, which are discussed at length (and width and depth) here in your favorite magazine, including by my good self, your humble servant.  When you have been sailing for 30 years with power-hungry bulbs for lighting, and autopilots which try and steer a figure eight downwind whenever the wind and waves are anything over a slight chop, you get the feeling today that you don't know what to do with all the energy produced by ...
Become a member
Become a Multihulls World Community Member for free and get exclusive benefits
Become a member
What readers think
Tell us your opinion