Buyer's guide
2018 Buyer's guide : Multihulls under 40 feet
Published on 23 november 2017 at 0h00
NEW - Astus 20.5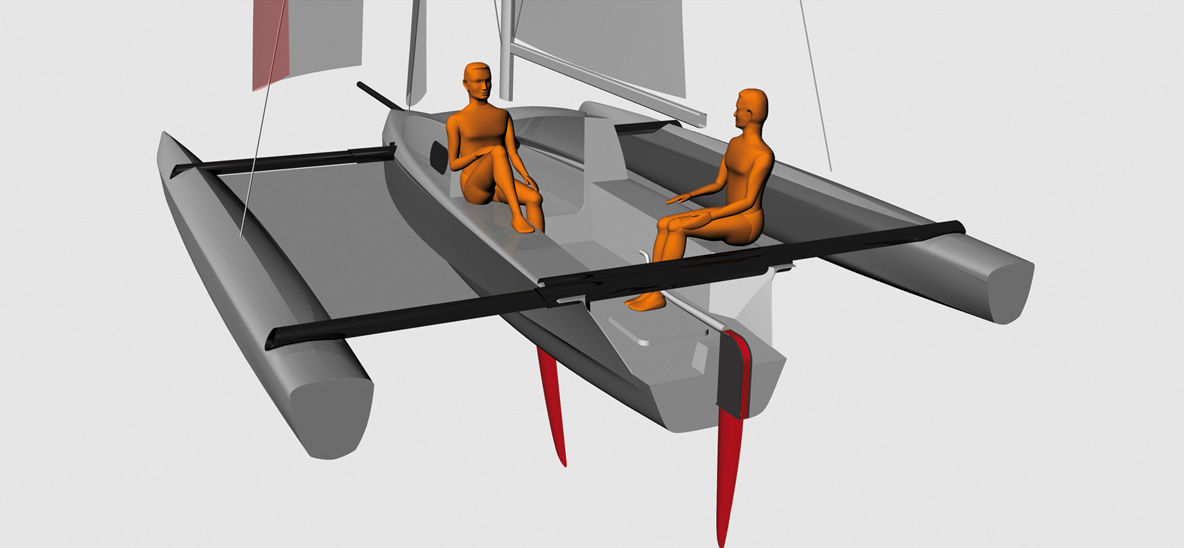 Astus Boats is continuing the development of its range of trimarans, which are as much fun to sail as they are practical and easy to use. The latest of these transportable boats is the Astus 20.5, which replaces the 20.2 in the range (120 examples of which have been built). Just like the 16.5, this new Astus was designed by VPLP. It has a well-flared, planing hull for performance and protection from the spray, but the 930-litre floats provide reassuring safety and stability. The floats can of course be retracted, and the Astus 20.5 can be transported on its special trailer. A boat you will be able to see at the next Düsseldorf Boat Show.
TECHNICAL SPECIFICATIONS
Builder: Astus Boats
Length: 5.95 m
Beam: 2.48 / 4.50 m
Unladen weight: 390 kg
Draft: 0.25 / 1.25 m
Windward sail area: 21 m² / 24 m²
Downwind sail area: 34 m² / 42 m²
Gennaker area: 20 m² / 26 m²
Number of cabins: 1
Engine: 6 hp
Price: 19,083 euros exc. tax 
NEW - Libertist 853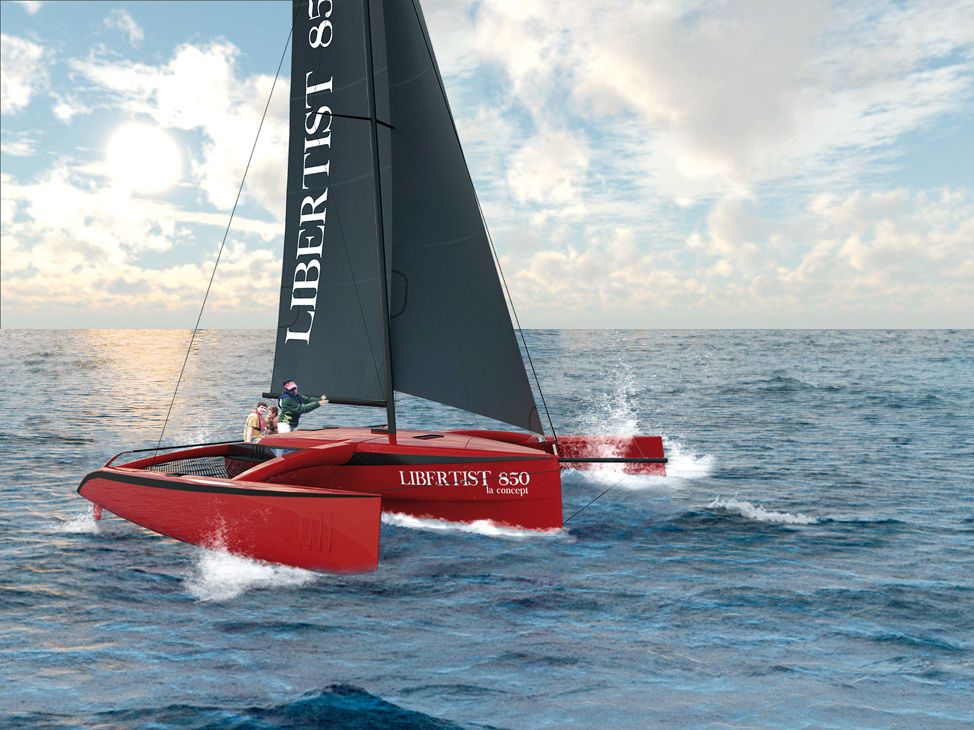 You dreamt of it? Erik Lerouge has designed it, and Libertist has built it. Discovered at the last La Rochelle Boat Show, the Libertist 853 is the first boat in a full range which will eventually run from 7 to 12 meters, via a 10-meter boat and this 8.53 m trimaran. This lightweight trimaran - its unladen weight is just 1,400 kg - offers accommodation which can't be imagined when looking at its stocky, sporty silhouette. Two double cabins, a real saloon, heads - perfect weekends aboard are yours ...
Become a member
Become a Multihulls World Community Member for free and get exclusive benefits
Become a member
What readers think
Tell us your opinion