‹ Back
Multihulls Match
A different way of sailing: on a transportable or with a charter-management boat?
Published on 24 may 2018 at 0h00
For the transportable trimaran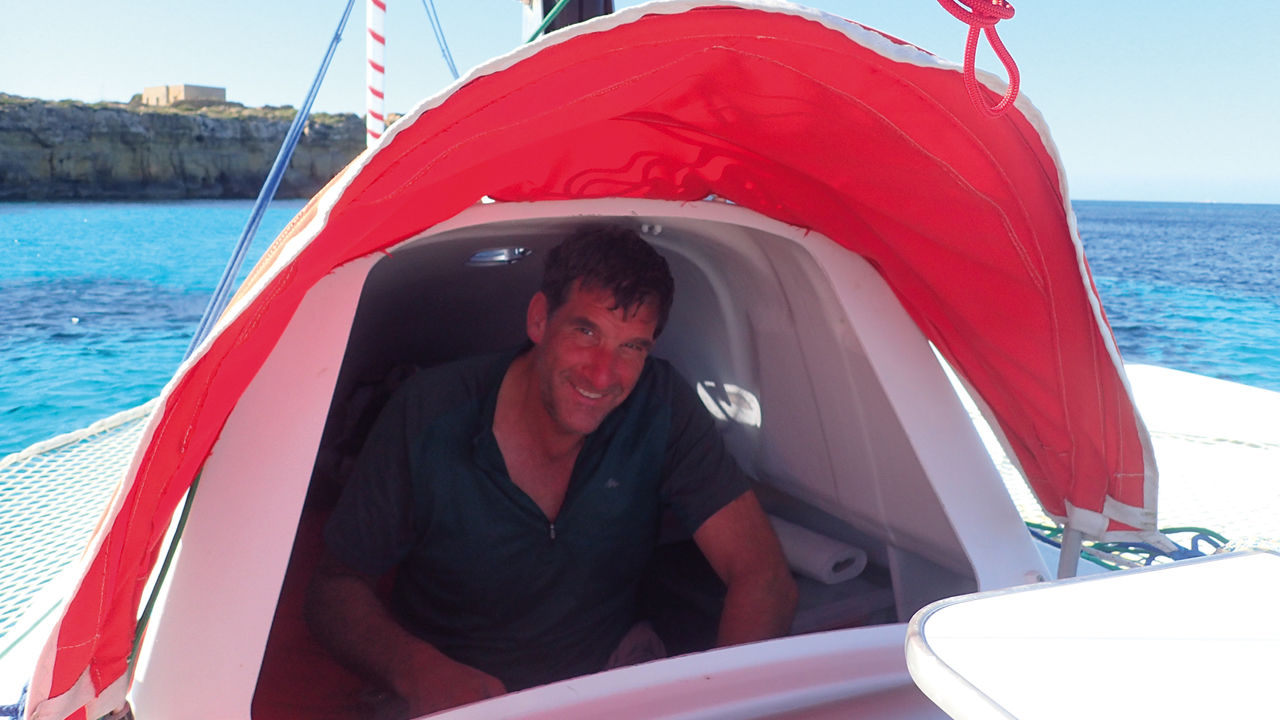 By Pascal Dutronc
After numerous cruises, and a year on a catamaran (a 12.5 m Punch) as a family (Perrine and myself, with our four children, Gaelle, Basile, Jonas and Fantine), from France to Guinea Bissau, then to the West Indies and Venezuela, before returning to St Malo via the Azores; many experiences of raids in Hobie Cat 16s in Brittany; trips into the countryside where I discovered an inordinate passion for 'wild' camping…my taste for adventure and voyages of discovery in a boat developed to such a point that it turned into a genuine philosophy, which associates cruising with nights in a tent. The Mediterranean seemed to be a superb playground for a good adventure after our Atlantic year; we had to find a boat and I chose the Tricat 23.5, small enough to slip in everywhere and be transported simply behind a car, and big enough not to capsize and to be able to carry an anchor and a few dry clothes etc, and allow camping on the trampolines. The voyage began on the charts, plotting the itinerary: where should we leave from? Where should we choose to stop? How long? In the end, I chose to set off from Giens, heading for Corsica, then Sardinia, Sicily, Crete, the Cyclades, Athens, Corinth, Corfu, Albania, Montenegro, Croatia, and finally Venice. The 3,000 miles in the Mediterranean, over 14 weeks in 6 months and 6 episodes were planned: departure in April 2016. The adventure began as soon as we left the house – we had to ...
Become a member
Become a Multihulls World Community Member for free and get exclusive benefits
Become a member
What readers think
Tell us your opinion