America's Cup
America's Cup: we sail on board the GROUPAMA AC45 Test FAST AND FURIOUS!
Published on 01 february 2017 at 0h00
French participation in the America's Cup
Baron Marcel Bich mounted four challenges (1970, 1974, 1977 and 1980), which were self-funded, but unsuccessful. Marc Pajot undertook three campaigns (1987, 1992 and 1995), but didn't get beyond the semi-finals; Stéphane Kandler entered the arena too late to figure honorably in the 2007 edition. Next, Loïck and Bruno Peyron tried to fire up some French enthusiasm for a challenge, but without success. Finally, in 2015 at the Hôtel de la Marine in Paris, Franck Cammas, Olivier de Kersauson and Michel Desjoyaux unveiled their challenge and their title sponsor: Groupama Team France. Despite the absence of any compelling sporting result, previous entries served to maintain French enthusiasm for the race at a very high level and to shape two generations of the country's match racers. But it's the conversion of the America's Cup to multihulls which has propelled (discretely) French sailors and technicians to the reactor core. Shanghaied by several challenges, they'd been involved with the Cup for too long not to be influenced by its charms. But are they on the verge of bringing home the Cup? Franck Cammas is the embodiment of a mix of brilliant offshore multihull racing culture, the amazing creativity generated by the Formula 40s, the Orma 60s, the Jules Verne Trophy, the Ultimes and Olympic classes of sports catamarans or Class C.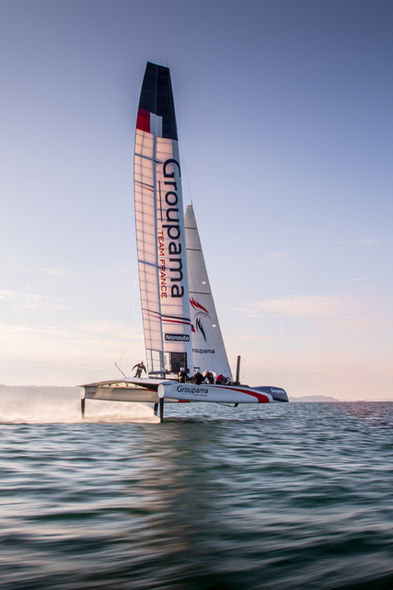 Become a member
Become a Multihulls World Community Member for free and get exclusive benefits
Become a member
What readers think
Tell us your opinion