Crusing
Casa Marisss, a catamaran which hasn't lost her bearings (especially north)!
Published on 24 january 2018 at 0h00
After spending comfortable vacations on some very nice cats, I wanted to find the sensations of pure, fast sailing and go to original destinations within the time limited by my professional obligations. This is how I came to choose Casa Marisss, a Petter 50 by Erik Lerouge; a beautiful epoxy sandwich construction, with Kevlar and carbon reinforcement where needed: very powerful beams, boom and wing mast held by 3 wires (a forestay and two capshrouds).  Add 2 daggerboards for upwind work and a pair of Volvos for the doldrums and you get a very efficient cruising boat. The only problem was that this wonderful boat was not designed to be single-handed. But some modifications to the deck hardware did the trick!  In July, hanging a right after leaving the Golfe de Morbihan on France's west coast is a common enough choice, but keep heading north and go where the nights are short, that's where the adventure begins! Between the tip of Brittany and the Shetland Islands, there is an area where even in summer, depressions mean you'll be left with memories of being wet and seeing some impressive lighting over the sea.  But my summer goal was even farther north: the Faroe Islands! 
Morbihan - Newlyn/Penzance: war and peace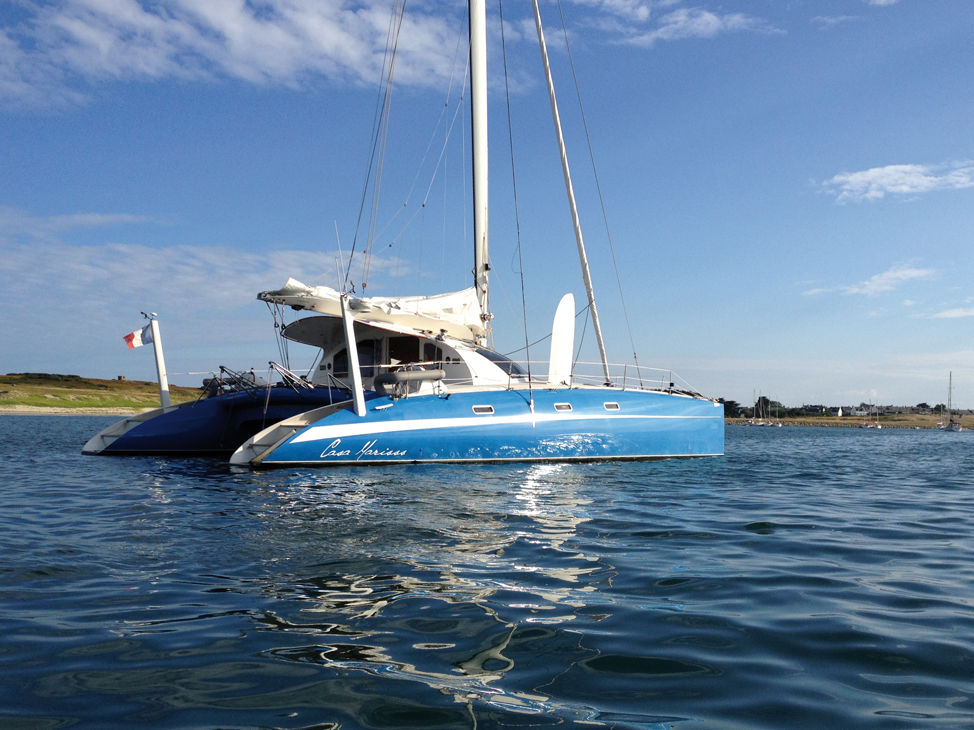 And we're off!  July 8th under 2 reefs and 50% jib, in 25 knots from the northwest (great for a northwesterly heading!).  After beating to windward for 18 hours, came the pleasure of being able to throw up in international waters.  It's upwind at 10 ...
Become a member
Become a Multihulls World Community Member for free and get exclusive benefits
Become a member
What readers think
Tell us your opinion