Caribbean
Hitch-Hiking a Transat
Published on 23 november 2017 at 0h00
It was September 2016. I was at work on the pontoons at the sunny Cannes Boat Show. It was here that I met Hervé and Mona from Harel Yachts.  They knew that I dreamed of doing a Transat, and they suggested that I set off in April 2017 to take a Lagoon 45 or 52 across the Atlantic.   
It was a really difficult choice to make. The big one or the small one? For the moment I had only sailed on monohulls… 
Wanderlust and the call of the sea made my decision for me. I would go whichever boat it was! The thought of doing a Transat gave me a real lift, especially as winter was looming and as well as grey days there was also a lot of work ahead to get the Nautic ready on time. 
However, I soon had bad news in my inbox : the April trip had been cancelled. A few days later, a certain Jérôme, who I'd never heard of, sent me a text (end of January) offering a boat delivery at the end of February.   
I went straight to my boss's office to tell him that I wanted to bring my vacation forward by a few months and that I would need a 5 week break if I wanted to fulfill my dream. In the end I actually needed another week on top, something which didn't surprise the boss of the Boat Show, given the realities of transatlantic crossings!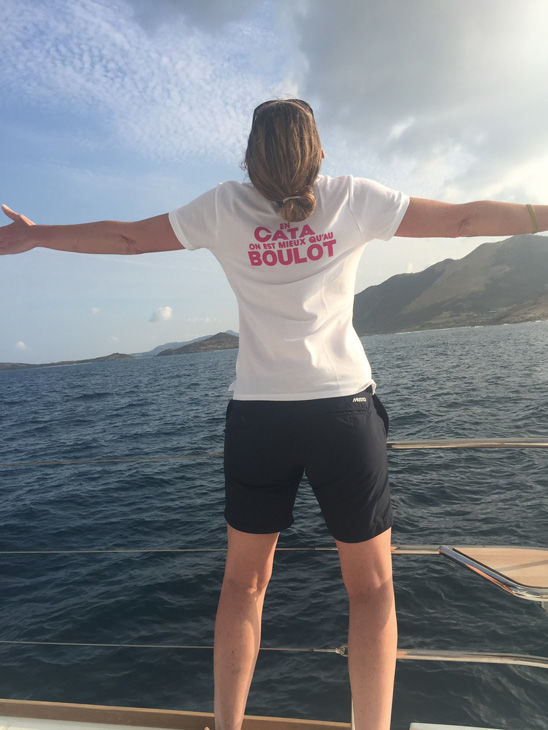 Almost Ready To go!  
In mid-February I bought my flexible ticket for the flight back from the West Indies (with hindsight I should have bought it once I had arrived there). 
On the train on the way to the boat I met up with Jérome who would ...
Become a member
Become a Multihulls World Community Member for free and get exclusive benefits
Become a member
What readers think
Tell us your opinion