Multihull
How to determine the ideal specifications for a cruising boat
Published on 01 october 2016 at 0h00
New or secondhand
We'll start with the initial conundrum that faces every boat buyer: new or secondhand? With a secondhand boat, there is a much wider selection: in effect, you have the choice of every boat which is currently in production, which means recent designs. Yet you also have the choice of all those which are no longer in build, which of course doesn't stop them still being available… Between cruising boats - which represent a not insignificant section of the market - and those which are coming out of charter fleets, the selection is truly vast!
After a few years in charter, when a catamaran will have been depreciated, it is then put up for sale. On the whole, they will have been well maintained, but they won't have been fitted out with blue water cruising equipment, which inevitably you will need for living on board. They may be cheaper than a private owner's boat which is just returning from a long cruise and which is already well-equipped, but the costs of getting them up to the same standard will be higher.
With secondhand boats, you can also look at "custom" models, built as one-offs or in very small production runs: you can sometimes find some real gems at some very interesting prices because they are less well known!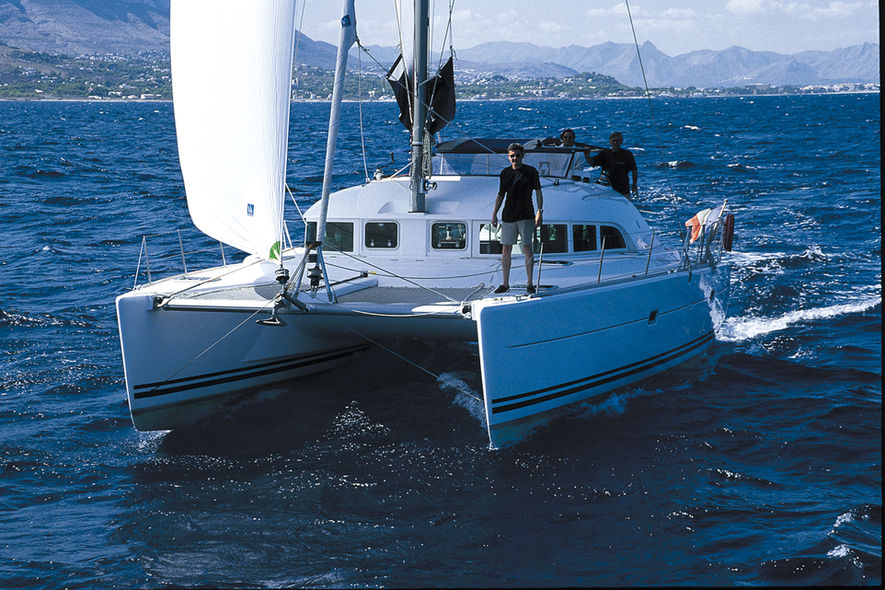 With new boats, you have the advantage of knowing when your boat will be delivered, although you will need to ...
Become a member
Become a Multihulls World Community Member for free and get exclusive benefits
Become a member
What readers think
Tell us your opinion