charter
Original, Exceptional or Traditional: your next catamaran destination
Published on 01 october 2015 at 0h00
When we charter a multihull, it's usually to head for the sun... The Med in summer, Caribbean, Asia, Pacific throughout the rest of the year. How do you choose your destination? Start by nailing down your dates: Christmas, February, Easter? As a rule of thumb, you should try and avoid the rainy seasons. For example, Christmas in the Caribbean is perfect, but it's better to avoid Polynesia...
The second point to weigh up is to make a decision (as honestly as possible) regarding your sailing prowess. Sailing in the Virgin Islands and leaving Martinique for Los Roquès is one thing, sailing around the Polynesian atolls is another... Some basic navigational skills and a good feel for the water will get you by in the Grenadines, the BVI, the Bahamas, the Seychelles or even the interior of the Polynesian atolls. However, if you decide to head "off the beaten track" you really need good sailing experience (or a skipper)
Finally, you won't sail in the same way with a family crew as you will with a group of serious sailing friends. In the first instance, you should look for short passages with regular beach stops where the snorkeling is good and the access is easy. With sailing friends there's nothing like a good night sail, sporty passages and moorings where you can party hard!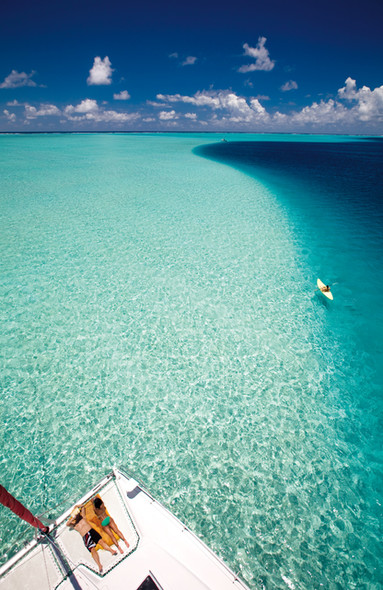 "Traditional Destinations", or how ...
Become a member
Become a Multihulls World Community Member for free and get exclusive benefits
Become a member
What readers think
Tell us your opinion