Technical
Solutions for the future Catamarans: innovation hunters!
Published on 18 may 2017 at 0h00
The evolution of multihulls can sometimes seem a bit contradictory.  Their origins stem from (seemingly) basic ancient techniques and materials, but their extraordinary potential sees them incorporate the most modern components and continually push the boundaries (of speed or living space!)  Some traditional creations strive to maintain a link with the original know-how and philosophy (Wharram Designs), combining them with new options offered by digital cutting and wood-epoxy composite assembly techniques.  Others, such as Derek Kelsall's KSS sandwich, provide alternatives to female mould construction, with its excessively stringent tooling requirements.  Assisted sail-handling on big boats or boats with very exacting specifications which are looking for increased safety and ease of use, are another area of research and development.  This is one of the aspects we wanted to look at in this feature.
Moea, a plethora of innovations never before brought together on a cruising catamaran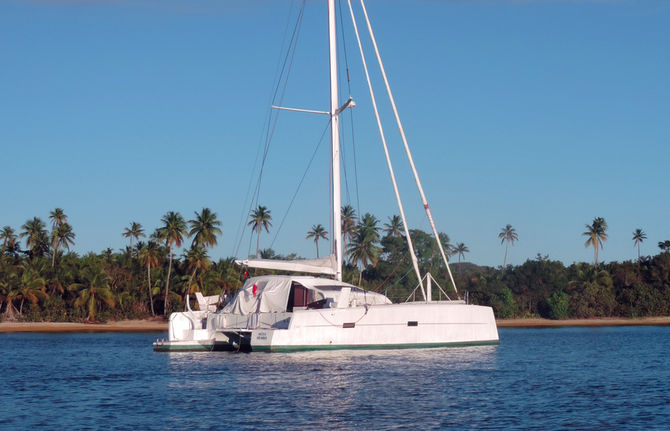 This fast catamaran, exhibited at the International Multihull Show at La Grande Motte in the South of France in 2016, has been chosen for a blue water cruising  by a couple (one of whom has reduced mobility).  As for us, we chose it as a demonstrator of new developments especially suited to multihulls.  In this owner's collection, it follows a Corneel 26, a Louisiane, an Outremer 40-43(then its evolved version, fitted with a rotating carbon mast, carbon crossbeams and a single ...
Become a member
Become a Multihulls World Community Member for free and get exclusive benefits
Become a member
What readers think
Tell us your opinion