charter
Successfully taking over your powercat
Published on 21 september 2017 at 0h00
It must be admitted: the first time you charter bareboat, meaning without a skipper, there is a certain amount of apprehension - quite natural – at the idea of finding yourself in charge of an imposing boat. And when you let yourself be tempted by the exceptional comfort and privacy a catamaran offers, it's often even more impressive. Having to control two hulls rather than one, two engines and a greater beam, and no ballast, for the sailing boats, can unsettle many people. Yet maneuvering a catamaran is not exactly rocket science, and is often even easier than you might think, as long as you have listened attentively during the handover/takeover organized by the charter company.
To help you with your next charter and allow you to prepare yourself effectively, we attended the handover of a Fountaine Pajot MY 37 by the agency Tendance Voile, in the Golfe de St. Tropez.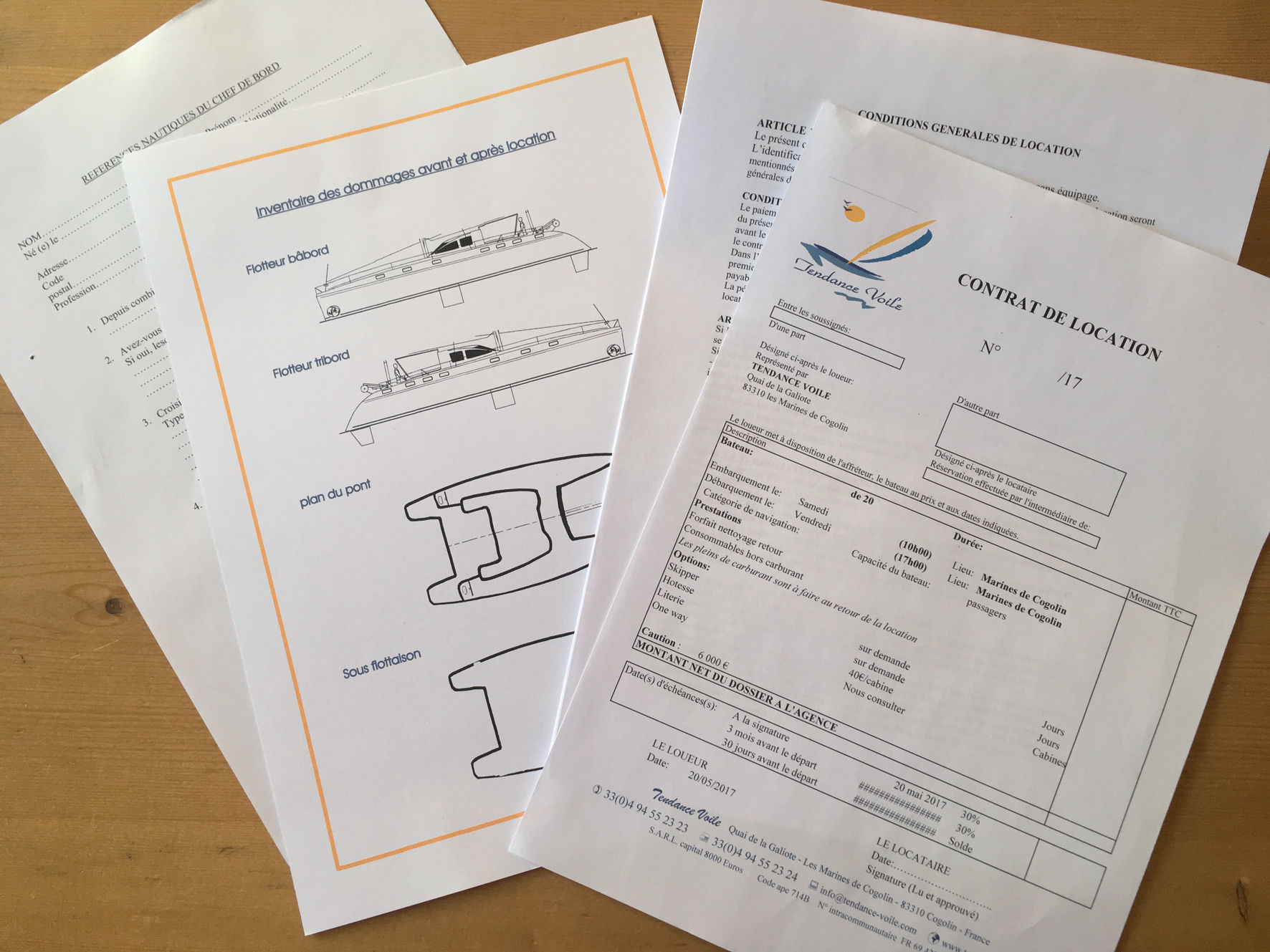 1 – A few documents have to be drawn up before your stay and once you have arrived in the base. They fix the condition of the relationship between charterer and charter company.  The charter contract defines your payment method, the deposit and the insurance. In general, the calendar anticipates payment for everything before the start of your stay, therefore particular attention must be paid to the cancellation clauses, depending on your requirements and constraints. For the boat insurance, a few points must be checked: the geographic limits, depending on your program; the purchase of your excess is ...
Become a member
Become a Multihulls World Community Member for free and get exclusive benefits
Become a member
What readers think
Tell us your opinion