Catamaran
Hoisting the sails
Put the boat head to wind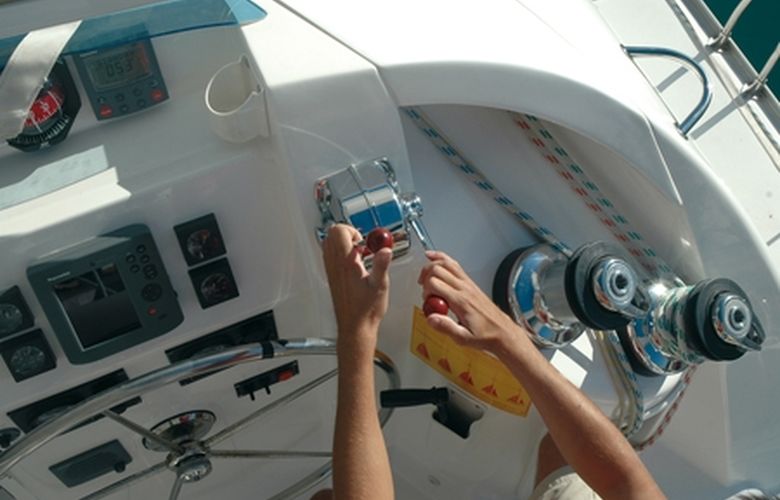 It's time to go… Begin by putting the boat head to wind (using the wind indicator to help you), and keep it there with your engines.
Prepare the mainsail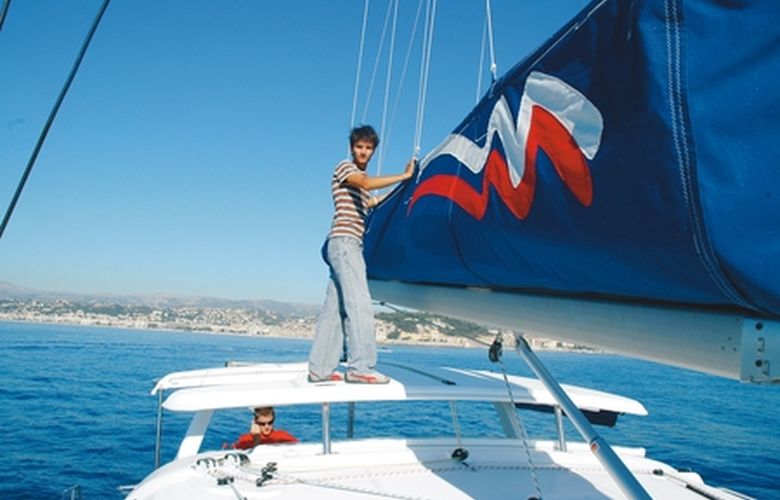 You must then prepare the mainsail for hoisting. You must open the easy-bag and make sure everything is clear, to ensure the mainsail will pass easily between the lazy-jacks.
free the reefing lines and the sheet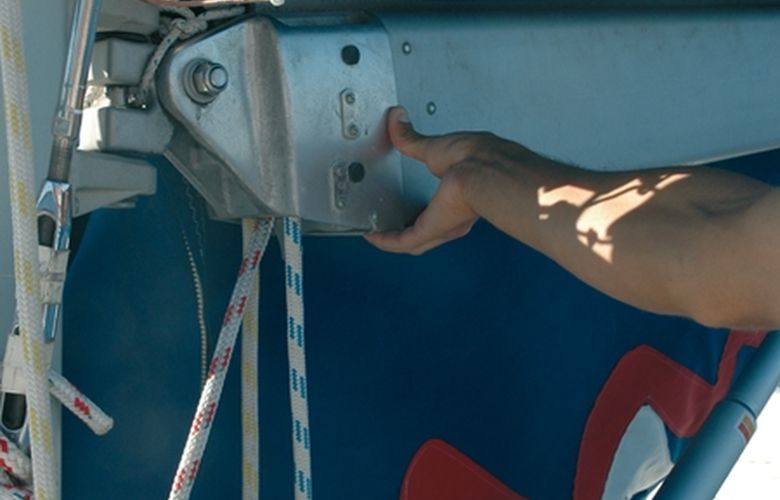 Remember to free the reefing lines and the sheet.
Hoist the mainsail by hand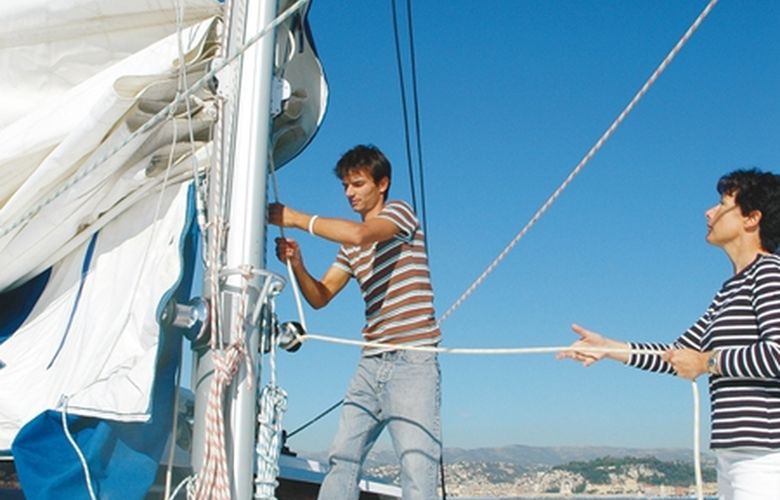 Begin by hoisting the mainsail by hand…
Use the winch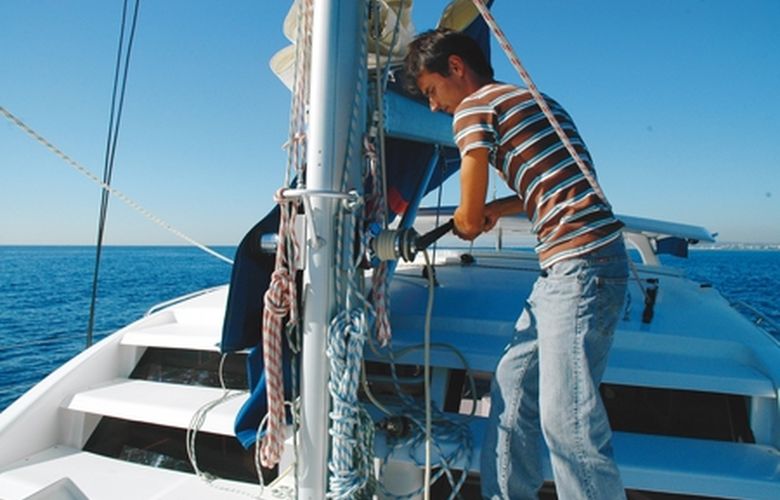 …then, when it becomes too difficult, with the winch. Be careful not to force too much as a winch's power is sometimes… impressive !
using the windlass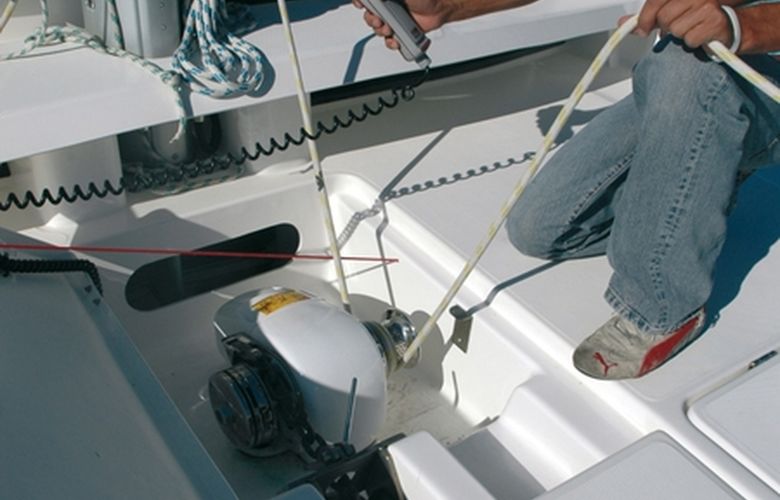 You can also use the windlass instead of an electric winch. It is easy, but be careful not to damage anything; the windlass is very powerful…
The mainsail is now hoisted; you can let it fill and start sailing…
The main halyard must now be coiled correctly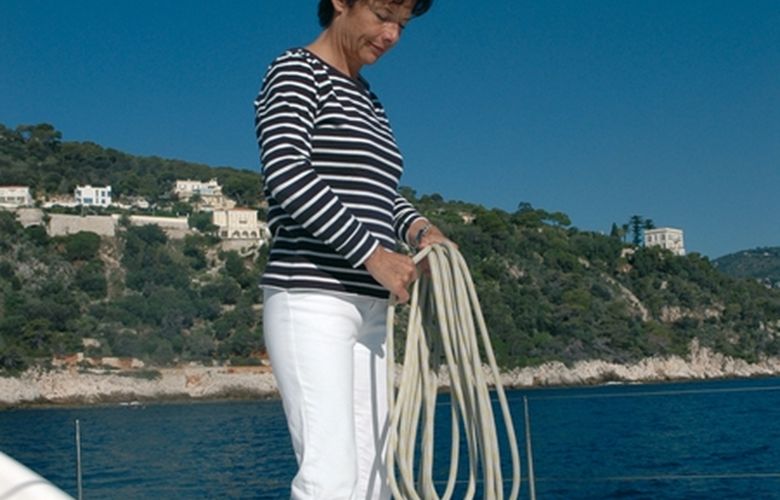 The main halyard must now be coiled correctly, so the mainsail can be lowered quickly if necessary.
The roller reefing genoa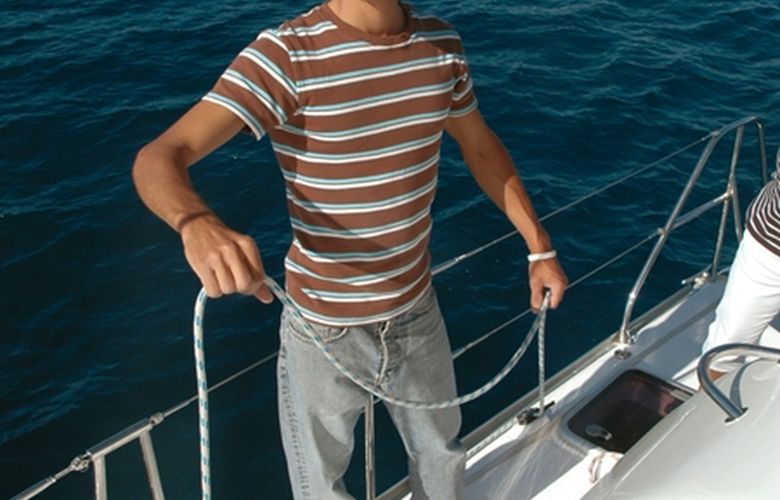 It is now the turn of the roller reefing genoa. Begin, as always, by ensuring that both genoa sheets as well as the reefing line are free to run.
Be carefull in case of wind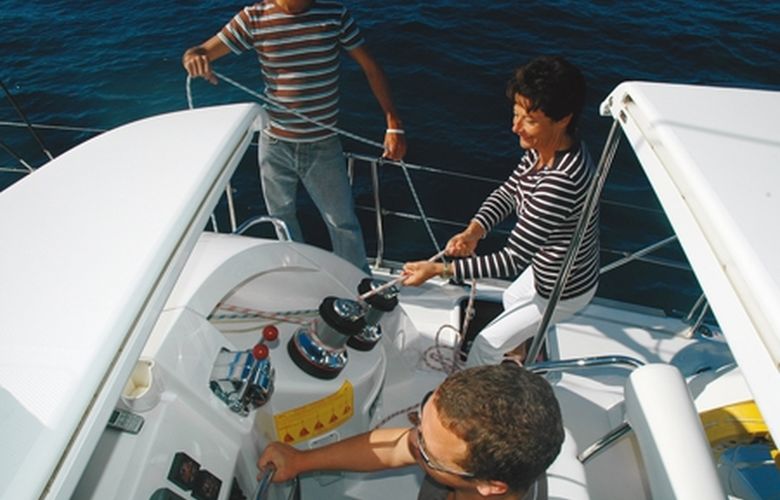 If there is a lot of wind, a crew member can take a turn round a winch with the reefing line, so that the genoa does not unroll all at once. In light breezes, it can be held in the hand.
Sheet in the genoa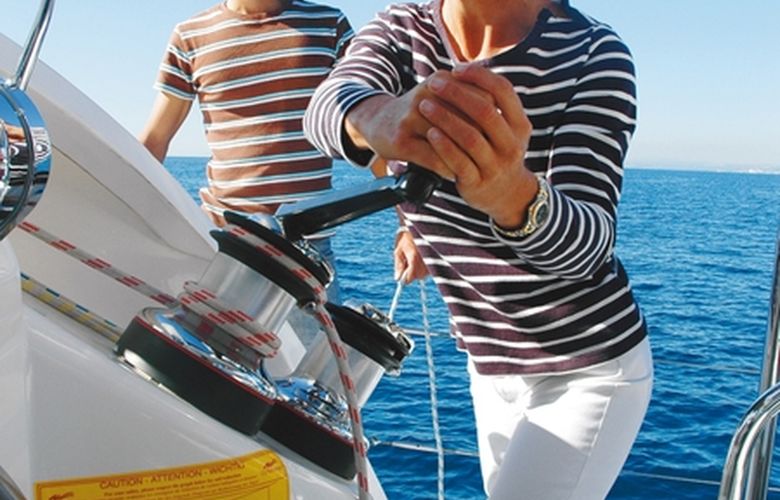 Once the required area is unrolled, all that remains is to sheet in the genoa…
… And you're off !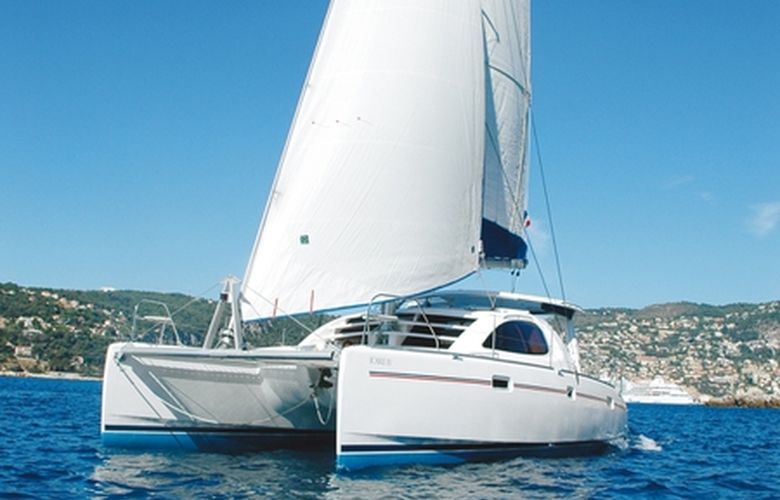 Subscribe
Subscribe to Multihulls World and get exclusive benefits.
Subscribe
What readers think
Post a comment