Pacific Ocean
Anniversary special… one year since setting off!
Published on 01 december 2014 at 0h00
Under the blazing sun, in a brilliant blue light, as if suspended above the turquoise waters of Bora Bora's lagoon, our catamaran is tugging gently at the chain buried in the coral sand. The constant light breeze of the tradewinds seems inexhaustible. In the distance to the west, I can make out the jagged peaks of Maupiti. I won't deny it: I'm happy. For sure, on a trip like ours, a happy disposition plays a big part…in being happy. A bit like real life, I suppose? But for long-term cruising, things become more abstract, and relativity less obvious. If you don't watch out, one day you'll wind up not being able to see the coconut trees any more, and all that goes with them…
Today is August 4th. One year to the day since we passed the two towers of the Vieux Port at La Rochelle on our way out. Bound for the offshore life! With a simple but ambitious plan: to sail around the world! One year already! A third of our voyage around the planet! Manuia! (Cheers in Polynesian)
I spent several hours on this special anniversary day, working out a few calculations, and some statistics. Not always much fun, but informative.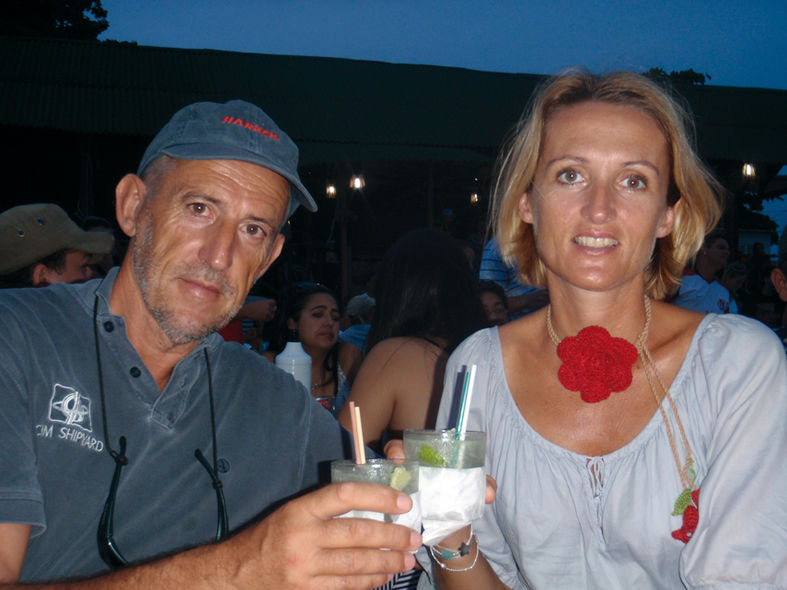 The sun rose over Bora Bora's lagoon, and I rose with it. I have been living closer to nature since we set off. At the chart table, I hit the Display button on the GPS, to check the distance run since leaving La Rochelle: 14,229 nautical miles. At 6,076 feet (1,852 meters) per nautical mile, ...
Become a member
Become a Multihulls World Community Member for free and get exclusive benefits
Become a member
What readers think
Tell us your opinion