Indian ocean
At the Heart Of The Island Of Flores…
In the absence of any detailed information regarding possible stopovers for a boat on the north coast of the island of Flores, you need to study the few details that there are on the chart, and then… improvise a bit! I enjoy this though. On the screen of my chartplotter, I noticed a small bay with neighboring villages situated around a small river: Maurole and Mausembi. There isn't a huge amount of shelter, just a little bit of coastline jutting out, but the weather was particularly good around the Sunda Islands. We had got into the habit of setting out at the end of the day, to get away from any coastal dangers before the sun went down. We would then sail safely, 2 or 3 miles out to sea, and then head into our planned anchorage at daylight, making the most of the light to avoid any problems. My original job in the Merchant Navy had taught me how to recuperate quickly from a disjointed night's sleep between watches. To the north of Flores there was no swell and few waves. The sea was calm, the night starry, and the moon was in the sky. I have never seen more shooting stars than in the skies over the Sunda Islands…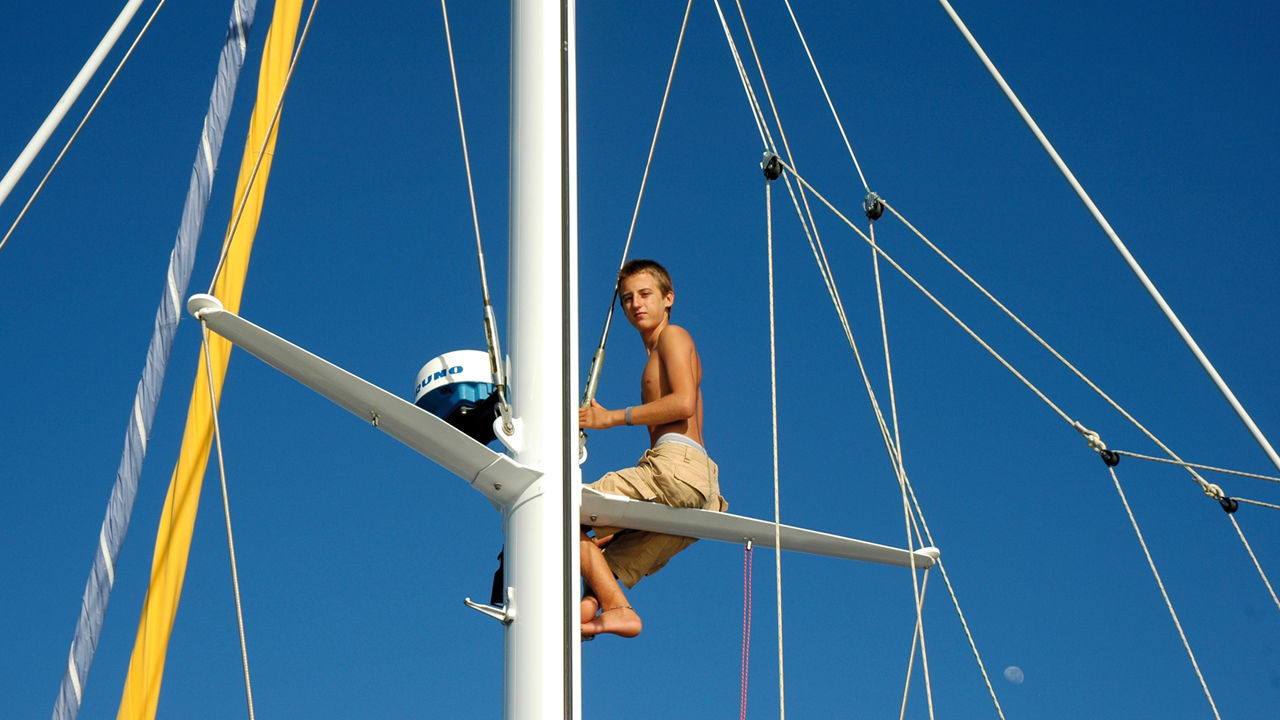 Just after breakfast we approached the bay. Clear blue zones indicated where the shallows were. We slalomed between the reefs and dropped anchor in the lee of a rocky outcrop which stuck out a few dozen meters from the shoreline. The children that were playing on the beach had stopped their games to watch this unknown boat that was mooring in their waters. I checked out the situation through the binoculars and decided to go on land and do a recce. The kids had their heads in their schoolbooks onboard… On the beach, everyone was staring at me. I greeted the children and joked with them, which is the best way to get the parents on your side. "Hello Mister, hello Mister!". All Indonesian children have learned this greeting. However, the further one gets from Bali, the less English there is spoken. I responded with   "Selamat Pagi! Selamat Pagi!" which means "hello" in the morning, but which changes as the day advances. Once my fan club had been able to confirm that I wasn't an alien, they helped me drag the dinghy onto dry land, and we were off on an exploration of the village. It was certainly no Maurole or Mausembi, which are situated a bit further west around the bay! We could only communicate through gestures. The houses were simple, no real comfort, just the bare minimum. This is deepest Indonesia, a long way from the tourist spots of Labuan Bajo, Lombok or Bali.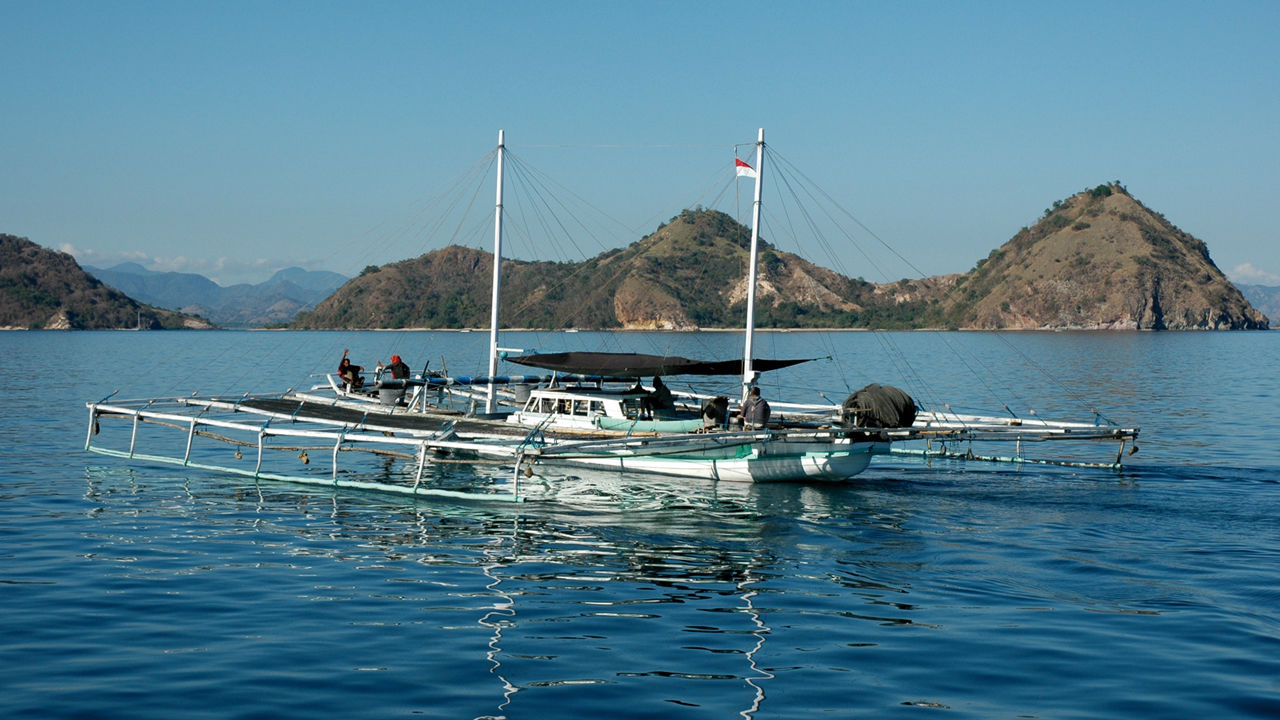 The children led me to a man who had arrived on a scooter, wearing a helmet. He stopped in front of me, gave me a big smile, and took his helmet off. This was Vincent. Vincent Ata Bala, the only person in the bay that spoke English. He told me that he was a minibus driver for tourists in Bali for several years. He lived there with his wife Jacinta and made some money before returning to Flores to be close to his ageing parents. Vincent had been told that a ...
Subscribe
Subscribe to Multihulls World and get exclusive benefits.
Subscribe
What readers think
Post a comment