Cruising
Jeole1 - The Atlantic Is Ours!
Who: Aline & JC, Laurent, Stéphanie & Mika
Where: On the Atlantic Ocean
Multihull: Elba 45
Blog : www.jeole1.wordpress.com
On the second day, we took advantage of the tailwind to unfurl our favorite sail, the Parasailor. Jeole1 was pushed along all day and all night, making for pleasant sailing. Zig and Zag the dolphins, followed by around twenty of their friends, accompanied us and gave us a great show. We all thoroughly enjoyed watching this fabulous spectacle, from the comfort of our trampolines. It was magical. We were averaging six knots. The sailing was fun. I enjoyed the gentle rustle of the wind in the sail. I love these fleeting, private moments, my gaze wandering towards the horizon where the sky and the ocean are one. It's so soothing. Then the moon fades and I watch as the sun, initially hesitant, slowly rises over the horizon. It seems to emerge from the water, its glow so powerful that very quickly the darkness gives way to a fabulous dawn - it's magnificent. I'm lulled to sleep by the rhythm of the swell, this blue dream. I wake up gradually, always very slowly. I watch the alarm clock, first with one eye, then two. It's already the ninth day, and tomorrow we'll be halfway there. I won't go on too much about the swell, which is battering us, pushing us hard and then slowing us down, hindering our progress and seriously beginning to get on everyone's nerves! I'll concentrate instead on the scenery.
This morning I noticed some contrasting light, with the ocean and sky dressed up in their best 'half-angel, half-demon' finery - the combination of sun, clouds and sea gave us some unique and breathtaking views. It was both splendid and unsettling. This morning I can't fully relax, as the dark clouds from the night before have come back to haunt my dreams and the skyline furtively reveals flashes of lightning in the distance ahead. As on the previous day, the palette of colors in the seascape is stunning, and the dawn brings me comfort and a sense of fulfilment - it's simply beautiful. The afternoon ended with the moment we'd all been waiting for: tossing the «message in a bottle» into the sea. Mika had promised himself that he'd do it at the halfway point. We're keeping our fingers crossed that the journey of this bottle and its message of hope will be the beginning of a beautiful story. Before us lies Martinique.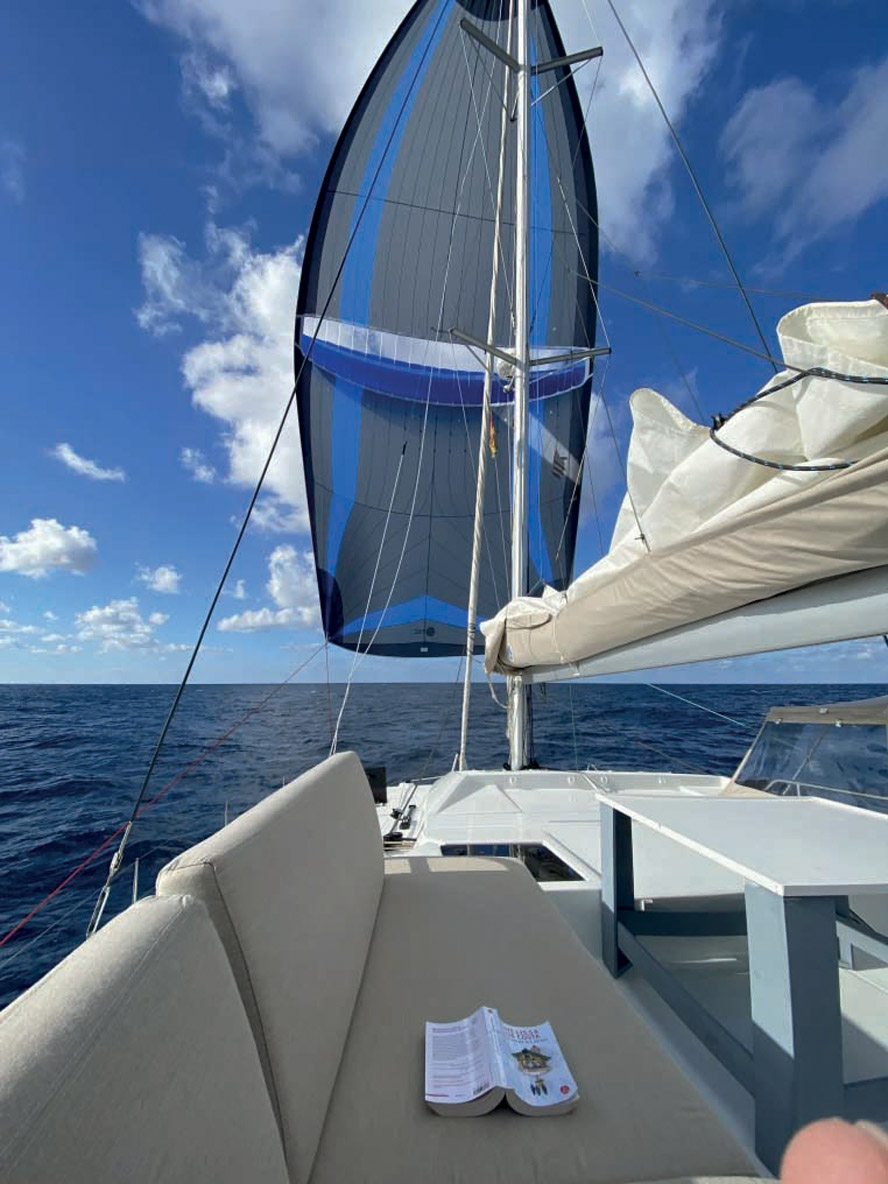 What readers think
Post a comment