Pacific Ocean
Lost islands of the western Pacific
Rose Island, the forbidden atoll... I could start like this: "Allow me to announce to you that the corvette 'l'Uranie' has discovered, to the east of the Navigator's archipelago, a small island which is to be found on none of the most recent charts of these seas, and that the Captain of the aforementioned corvette has named this island Rose. It has therefore been done, my name is now attached to a small point on the globe (a very small one, in fact, because envious people would perhaps only call it an islet, which it is); encountered at night, it could have been fatal for us, in the place where, as it is marked on the expedition charts, we will from now on beware, and no one, I hope, will perish on the dangers which surround Rose Island." Journal du voyage autour du monde à bord de l'Uranie 1817 – 1820. Thus wrote Rose de Saulces de Freycinet, in her log book on 21st October 1819, after the discovery of the little atoll (which bears her name) by the French vessel captained by her husband, the geographer and explorer Louis de Saulces de Freycinet. She had the nerve to follow him aboard at the age of 23, against all the accepted behavior at the time. Rose was thus the second French woman to sail round the world... Situated in the South Pacific, around 150 miles south-east of Pago Pago, look for Rose somewhere between the Cook, Samoa and Tonga Islands. The little atoll is American, and is part of the US territory of Samoa. Rose is an uninhabited atoll, which has recently become a National Wildlife Refuge, managed by the US Fish & Wildlife Service. Practically square, the atoll measures hardly more than 2km per side. It contains just two small islands - Sand Island in the north, a little tongue of sand bereft of all vegetation, and Rose Island to the east, just 3.5 metres high. A perfect little island...but closed to the public, with access now reserved for authorized scientists. But as I am above all a citizen of Planet Earth, I didn't like this notion very much. Thanks to the watchkeepers' eyes aboard the Uranie, I considered Rose to be a little bit French!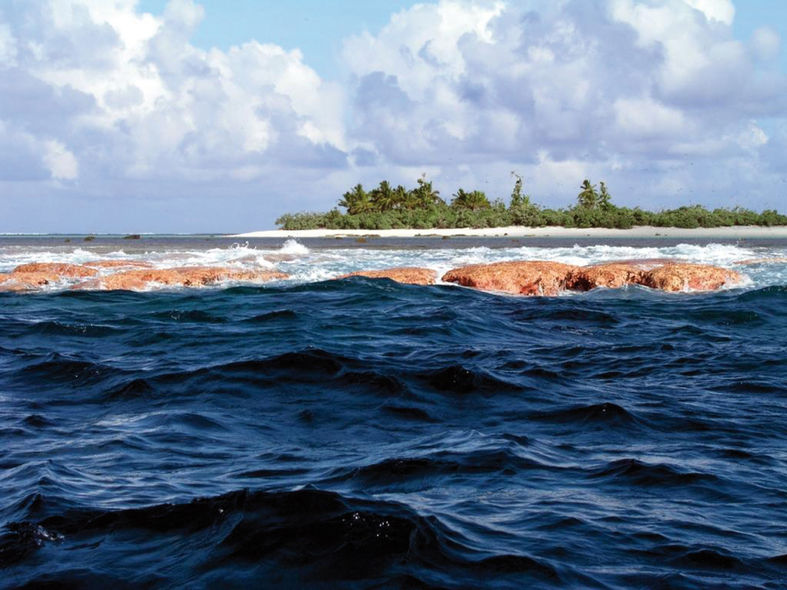 It was enough for me to think that we, the French crew aboard Jangada, had naturally inherited from this illustrious compatriot the right to a visit (naturally highly ecological) to Rose's atoll... A discrete stopover there, perfectly respectful of the laws of nature, strongly tempted me. On Suvarov, I learnt confidentially of a little message sent about ten days earlier by a sailing boat which had stopped there for a few days, alone and without mishap. Encouraging. Rose atoll belongs above all to the turtles, to thousands of seabirds, and a multitude of reef fish. A pass of around forty meters, which must be located carefully before entering, links Rose's lagoon to the ocean, in the north. I had a chart which was sketchy, but enough to enter the lagoon. ...
Subscribe
Subscribe to Multihulls World and get exclusive benefits.
Subscribe
What readers think
Post a comment