Indian ocean
Mysterious Maldives: a north to south voyage
Part of what makes the Maldives so fascinating is how little most of us know about the small Islamic country. The common perception is of a peaceful, sun-kissed Indian Ocean paradise that caters to the famous and honeymooning. In truth, it's a deeply complex country of 394,000 (with one third of those being foreign or illegal workers). Most people either work in the resorts, for the government or they fish. And right now the Islamic Republic is struggling to stabilize its nascent democracy.
Until 2010, when the Local Tourism Laws went into effect, visitors were exposed to very little of the internal workings of the country. All boaters saw of the Maldives were select ports and, if they were lucky, a couple of the 112 secluded private-island resorts. Most villages were off limits. But with the changing of laws came a change in cruising itineraries—not only could boaters explore uninhabited islands and the tried and true ports of Uligamu, Kulhudhuffushi, Hulhumale and Gan but, with the new laws, the whole country was suddenly accessible.
The Maldives are made up of thousands of islands, with tongue twister names, that are scattered between 26 atolls running down the country's 520nm length. Only a portion of these islands offer secure all-weather anchorage and even fewer are highlighted in any sort of cruising guide. A visit here requires a combination of old-fashioned adventurous seamanship and the judicious use of modern technology. Basically, we checked the charts to pinpoint good anchorages and then downloaded images from Google Earth to help with navigation.
Our next step was to understand the weather. Since ancient times, the Maldivian people have organized their lives around two seasonal monsoons, the northeast monsoon or Iruvai (which means hot and dry)and the south west monsoon called Hulhangu (hot and wet). Historically Hulhangu starts on April 8 but the feedback we got from local fishermen is that due to climate change the monsoons are changing, so we should be sure to combine the historical data with local weather reports.
Cruising permits run for 30-days at a time for the Maldives—but we'd decided to take two months to explore the country. Our goal was to make our way north to south, from Uligamu to Gan, as the southwest monsoon set in (stopping in Male at the one-month point to renew our cruising permit)—along the way we hoped to discover the perfect mix of uninhabited islands, remote villages and tourist favorites.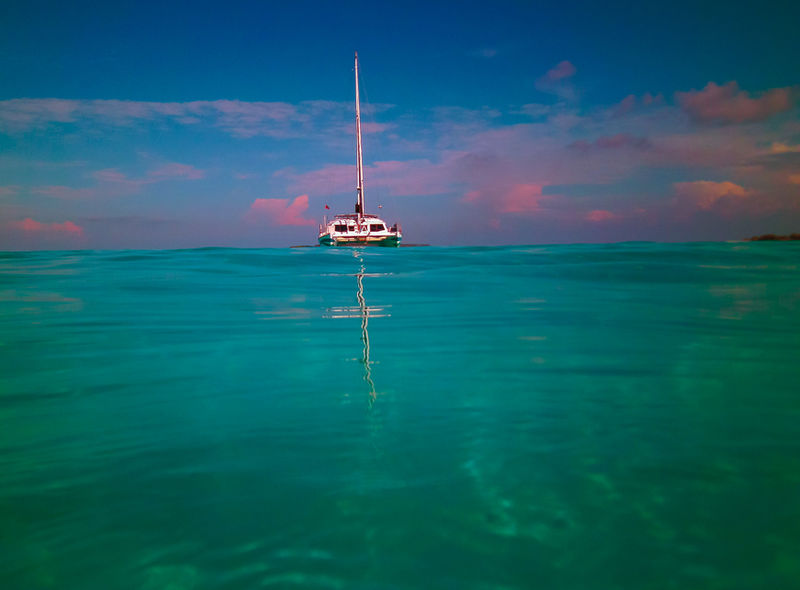 An Island of One's Own
Uninhabited islands are the stuff of cruising dreams, and in the Maldives there so many to choose between that our quest for the perfect island quickly became picky. Ruffushi in North Thiladhunmathee atoll had spectacular snorkeling through fields of healthy coral. At one point a curious turtle swam past—slowing enough for a photo op. In the distance we caught sight of a pod of dolphins and were tempted to swim against the ...
Subscribe
Subscribe to Multihulls World and get exclusive benefits.
Subscribe
What readers think
Post a comment