Catamaran
READERS' SPOTS : Life's good in a cat...
"150 miles between the north of Sardinia and the south of Corsica; the playground this cruising area offers could keep us occupied for a whole summer, but we savored this holiday over 2 weeks of exceptional weather conditions! There were 10 of us aboard (6 teenagers and 4 adults) and despite just one forepeak being fitted out on our Lagoon 440, we never suffered from overcrowding. Apart from the spacious cabins, the catamaran's three living areas (forward and aft cockpits, plus the flybridge) allowed everyone to find their place. All that obliged us to go into a harbor were the constraints linked to provisioning and filling up with water, otherwise we preferred the anchorages, of which there is no lack in this corner of the Mediterranean. The days passed to the rhythm of relaxing, swimming, discovering aperitifs and encounters. And how could we not think about what life aboard a catamaran could be like once our children are independent but...we're thinking about it!"

Etienne aboard Tangerine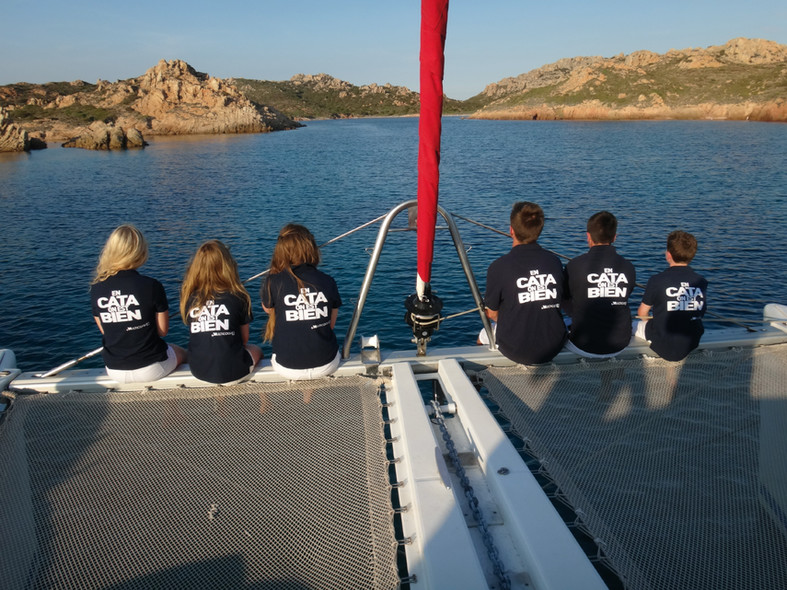 In a cat in Brazil
"Summer, from November through April, means wonderful, sunny days, crystal clear waters and a sea temperature of 28 degrees Celsius. Sailing with the family in light winds, spear fishing, the seabed is like something out of a National Geographic film, and we can contemplate nature on deserted beaches."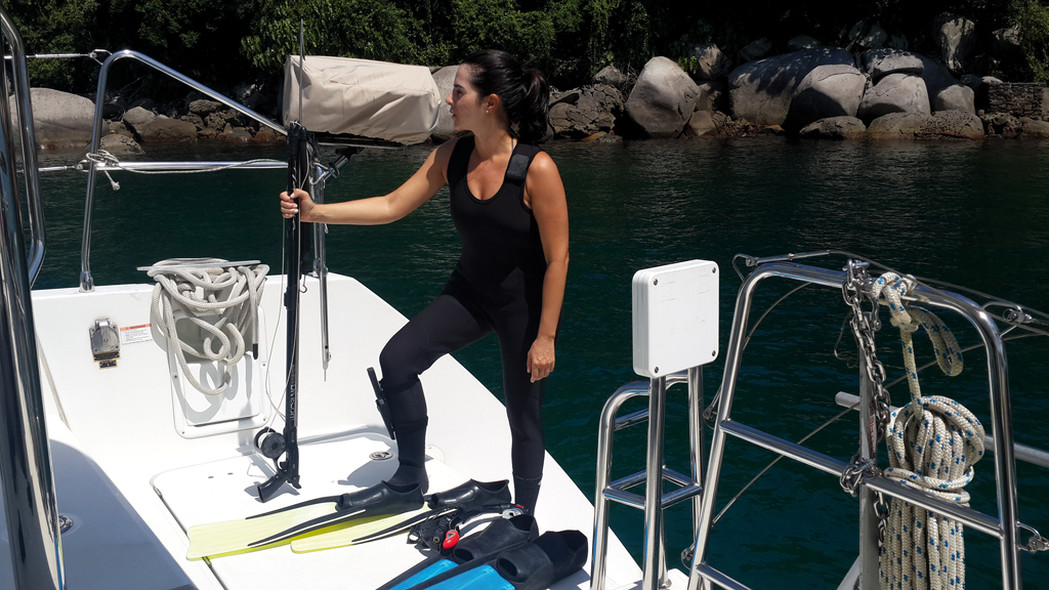 Launches
Some catamaran builders have a geographical situation which is pleasanter than others... Catathai is based in Thailand, at Phuket, and here is what the anchorage looks like after a launch.

"Taking advantage of a suitable tide, we carried out a few launches.
Fair winds to all these sailors, whether they are staying in the waters of the Andaman Sea, for the Catathai 34s, or setting off around the world, for their blue water cruise on Catathai 40/43s".

Hervé, at Catathai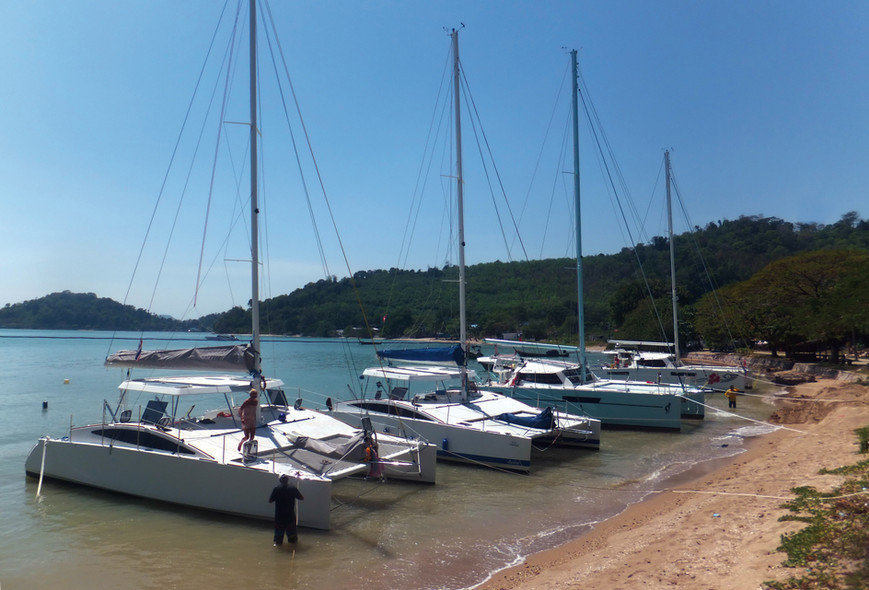 What readers think
Post a comment