Pacific Ocean
Sailing In The Antipodes…
Setting out on a round the world journey and all the unknown pleasures which it will offer, also means understanding that one will have to accept confronting the vastness of, and sometimes a duel with Mother Nature. It's about understanding that one day we will have to face the uncertainties of an existence which we had wished for in an attempt to get away from the humdrum, everyday, politically correct and socially conforming projects of our life. But setting out isn't about running away either. Only those die-hard stay at home folks who have never set out and never will, are likely to say it is, misunderstanding what those who do dare to leave are all about. No - setting out isn't running away, it's all about taking on a challenge. And it begins with challenging oneself. Some people won't go any further than that, as this act alone implies courage, determination, steadfastness and enthusiasm.
I obviously talk a lot about our stopovers. However, if we want to get around the world by boat, there has to be some sailing involved! You leave your wake on the seas. Stubbornly. Mile after hundreds of miles. Over weeks and months. It's not always easy.
However, there is a kind of handbook for dealing with this kind of rediscovered freedom. Making sure that you're always in the right place at the right time is one of the golden rules. Another is to never be overcome with doubt. But, each to their own. Long ocean crossings aren't really my favorite thing. Don't get me wrong, I don't mind them. I love being out on the high seas. However, I prefer the shorter trips between stopovers, the arriving and the sailing along deserted coastlines looking for shortcuts. I especially enjoy feeling at one with Nature. Something which seems to be forgotten more and more these days.
One of the more delicate stages for a catamaran that is doing a round the world voyage, along with the passage around South Africa, is the trip between Tonga or Fiji and New Zealand just before the Pacific cyclone season starts...
I have vivid memories of our trip having left Tonga. It became particularly eventful around 40° South. I remember thinking how wonderful it would be to see the green fields of New Zealand. For some while, Jaganda's navigation system had been showing that we were closing in on 180° West (or East!), and that we had almost covered 18,000 miles since leaving France. It was late October, and we needed to start thinking about leaving the tropics, and staying out of the western Pacific cyclonic zone for 5 months by heading further south, out of danger, in the "land of the long white cloud".
Ahead of us lay a direct route 1,125 miles long, and then at around half way through our voyage, we had planned a stopover of several months.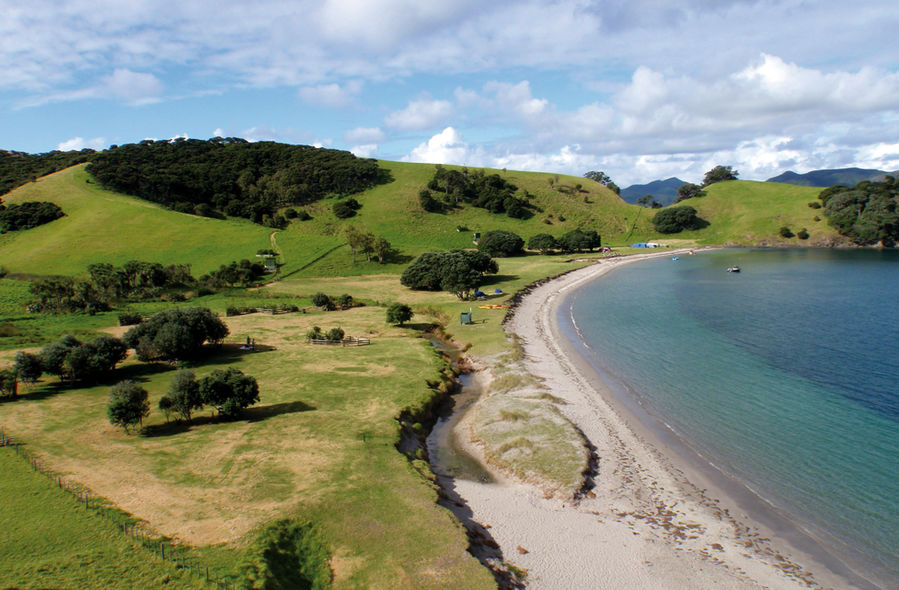 Heading for Kia Ora Aotearoa, The Maori Island.
The favorable weather window which we were waiting for looked as though it was in place. An anticyclone ...
Subscribe
Subscribe to Multihulls World and get exclusive benefits.
Subscribe
What readers think
Post a comment