Pacific Ocean
Saltimbanques des Flots :
Who : Renée & Patrick
Where : Galapagos Islands, Pacific Ocean
Boat : Lagoon 470
Blog : www.saltimbanquesdesflots.fr

We arrive at the Galapagos. Having listened to every piece of advice, we hope to have optimised our chances of being granted the famous temporary permit. We stopped for a morning in the Perlas to scrape any shells off the hull. A few hours before mooring in the Bay of San Cristobal, Patrick gave the hull a last clean up. We installed three different bins, with what was destined for each clearly marked. We pressed the oranges, other fruit was cut into salad and put in the fridge. We checked the vegetables, inspected and cleaned the holds. We felt as though we were living on a charter boat for a few hours ! A few minutes after our arrival, our agent Carmina arrived. She presented us with the bill. Despite the exhorbitant cost of $1350, we had to provide the paper and pen ! The next day, late morning, the taxi boat arrived and nine people climbed on board. We were very courteous. A diver jumped into the water to check the hull and to photograph the imprints that have been left by the shells. He comes back up satisfied. On board, the park authorities are looking for fruit, insects, drugs and arms. However, although thorough, the inspection is relatively short. We finally receive our authorisation to stay on the island. What a relief! We made the most of our stay, having more freedom than we had imagined. Walks inland, exploring the bays close to the mooring which were accessible in a dinghy or a taxi, kayak trips, scuba diving: everything is magic ! Under the water we are excited to see large aquatic turtles, iguanas, and curious and agile sea lions. Despite our thick wet suits, we are freezing cold in the 18°C water. It's true that this is not a cheap stopover, but the island is truly magnificent.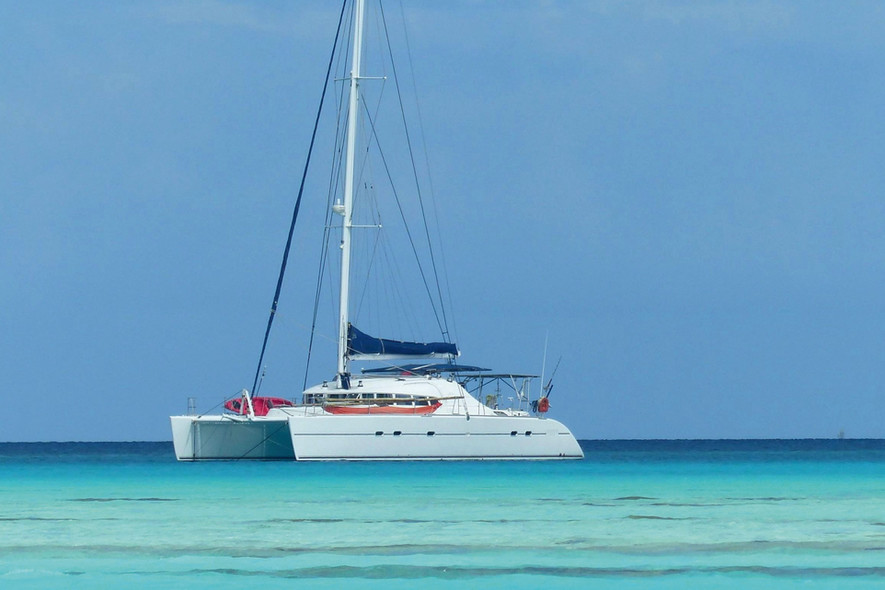 What readers think
Post a comment