Cruising
Walvis Bay - Namibia
Anchorages along the Namibian coasts can be counted on the fingers of one hand, but there is one that must absolutely not be missed:
Walvis Bay. Those who are familiar with this anchorage will perhaps be asking themselves why. On first sight, it doesn't especially make you want to stop there. Imagine instead green water, infested with jellyfish, and the bows pointing towards the town which is certainly not enormous, but nevertheless…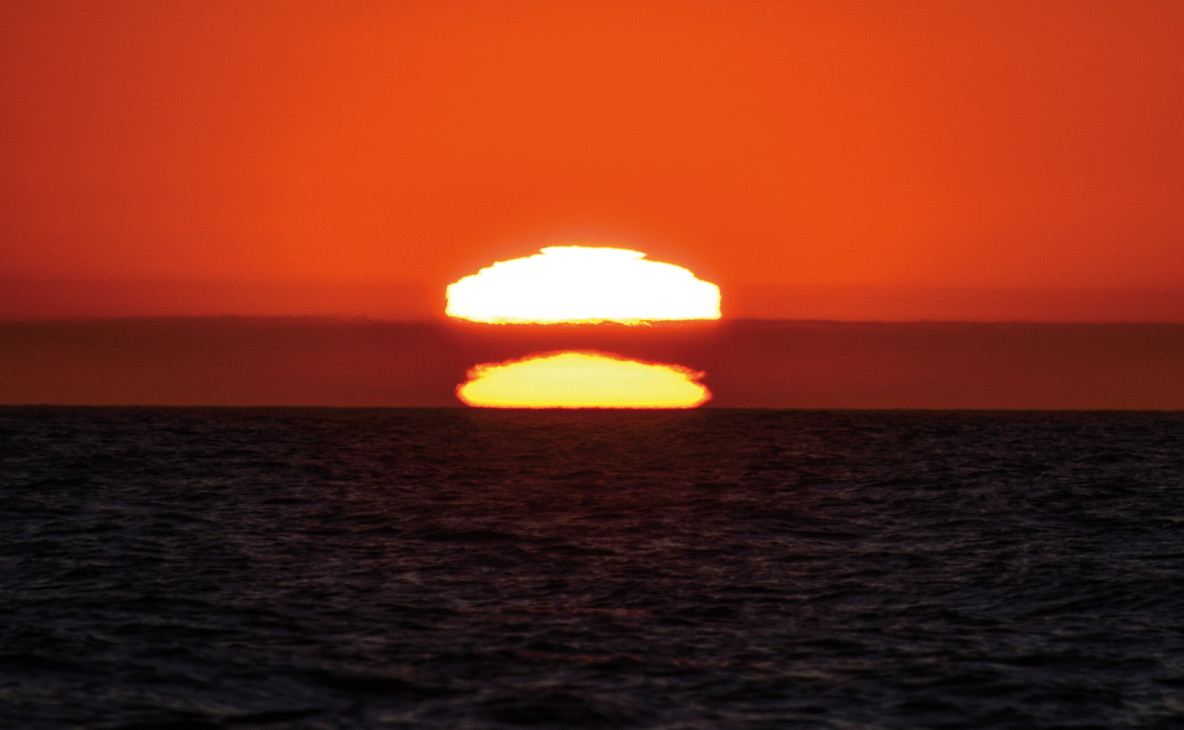 Turquoise waters, majestic reefs and coconut trees are all very well, but if that was all that there was, we would have quickly seen everything! No, it's definitely not this aspect of Walvis Bay that I want to emphasize.
Here it's wild, and this is what we like. Places where you will find five 'pet' seals comfortably settled not on the sugar scoops but actually on the catamaran's aft platform, are rare. And that's not all. You can count on seeing 'hundreds of thousands' of flamingos to starboard. I tell you, you will not be bored!
Ashore, the pelicans will welcome you with outstretched wings!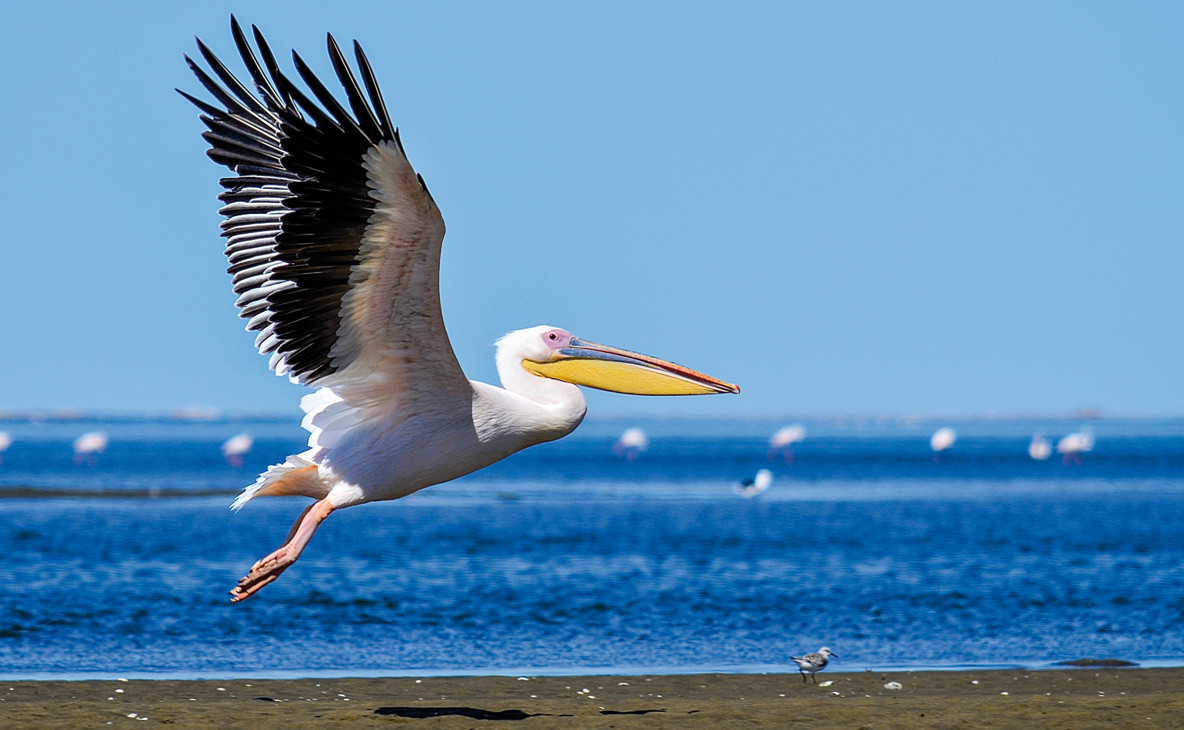 And it's not everywhere that you could experience a sandstorm aboard your beautiful catamaran. Ok, we must admit that it's not a lot of fun, and that the clean-up of the deck afterwards is not the most pleasant of tasks…
But it's nevertheless quite impressive to see.
Mirages are also very common in this spot; you will probably be lucky enough to see an inverted sunset, or a cargo ship 50 nautical miles away, as it reflects on the second horizon produced by the layers of warm air and cold air, due to the sudden change in temperature.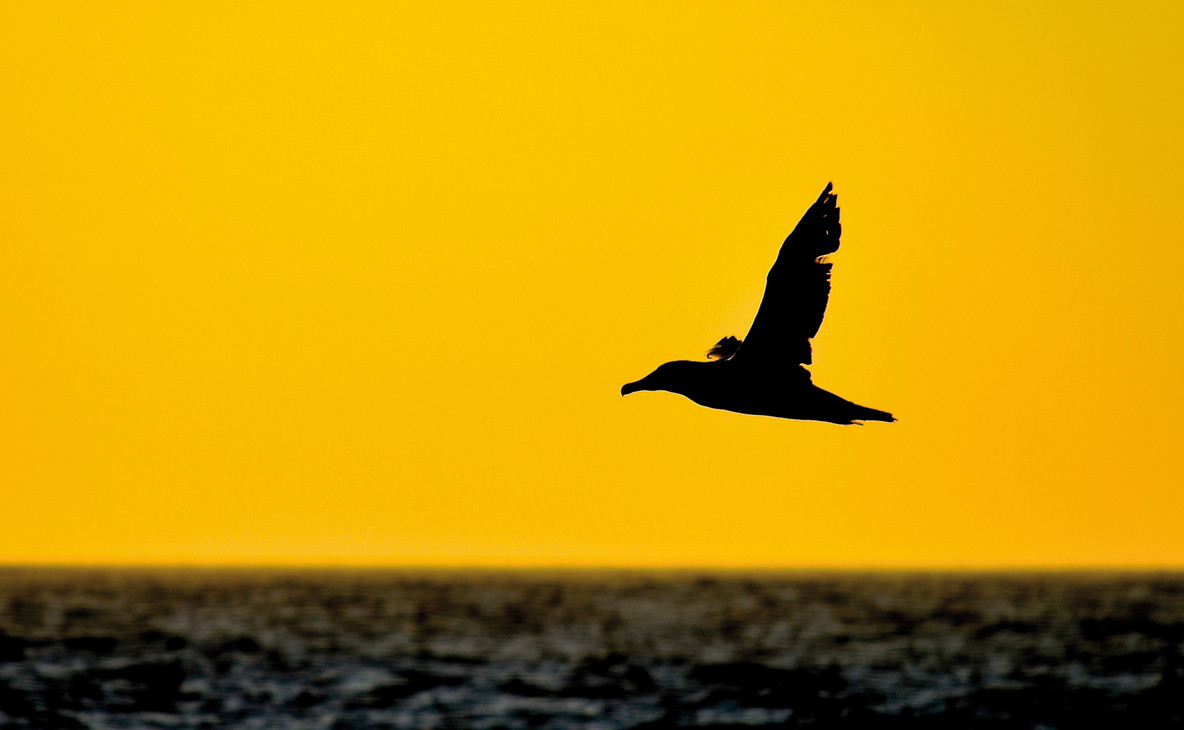 It's another world, and a real change of scene from what we can usually see. 
We are also very close to the Sossusvlei desert, home of the highest sand dunes in the world. Walvis Bay is however an excellent anchorage, where the boat can be left tied up to a buoy. You can therefore rent a car and set off to discover the interior, which we did. 
Setting off again from Walvis Bay, you won't be leaving a particularly aesthetically attractive anchorage, but a unique and really incredible place to be discovered! I have only positive memories of these African lands.
---
Anchorage/position:
The bay is huge, over 5 miles long; allow an hour from the lighthouse situated on the northern headland of the peninsula to follow the line of sandbanks, whose color can't be seen for the number of seals strewn on them.
Moreover, it's quite common to witness some wonderful chases among the hundreds of birds and leaping seals.
You can anchor west of the town, deep in the bay, in front of a small yacht club. You can tie up to a buoy, or drop anchor. Finding out who owns the buoys is a bit complicated, as they have often been installed by Mr. Average.
Muddy holding for the anchor, thick, greasy mud, which means a mess on the deck when weighing anchor…
Weather:
It wasn't very complicated to choose a weather window for sailing up the south-west coast of Africa. The wind was always behind us, or there was no wind at all...
Sailing was mainly very pleasant, with a long swell from the south and nights which were quite cool.
Pay attention, numerous species of cetaceans roam in the neighborhood!
What readers think
Post a comment