Technical
Seamanship - A rigging kit for looking after your lines
Halyards, sheets and a multitude of other lines make up your essential running rigging: lazy jacks, mooring warps and various ropes, sail ties and gaskets are also essential for good sailing, and boating in general. But any of these lines can be victims of chafe and are sensitive to UV light and wear out quickly during intensive use, especially in the tropics. A rigging kit is therefore essential for work on all ropes. This can be done in a preventive way - whipping the ends to avoid any fraying, making splices that are much more resistant than simple knots at the ends, or protecting the sections likely to chafe at the points where they come into contact with cleats, blocks, davits, fairleads, etc., with a protective sheath. Dyneema sheathing can also be used to jury-rig a repair to a line that has parted, replace a shackle or a broken turnbuckle by lashing. These high tenacity fiber ropes are very effective and can be used to back-up any failing parts.
| | |
| --- | --- |
| | |
The contents of a decent rigging kit: fiber rope of various diameters, splicing needles and fids, whipping twine of varying thickness, protective sheath, sail needles, spare halyard, adhesive tape and a Leatherman knife. These are all tools and materials that might be required on a daily basis at sea.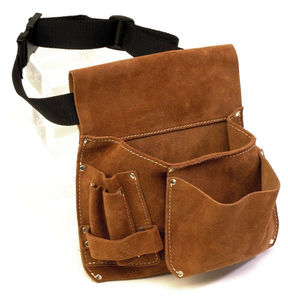 A small tool belt in case you need to work up the rig can be very useful. Otherwise, a bucket suspended on a halyard will do the trick.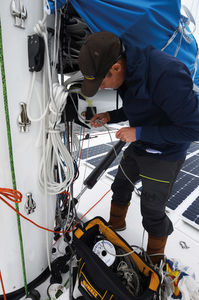 Andrew, the skipper of the new Ocean Explorer 72, making a splice for a lashing between the mainsail and the gooseneck. At his feet, his fully equipped rigging kit.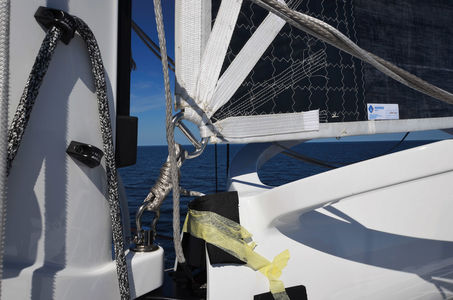 This 6 mm Dyneema rope is ideal for setting the mainsail precisely. Its breaking strength of 4.3 tons is more than sufficient for the 1,600 square feet (150 m²) of sail area on this 34-ton catamaran.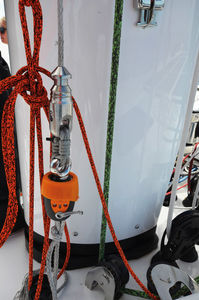 Fiber lashings are an ideal replacement for stainless steel ones. They are often more resistant, especially in case of twist, as shown here with a spinnaker halyard.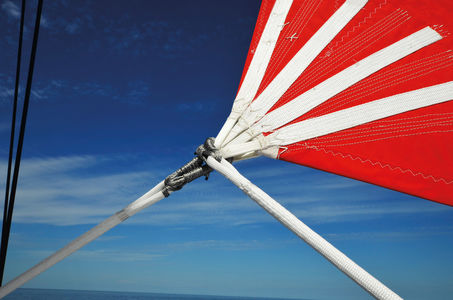 Soft shackles work wonders in many situations. With a little know-how, they can be made, modified and repaired - as long as your rigging kit is suitably stocked.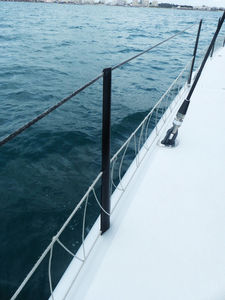 On this Bañuls 60, fiber ropes are used for the guardwires and a safety net. A 9 mm Dyneema line is also used as a turnbuckle. Its strength is 9 tons!
From a splice, make several turns to make a purchase that will ultimately be used for tensioning. Then finish with several half hitches. Adhesive tape completes the protection of the loose end. And your lashing is ready!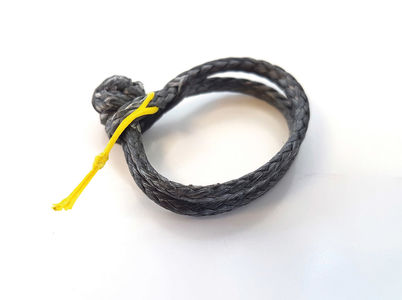 Another alternative if you're in a hurry: a ready-made soft shackle. Ideally, you should have them in several thicknesses.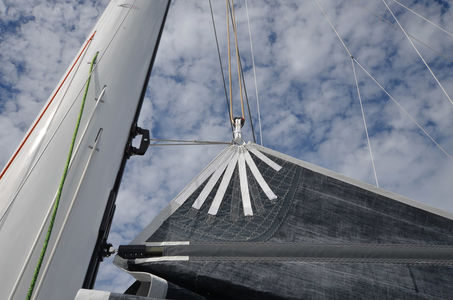 On the Ocean Explorer 72, the strop that holds the headboard of the square-topped mainsail to the headboard car is an item subject to a lot of stress and friction. It's best to have something on hand to repair or replace it with. Here, a 9 mm Dyneema line does the job, but you need to keep an eye on it.
Subscribe
Subscribe to Multihulls World and get exclusive benefits.
Subscribe
What readers think
Post a comment