Everyone agrees... a success! The Venezia 42's big sister, voluminous, comfortable and at ease under sail, was one of Fountain-Pajot's 'best'...and remains a leader in the second-hand market!
The Bahia 46 is a catamaran which continues to appeal. The proof: search the web, its blogs, opinions, reports, then do the same again in English, German, Spanish...the conclusion quickly stands out: this catamaran, available from 1996 to 2007, is unanimously appreciated by skippers, delivery skippers and crews of all nationalities. It's perhaps not for nothing that the Bahia 46 remained in Fountaine-Pajot's catalogue for over 10 years, and that 176 examples were sold – one of the company's biggest successes. For the R&D department, this 46 represents the quintessence of the cooperation between the architects Joubert/Nivelt and the designer Olivier Flahault! Faithful to the trends of the time, the Bahia adopted rounded lines. Although it retained the coachroof and its extension, and the 'pug-nosed' bows, characteristic of the builder, it adopted beamier hulls than the previous models. Yet the 46 remains a catamaran with a moderate displacement, and is generously canvassed. With a sail area/weight ratio of 11.71m²/tonne, it is well-canvassed and above all displays performance which would put a number of modern production multihulls to shame...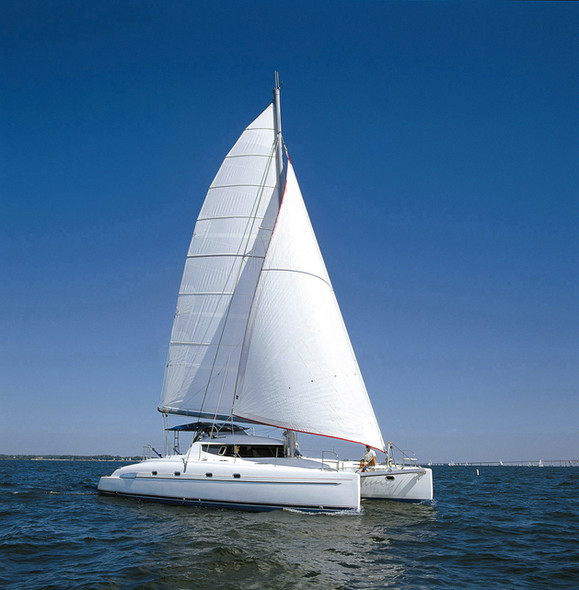 The stub keels which take the d...
To read in full,
Buy the boat test
Boat Test price$3.00Inc. tax
Purchase
What readers think
Post a comment
---