The Helia 44 made a strong impression when it was presented at the recent boat shows. The praise heard on the pontoons seems to indicate that Fountaine Pajot has hit its target. Of course, we wanted to confirm these good impressions on the water...
Helia: a light in a period of financial crisis?
For a major player in the multihull world, 44 – 45 feet makes up the centre of a coveted target, covering potential sales of several hundred examples per year, spread over the whole of the world's production! These values may appear small, but they reflect the reality of a niche market which is protected from saturation. The strict framework defines the stakes; the economic environment and the competition mean they can't afford to make mistakes! In 2012, European sales have stagnated, but exports to Russia and Australia have worked well for the Aigrefeuille-based builder. As the positioning of the range around 13.5m was crucial, the successor to the Casamance (which appeared in 1985) and the Orana had to be high-performance in 'all' the categories: silhouette, interior style, quality, ergonomics, production engineering and of course, handling… A challenge in view!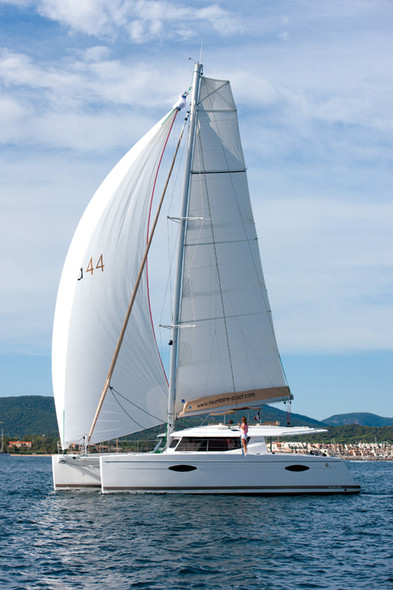 An almost forty-year saga!
To begin with there is an architect's pencil. His experience and intuition guide him in the creation of a coherent shape which expresses his style an...
To read in full,
Buy the boat test
Boat Test price$5.00Inc. tax
Purchase
What readers think
Post a comment
---